5 Tips to Improve Your Credit
If you have poor or shaky credit, here are 5 tips to improve your credit and get you back on track to financial stability!
If you are interested in purchasing a home in Warner Robins GA. , one of the first steps you need to take is to make sure your finances are in order. This includes checking on the health of your credit and ensuring you are a good candidate for being approved for a loan. If you check your credit scores and find that they are less-than-ideal, it is probably best to work on improving your credit before you start applying for loans. With these 5 tips to improve your credit, and a little time, you are likely to be back on track so you can finally achieve the dream of homeownership.
Tip #1: Pay Your Bills on Time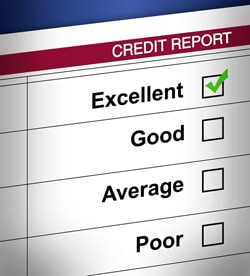 Obviously, getting your bills paid on time is not always an easy task. This is particularly true if money is tight. For many people, however, late payments are largely due to a lack of organization. By writing down your paydays on a calendar and writing down which bills you will pay with that paycheck, you are less likely to make late payments.
Tip #2: Pay Down Credit Cards
A credit card is considered a revolving line of credit. The closer you are to maxing out this revolving line of credit, the more negatively your credit is impacted. For example, if you have a $2000 limit and you have a balance of $1900 that you never seem to pay down, your credit score will be hurt. If you only carry a balance of $500, on the other hand, you will not see a drop in your credit score.
Tip #3: Check Your Credit Report
Checking your credit report is an essential step in making sure your credit score is in good shape. Federal law allows consumers to receive a free credit report once per year. This free report can be obtained by visiting AnnualCreditReport.com. When checking over your report, look for suspicious activity as well as any errors. Even the simplest error, such as a mistake in your credit limit, can have a negative impact on your score. Contact the credit reporting bureaus to fix any mistakes that you might find.
Tip #4: Use Your Credit Card
Having a credit card is not for everyone. If you know that you cannot be trusted with the temptation of having a credit card, it may be best for you to stay clear of having one. On the other hand, if you can be responsible with a credit card, having one can be a great way to build credit. The best way to use a credit card to build credit is to have your bills automatically billed to the card. This ensures your bills are being paid on time while also showing activity on your credit card. When the credit card statement becomes due, simply pay off the balance so you do not owe any interest. Financial experts recommend using credit cards very carefully, for obvious reasons.
Tip #5: Take Out a Small Installment Loan
Even with shaky credit, you may be able to qualify for a small installment loan. Taking out a year-long loan and then paying it back on time throughout the year will help to quickly build your credit.
5 Tips to Improve Your Credit Score