Warner Robins GA 31088 – Warner Robins GA Real Estate
---
         What's Happening in Warner Robins GA 31088?

Established in 1821, Warner Robins was initially a farming community called York. In 1865 the railroad came and established a route north to Macon GA.  The town was so appreciative, it changed its name to Wellston in honor of the railroads chief engineer.
In 1941, the U.S. Air Force established a military depot in Wellston and the depot eventually grew into Robins Air Force Base (RAFB).  RAFB covers 6,400 acres and is Georgia's largest single employer, providing an important economic boost to central Georgia.  In 1943, Wellston was renamed Warner Robins.  Both Robins AFB and the city are named after Brigadier General Augustine Warner Robins.
Warner Robins GA 31088  – Georgia's "International City"
Since 1968, the city has been officially designated Georgia's "International City" because of the diversity of the inhabitants.  Always willing to show it's pride in our military heritage, the official city motto is EDIMGIAFAD which stands for "Every Day in Middle Georgia Is Armed Forces Appreciation Day".  A grass roots effort to change "Middle Georgia" in the motto to "United States of America" is underway.
The city has received many recent accolades, to include Business Week Magazines selection as the 2009 and 2010 "Best Place to Raise a Family in Georgia" recipient.   Most recently, the consumer finance Website WalletPot named the city the "Best Military Town for the Buck" on its list of best places to purchase a home in 2011.
Warner Robins is home to one of the top Air Museums in the country, the Museum of Aviation. This facility includes the Georgia Aviation Hall of Fame as well as the Robert L. Scott Vistascope theater.
For theatre enthusiasts, the Warner Robins Little Theatre has been holding performances for the past 48 years and the current season is already underway.  Also, The Children's Theatre has 3 productions per year comprised of area youth interested in the arts.  Not to be outdone, The Warner Robins Arts Association is a thriving organization comprised of many local artists.  See their handiwork for sell and display at the Warner Robins Art Gallery in the Galleria.
Warner Robins is also the Southeast Region Headquarters of Little League Baseball and Softball.  The boys team won the LLWS in 2007 and the girls are reigning 2-time champs (2009-2010).  Warner Robins is the only Little League to have won both a baseball and a softball Little League title.
Two enclosed malls, trendy and traditional restaurants, over 25 shopping centers, and 2,000+ retail businesses make Warner Robins GA an ideal place to raise a family.
Welcome Home to Warner Robins GA! 
---
Search for Warner Robins GA Real Estate
Looking for Warner Robins GA Real Estate? If so, you can use the Warner Robins Home Search or one of the customized home searches below:
Warner Robins Homes for Sale under $100K
Warner Robins Homes for Sale priced $100K to $150K
Warner Robins Homes for Sale priced $151K to $200K
Warner Robins Homes for Sale priced $201K to $250K
Warner Robins Homes for Sale priced $251K to $300K
Warner Robins Homes for Sale over $300K
Warner Robins Condos for Sale – All Price Ranges
Warner Robins New Construction – All Price Ranges

---
People & Demographics
The median age of the Warner Robins population is 31.2 years.  Approximately 49.1% of people are married and 14.8% are divorced. About 41.5% of people are married with children and 21.3% have children and single. The average household size is 2.63 people.
Housing & Population Statistics
 As of 2013, the population is 72,531 people with 1,899 people per square mile (population density).  From 2010 to 2013, the town has experienced a population growth of 5.7%.
The median home value for Warner Robins is $111,300 with an annual appreciation rate of 12.43%. The majority of homes (51.6%) have three bedrooms. Renters make up 42.9% of the population, and 12.4% of houses and apartments are unoccupied (vacancy rate).
Economy & Household Income
The unemployment rate in Warner Robins is 6.7% with job growth at -2.94%. Future job growth over the next ten years is predicted to be around 27.5%. The sales tax rate is 7.00% and income tax is at 6.00%. Income per capita is $21,194, which includes all adults and children. Median household income is at $44,964.
Climate & Health Index
Warner Robins gets approximately 48.11 inches of rain per year with approximately 1 inch of snow per year.  Number of days with any measurable precipitation is 109.  On average, Warner Robins has 223 sunny days per year. The average July high temperature is 92 degrees, and the average January low temperature is 35.7 degrees.
Population by Occupation
Management, Business, Science, and Arts 33.5%
Service 21.5%
Sales and Office 21.6%
Natural Resources, Construction, and Maintenance 11.7%
Production, Transportation, and Material Moving 11.7%
Warner Robins Public Schools
David A. Perdue Primary
David A. Perdue Elementary
Lake Joy Primary
Lake Joy Elementary
Lindsey Elementary
Linwood Elementary
Miller Elementary
Northside Elementary
Parkwood Elementary
Pearl Stephens Elementary
Quail Run Elementary
Russell Elementary
Shirley Hills Elementary
Westside Elementary
Feagin Mill Middle
Huntington Middle
Northside Middle
Warner Robins Middle
Houston County Career Academy
Houston County High
Northside High
Warner Robins High
Nearby (within 30 miles) Colleges and Universities
Central Georgia Technical College
Georgia Military College
Middle Georgia State College
Mercer University
Middle Georgia Technical College
Wesleyan College
Educational Statistics
2 Year College Grad.  8.2%
4 Year College Grad.  13.5%
Graduate Degrees  7.7%
High School Grad.  28.6%
Area Hospitals & Healthcare
78th Medical Group
Coliseum Health Center
Coliseum Northside Hospital
Houston Medical Center
Medical Center of Central Georgia
Perry Hospital
Other specialized medical services in Houston County GA include:
Health Connections – Cardiac & Pulmonary Rehabilitation
Houston Heart Institute
Houston Lake Med-Stop
Houston Lake Rehab
Pavilion Diagnostic Center
Pavilion Med-Stop
Pavilion Rehabilitation Center
The Surgery Center
Public Transportation (i.e. bus/taxi)
The average commute for the working population is 19.6 minutes. Approximately 83.0% of commuters drive alone in their own vehicle, 13.2% carpool, 0.2% use public transportation, and 1.6% work from their home, 2.1% walked or used some other means.
Rail Service is provided by Norfolk-Southern and CSX. The nearest ports are Savannah (170 miles) and Brunswick (191 miles). There are three local airports which can be used by corporate or general aviators which include: Middle Georgia Regional Airport (Macon), Perry-Houston County Airport (Perry), and Warner Robins Air Park (Warner Robins). These small airports provide connecting flights to Atlanta's Hartsfield-Jackson International Airport. Travelers needing a shuttle service to Atlanta's airport can use Groome Transportation.
Arts & Entertainment
Academy of Dance – 438 S Pleasant Hill Road
Amelia Fine Arts Studio – 500 Osigian Boulevard
B & W Recreation Center – 116 Peacock Drive
Elite Gymnastics & Cheer Academy – 1902 Elberta Road
Family Martial Arts – 1825 Watson Boulevard
Fine Art Society of Middle GA – 113 Wavertree Drive
Force One Kickboxing – 110 Murray Place
Gold Club Bowling Center – 1041 Russell Parkway
Hi-5 Children Activity Center – 1238 S. Houston Lake Road
Houston Lake Studio Cinemas 12 – 1121 GA-96
International City Golf Club – 100 Sandy Run Lane
Johnny G's Fun Center – 815 Russell Parkway
Kingdom Impact – 4993 Russell Parkway #160-200
Landings Golf Club – 309 Stathams Way
Little League Baseball Inc. – 439 Snellgrove Drive
Lush Art – 4993 Russell Parkway #360
Monkey Joes – 4993 Russell Parkway # 370-410 & 520-570
Museum of Aviation – 1942 Heritage Boulevard
Rigby's Entertainment Complex – 2001 Karl Drive
Robins Gymnastics Inc. – 106 Napier Avenue
Robins Lanes- Ninth Street #908, Robins AFB
The Painted Door Art Gallery – 1752 Watson Boulevard
Warner Robins Little Theatre – 502 S Pleasant Hill Road
Warner Robins Martial Arts – 590 Carl Vinson Parkway
Warner Robins Recreation Department – 800 Watson Boulevard
Parks
Ada Lee Park – 203 Scott Boulevard
Briarcliff Park – 202 Briarcliff Road
Ferguson Park – 471 Elberta Road
Fountain Park – 614 Kimberly Road
Memorial Park – 800 South First Street
Peavy Park – 610 Johnson Road
Perkins Park – 105 Mulberry Street
Sewell Park – 116 Wallace Drive
Tanner Park – 200 Carl Vinson Parkway
Ted Wright Park – 2841 Moody Road
Tot Lot – 101 Athens Street
Township Park – 305 Township Drive
Lakes/Rivers/Reservoirs
Attaway Lake Dam
Cainey Branch
Camp Creek
Dove Pond
Dry Branch Creek
Duck Lake
Echeconnee Creek
Eel Hole
Flat Creek
Horse Creek
Howard Branch
Jack Hole
Lake Placid
Moore Lake
Perdue Lake
Rosston Creek
Sandy Run Creek
Scout Lake
Stone Creek
Streetman Creek
Wilkinson Lake
Williams Lake
Restaurants (not chains)
3 J's SoulFood – (Southern) 1281 S Houston Lake Road
Allen's Stone Baked Pizza – (Pizza) 115 Margie Drive
American Deli House – (Deli) 801 North Houston Road
American Philly & Wings – (American) 819 Russell Parkway
American Wings & Deli – (Deli) 1996 Watson Boulevard
Atlas Pizza – (Pizza) 3035 Watson Boulevard
Benson's Steak and Sushi – (Chinese) 1289 S Houston Lake Road
Casa Mexico II LLC – (Mexican) 866 GA-96
Choi's Korean Restaurant – (Korean) 423 N Commercial Circle
El Bronco – (Mexican) 2067 Watson Boulevard
El Cotija Mexican Restaurant – (Mexican) 109 Margie Drive
El Jalisciense Mexican Restaurant – (Mexican) 1224 Russell Parkway
Fish House IV – (Seafood) 1243 Watson Boulevard
Genji Japanese Steaks & Seafood – (Japanese) 2907 Watson Boulevard
Greek Village Restaurant – (Greek) 1801 Watson Boulevard
Happy China – (Chinese) 117 Russell Parkway
John's Mexican Restaurant – (Mexican) 312 S 1 Street
Marco Ristorante Italiano – (Italian) 2707 Watson Boulevard
Marin's Mexican Food & Grill – (Mexican) 2197 Watson Boulevard
Martin's BBQ – (BBQ) 1801 Watson Boulevard
McCall's Sandwiches – (Deli) 1001 Watson Boulevard
Mike's Hot Dogs & Hamburgers – (American) 823 Russell Parkway
Monsoon Thai & Vietnamese Restaurant – (Thai/Vietnamese) 85 GA-247
Moon's Wings & Seafood – (American) 1512 Elberta Road
My Father's Place – (Pizza) 2507 Moody Road
Owens Boarding House – (Southern) 106 Young Avenue
Peking Garden – (Chinese) 3070 Watson Boulevard
Salsa's Mexican Grill – (Mexican) 115 Russell Parkway
Seaways Seafood II – (Seafood) 69 Green Street
Seoul House Korean Restaurant – (Korean) 128 Manor Court
Shark's Fish and Chicken Chicago Style (Seafood) – 2028 Watson Boulevard
Sister's Fish & Seafood – (Southern/Seafood) 502 N Davis Drive
Southern Comfort – (Southern) 210 Margie Drive
Sushi Thai Restaurant – (Thai and Japanese) City Crossing, 2624 Watson Boulevard
Taco's and More Luncheria – (Mexican) 1238 S Houston Lake Road
Thai Pepper – (Thai) 1806 Russell Parkway #1100
Top China Restaurant – (Chinese) 1114 GA-96
Top Wok – (Chinese) 1244 Watson Boulevard
Zen's Steakhouse & Sushi – (Japanese) 4086 Watson Boulevard
---
Your Warner Robins GA Real Estate Expert – Anita Clark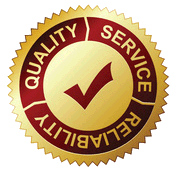 As always, information about the city of Warner Robins GA is provided as a courtesy. It is intended to give you a quick overview of all this city has to offer. For detailed information about this community please call me at (478) 960-8055.
As a Warner Robins GA real estate agent, I am committed to helping you find the ideal property for your needs or assisting with the sale of your existing property. I specialize in helping first-time buyers, foreclosures, military and corporate relocation, new construction, and re-sales.
Chances are you are here because you found me online. My marketing is very proactive and is provided to assist you in making an informed real estate decision. I look forward to helping you satisfy your Warner Robins GA real estate needs.
I love being a Warner Robins GA Realtor®, let me show you how much!
~ Anita ~
Warner Robins GA Real Estate – Warner Robins GA 31088
---
© 2023 Central Georgia MLS. All rights reserved.
The data related to real estate for sale on this website comes in part from the Internet Data Exchange (IDX) Program of Central Georgia MLS. IDX information is provided exclusively for consumers' personal, non-commercial use and may not be used for any purpose other than to identify prospective properties consumers may be interested in purchasing. All information provided is deemed reliable but is not guaranteed and should be independently verified.
CGMLS data last updated at March 24, 2023 7:33 PM ET