Pros and Cons of Above-Ground Vs In-Ground Pools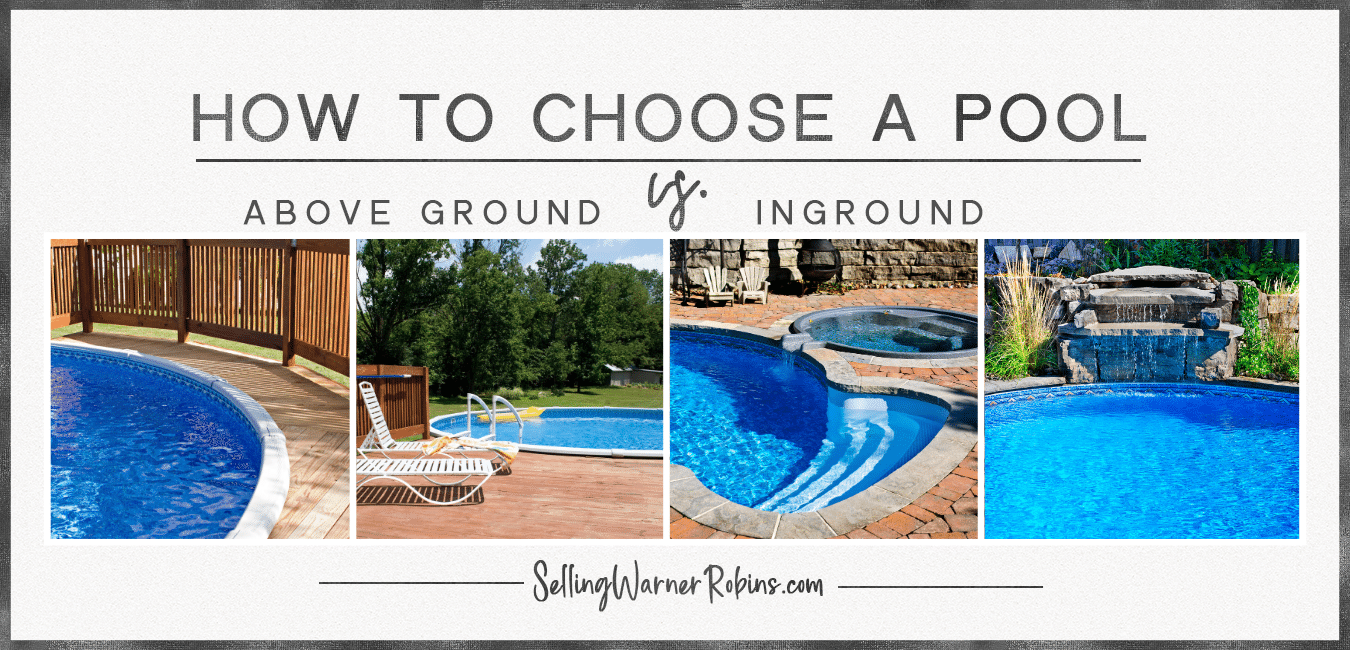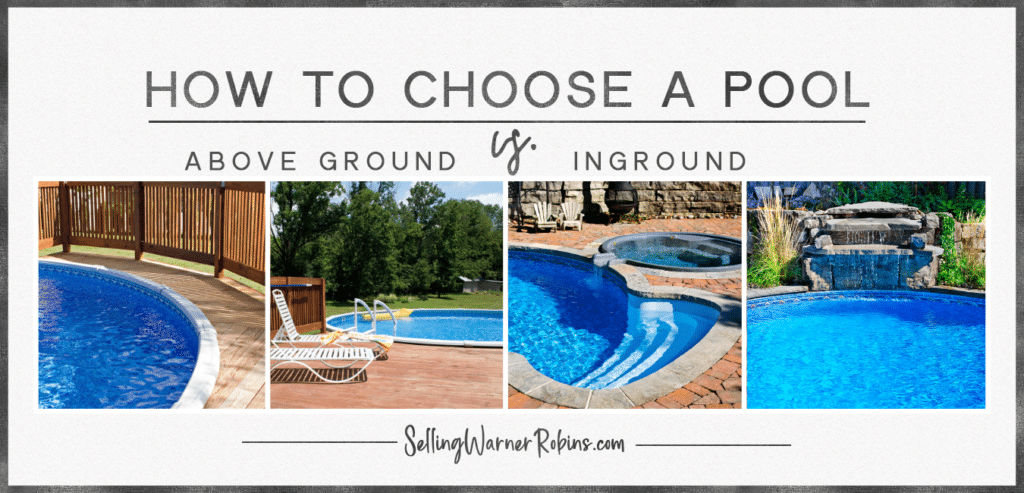 Ah, your very own swimming pool; it's on the wish list of many homeowners. When hot summer days roll around, the thought of being able to cool off any time in your very own swimming pool is very appealing. Your kids will love it, too! Swim University reports that 41 percent of American swimmers are between the ages of seven and 17. However, before you jump right into the deep end and buy a home with a swimming pool, your main consideration should be whether to purchase Above-Ground Vs In-Ground pools.
Installing a pool is one of the simplest ways to enhance your home with a hint of luxury. It also adds some resale value to your home and provides you with a completely new way to utilize your backyard space. Having a pool provides you with a simple way to cool off in the summer and, if you have a lot of space in your backyard and go for a lap pool, it also gives you a convenient cardio exercise option.
The way in which you use and can use your pool depends on whether you have an inground or an above-ground pool. These two concepts are so vastly different that they can completely change the layout of your backyard based on your decision. So many factors depend on the choice that you make here. For instance, the cost to install, potential use of the pool, standard size, and whether it increases the resale value of the property.
The two major types of pool that you have to choose between are Above-Ground Vs In-Ground pools. Here are some advantages and disadvantages to these types. Hopefully, this will help you make your mind.
Cost of Owning a Swimming Pool
Above-ground pools are quite a bit less expensive than below ground models. The InTheSwim.com website mentions that above-ground pools offer all of the recreation and enjoyment without the expense, permanence and commitment of an in-ground pool. The average in-ground pool costs about $25K compared to the average above-ground pool cost of only around $6K.
There's simply less work required for the installation of an above-ground pool, and no need for excavation, excess supplies or labor costs. Also potentially affecting the price is the region and even the time of year. For example, if the terrain is hard to work with or frozen until late spring, it could be more expensive to dig and install an in-ground pool. In-ground pools may also be taxed as property improvements, whereas above-ground pools generally are not (check your state's laws on this issue to be sure.)
Keep in mind you can set up above ground pools in an afternoon with modest DIY skills. While I would personally avoid large impulse purchases, buying and installing an above-ground pool may make sense for your needs. If you hire out, you could experience delays if you want the pool installed during peak season.
Wrap up: The cost is a significant factor. The In-ground pool is more expensive, but it generates more resale value. An above-ground pool will cost considerably less, often at 25% of the cost of installing an in-ground pool.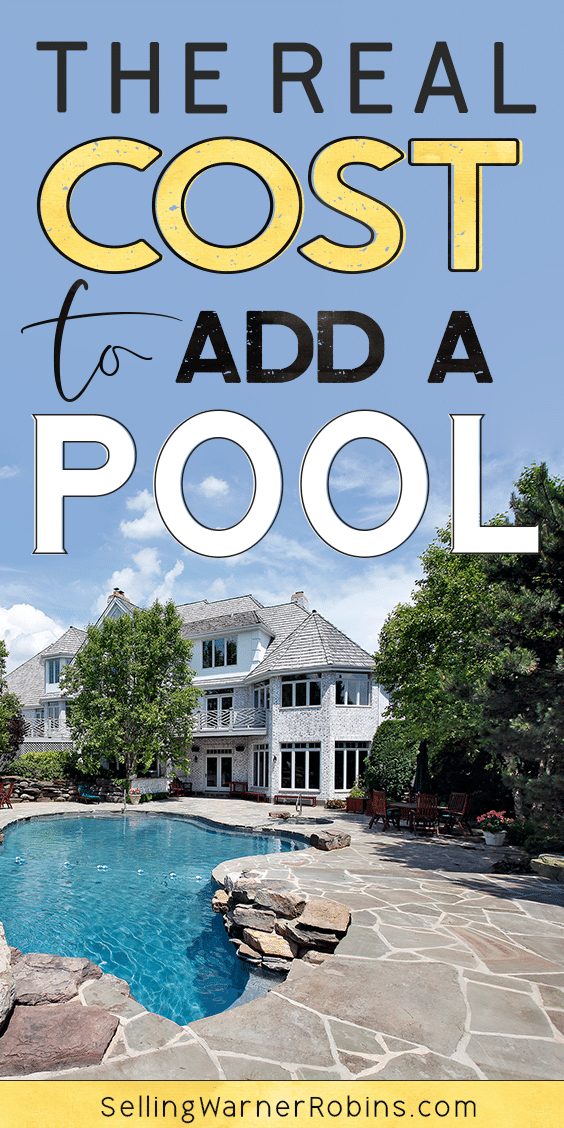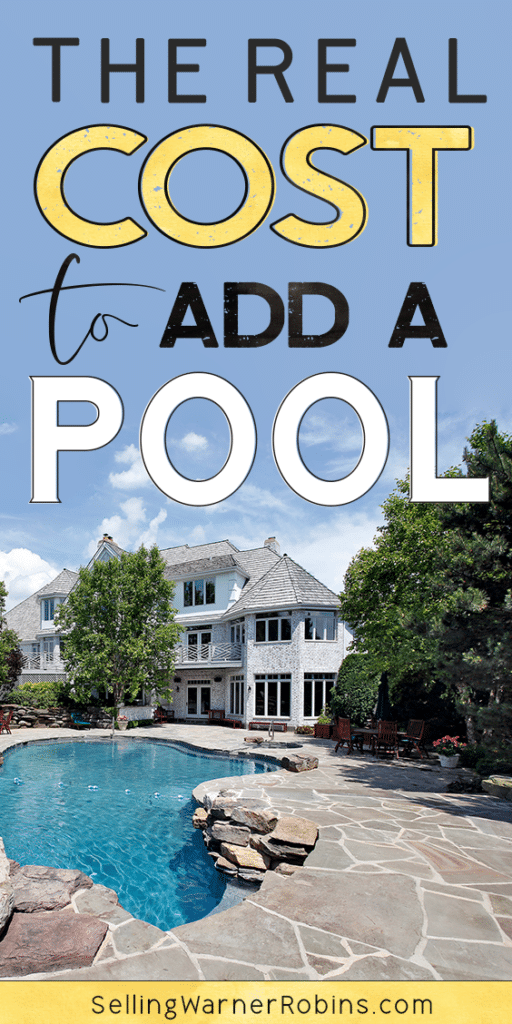 Is the Pool Temporary or Permanent
The next factor is whether you plan to live in the home long-term or are looking for something to hold you over until your next move. An in-ground pool offers more variety, and it will last you for a lot longer, provided that you invest in its maintenance.
Even without this maintenance investment, should you ever decide to restore your pool, you should be able to do so at a reasonable cost. The thing is, once you install it, it is there for good unless you decide to fill it in or dig it up at a future date. All the more reason to ensure your plan uses reliable swimming pool builders to ensure you get exactly what you are paying for!
Keep in mind that an above-ground pool is a temporary solution that can have outstanding results. First, it allows you to set it up and have it functional on the day you decide to buy it. That is something that an in-ground pool will never match. Second, during the colder part of the year, you can just remove the swimming pool and keep it folded in your storage somewhere. Third, should you decide to do something different with the place in the future (make a playground or something along these lines), you can easily remove it.
Wrap up: In-ground pools are permanent, while above-ground pools are temporary. So, the decision of which one is the right for you may also come down to whether you have plans to live in the property long-term.
Pool Safety Tips
Above-ground pools are a lot safer than in-ground pools, and there are some basic statistics to prove it. First of all, the statistics show that there are fewer recorded drowning deaths in above-ground pools. Second, because above-ground pools are usually step-in, there's generally less slip risk around it. It means a higher level of protection even from non-fatal injuries. Unless there is a deck around the pool, it is much harder to fall into an above-ground pool accidentally.
Also, remember that above-ground pools tend to be a lot shallower. It means that a person with a cramp does not have to try to float or keep themselves above water. They can simply stand up. Another safety advantage of an above-ground pool is the fact that it is generally smaller, which means that it is easier to keep it clean. It is cheaper and more convenient to replace water, and pool covers for above-ground pools are a lot less expensive. Not to mention that they are easier to install, as well, which is a significant factor.
Take swimming pool safety seriously and avoid unavoidable accidents. As always, check with local authorities to determine if a fence is required around your pool, and if so, what type is necessary. This could be an added expense you did not initially plan for or see coming.
Wrap up: In terms of safety, above-ground pools look like an obvious option, which makes them great for those who have kids. Still, with a safety fence and vinyl with retractable cover, it's very easy (but not inexpensive) for an in-ground pool to make up for all these shortcomings.
Installing A Swimming Pool
Previously, we mentioned that the installation of an above-ground pool is easier than an in-ground pool. It is not just about the difficulty of the installation, but it is also about the duration. You require a skilled team, and you generally need 2 to 6 weeks of work, on average. In some areas, this eats up most of the summer, so plan accordingly if you decide to install an in-ground pool.
Why does this take so long? First, you need a permit. Then, you require the excavation to take place. Then, you need to install the shell and piping and finish with a deck or a patio. Keep in mind that rushing things here is not necessarily worthwhile or even safe.
Wrap up: In-ground pools are more difficult to install, and this process may take a few months. On the other hand, an above-ground pool will take less than a day to set up, and you will only have to wait for it to get filled with water.
Swimming Pool Longevity
The average lifespan of the structure of an above-ground pool is seven to 15 years, although the liner tends to last from five to nine years before it needs to be replaced. The longevity of an in-ground pool is contingent upon the type; fiberglass will last 20 years or more. These are considerations you need to consider when deciding on the type of pool you want in your backyard.
A vinyl pool structure will last just as long, but liners will have to be replaced every six to 11 years. Concrete lasts the longest, but it will have to be resurfaced every nine to 13 years. Whichever option you choose, you will have a summer retrieve from the heat and a place where you can entertain friends and family alike.
Wrap up: In a nutshell, it comes down to cost. whether you want a permanent or temporary pool solution, and regular or insufficient maintenance that will help decide how long your new pool will typically last.
Backyard Pool Oasis
In terms of the overall impression and your efforts to turn the backyard into an outdoor oasis and/or entertainment venue, from a pool standpoint, you have a slew of options to enhance or extend your outdoor space. That is especially true for in-ground pools where your creativity is only balanced by your budget. The more you want to spend, the more features and options you will have available to you.
Keep in mind if you are looking to install an above-ground pool there is often a stigma associated with this kind of pool. While not founded, some buyers will not be interested in the property if there is an above-ground pool in the yard. It is worth keeping in mind if you have plans to make the pool a selling feature.
There are so many options for decorating the surrounding area. A pool deck is one of the simplest, least expensive, and the most aesthetic options that you have available. The choice of the material, size and placement of this deck can give your outdoor space a fresh look and feel. New landscaping, water features, lighting, etc. can all be incorporated to turn the space into something you can be proud of.
Wrap up: If you have the means and want the maximum entertainment value, an in-ground pool could be exactly what you seek. The options are numerous so have an idea of what you want the overall space to look like before breaking ground.
Pool Repair and Maintenance
All pools require a certain level of maintenance and upkeep. Filters, chemicals, and surface cleaners will be necessary purchases. Overall, there really is not much difference in the monthly cost of chemicals and cleaning of either style of pool, assuming the pool sizes are similar. Bear in mind that if you don't have a deck installed around your above-ground pool it will be harder to vacuum. The average cost per month for pool maintenance for either type of pool is typically under $100.
There are a number of smartphone apps on the market that can help you to keep track of when to clean your pool. For example, the HowsMyWater app uses your phone's camera to take a photo of a pool test strip and, based upon the color of the strip, will make recommendations about your pool's chemistry.
Because an above-ground pool is not as sturdy as an in-ground model, you do run the risk of having more frequent liner and structural issues. If repairing your above-ground pool makes sense, go for it. For the rest, a repair of an in-ground pool is initially more expensive, but it is rarely more overpriced than having to buy an entirely new above-ground pool.
It is also worth mentioning there are fewer added features with an above-ground pool. From a maintenance perspective, that typically means less things that can break or parts that will need to be cleaned. Nonetheless, in-ground pools are a lot more resilient. They're made out of PVC, concrete and other durable sturdy materials, which means that they do not break or get damaged easily.
Wrap up: In-ground pools are harder to damage, but once the damage is there, it will be a lot more expensive to fix them. In general, the maintenance of an above-ground pool is a lot simpler because there is less to maintain to begin with.
Is a Swimming Pool Right For You?
Maybe! As you would expect, there are different types of materials used in pool construction. And they all have either a negative or positive impact on the price. The more options you choose the higher the price, regardless of type. Also, safety depends on the material used in the surrounding of the pool, as well, which is something that you should never underestimate. The repair and maintenance are affected by the durability of the material, as well.
Aside from this, you need to understand that building or purchasing a pool is a decision that affects the entire family. So, you need to have everyone on-board. Do you use a salt system to generate chlorine or will you use the liquid/tablet variety? Will you put in a diving board, slide, or a water feature? Do you color the concrete around the pool or use a substance like Kool Decking to keep the surface cooler? Do you need a liner or maybe an enclosure? All considerations that should be discussed in detail with family members.
There are also other things like your long-term plans with the property, such as the available space, dressing/bathroom/shower access, and much more. So, take your time and weigh in on every single factor.
Wrap up: To decide without weighing in all the factors is outright reckless and irresponsible. So, make sure to do your budgeting, measure the property, get permits/determine existing piping/electrical lines, and talk to your housemates/family before making a final decision.
Swimming Pool FAQ
As you review this article, no doubt you may have other questions that are not explicitly answered. This swimming pool faq outlines 10 questions consumers, such as yourself, may want to know the answer to.
1. What are swimming pool safety rules?
They are designed to keep all individuals safe whether swimming or in the swimming pool area. In a public pool ensure you follow the posted signs/displays and always listen to the lifeguard (if present). For a personal pool, set clear boundaries and ensure those who enter the pool area follow each of them.
2. What should you wear when going swimming?
Typical swimwear consists of shorts/trunks for guys and a one or two-piece bathing suit for girls. Of course, in a private pool wear whatever you are comfortable with, but remember others may be watching, so use your best judgement.
3. How do you maintain a swimming pool
Regular pool maintenance, preferably weekly, is needed to keep your pool running at peak performance. Perform the tasks yourself or have a professional pool company take care of the work for you. At a minimum, the following should be checked, fixed, or cleaned: removing leaves and other debris, brushing sediment/vacuuming pool, cleaning filter/skimmer, running pump regularly, testing pool water/adding chemicals, adding water as necessary.
4. What happens if you put too much chlorine in a pool?
Excess chlorine in a pool will make it more acidic by changing the pH level of the water. If any of these symptoms are present you have too much chlorine in the pool: eye irritation including redness and even a red skin rash that itches and is bumpy. Adding more water to the pool can help
5. How long after putting chemicals into a pool can you swim? 
It is recommended to wait 20 to 30 minutes after adding water balancing chemicals. However, if you have added calcium chloride, it is best to wait 2-4 hours or one full filter cycle.  If in doubt, wait an extra hour to ensure a pleasant experience.
6. How do I make my pool crystal clear?
Keep your chemicals regulated and regularly skim the pool, clean the filters, test your water, and use a shock treatment.
7. Why is it a bad idea to swim alone?
There is no one around to save you if you have an accident or some other calamity. Be extra vigilant and never swim alone.
8. What is the best way to resolve a green pool?
Clean the walls, vacuum the entire pool, shock pool with chlorine, test the water, run the filter, retest and add any missing chemicals.
9. Can you swim everyday?
Absolutely. In fact, swimming is a great way to get in better shape, have fun, or just relax. The best part is, swimming does not put as much stress on your joints and muscles as other forms of exercise if you swim to get/stay in shape.
10. When is the best time to swim?
The perfect time is determined by you! The day is hottest in the afternoon and many use that time to cool off and enjoy a refreshing dip.
Final Above-Ground Vs In-Ground Pool Advice
At the end of the day, an above-ground pool seems to be superior in the majority of logistical and price-related issues. In contrast, the in-ground pool is superior in the overall visuals, resale value, and user satisfaction. The simplest way to describe this would be to say that the above-ground pool is a frugal alternative to the in-ground pool. It is an option that you turn towards when you don't have the time, money, or are uncertain about your long-term future in the home. Whenever you have the option, it is better to choose in-ground.
Some homeowners believe that an in-ground pool will offer a more pleasing and integrated look on their property. However, they should be aware that major renovations and changes to the landscaping of the yard will be required in order to accommodate an in-ground pool. Some above-ground pools can look awkward and "tacked on" to the property. However, there are a variety of above-ground pool styles and designs on the market that are more aesthetically pleasing than in the past. Adding a deck and outdoor lighting can enhance the look of either style of pool.
It is hard to go wrong with either choice, especially if you spend a great deal of time outdoors and entertaining. Enjoy your pool and stay cool during the dog days of summer!
Above-Ground Vs In-Ground Pools: Pros & Cons
---
Warner Robins Homes with Pools
[wordpress_idx_toppicks id=77172 includeMap=true]