Building Your Offer for Acceptance
Signs of a Changing Market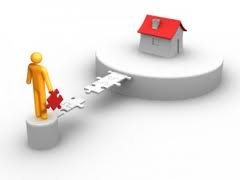 Some of the first signs of a changing real estate market are starting to appear in markets throughout the country. Shrinking inventory and shorter days on market are two of the early statistics that point to a shifting market.
In many areas around the country, entire regions are seeing these numbers point towards positive trends. As a home buyer the local numbers in the neighborhood you are looking to purchase in are very important to you and your local real estate agent can easily provide them for you.
Every neighborhood has a historic inventory number, and historic days on market that points to a healthy balanced market. As your area gets closer and closer to this historic number you are getting closer to a shift from a buyers market, to a sellers market.
Multiple Offers
In a market that is starting to shift, more and more buyers start to appear for the correctly priced properties that represent a good value in the market. With many buyers starting to sense the shift in the market it is going to become more and more common to see multiple offers on properties. Multiple offers often do not result in a bidding war, and these need to be avoided when making a decision on a purchase as important as real estate.
The best method of standing out in a multiple offer situation is by presenting yourself as the buyer the seller would like to do business with. Your real estate agent will present you and your offer in the best fashion possible to make you the buyer of choice. If you are comfortable with signing a buyers agency agreement, utilize the services of your local real estate agent to get the best possible deal available to you.
Being the Buyer of Choice
1) All offers need to be submitted with a current pre-approval letter, including the mortgage brokers contact information.
2) An escrow deposit should be made prior to submitting the offer; proof of the deposit should accompany the offer.
3) "As-is" with right to inspect offers will usually get more attention from the seller.
4) Submit proof of funds to close with your offer. Cash and financed offers require funds for closing remove all doubt about your offer.
Each real estate market has its own traditions that make for a strong, clean offer. Your real estate agent is the single best source for the details that will help to make your offer the one the buyer choices to work with.
In a shifting market it becomes even more important to work with your real estate agent to make sure you are presenting an offer that will be viewed as from the right buyer for the property.
How to Build Your Home Offer So It Gets Accepted