Buyer Tips: What is a Spec House?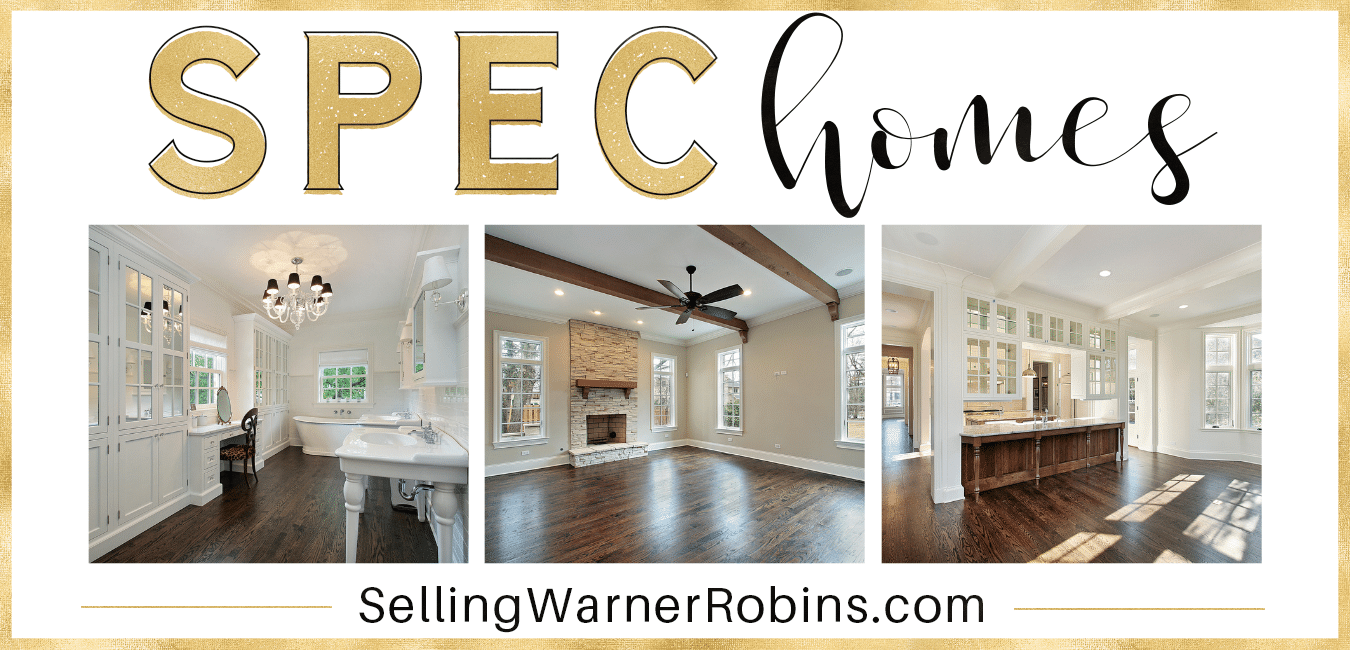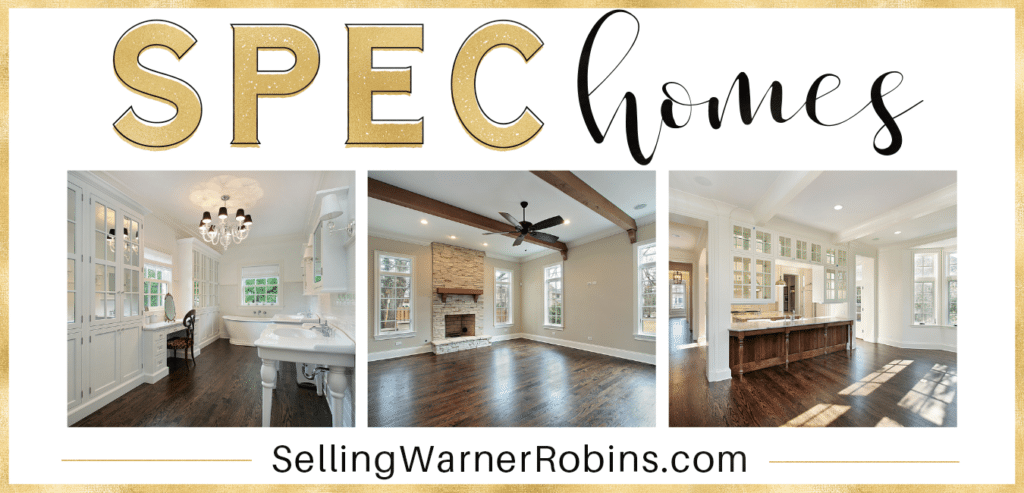 Are you looking to buy a newly built house? If so, you've probably come across spec homes. But what is a spec house? These properties are also sometimes referred to as inventory or feature homes that give you an idea of what the properties in the community can look like. Either way, you should know what is a  spec house and all it entails. It could be a perfect option for you and your family.
Alternatives like custom or model homes exist, as well. Therefore, you might be curious as to what the differences are between those choices and spec homes. That's something we'll explore throughout this piece, too. It's essential to know your options before you purchase something as significant as a new property.
Here's a deep dive into what you can expect when you purchase a spec home.
Spec House: Definition
Sometimes, builders build homes to give a preview of what a home, local subdivision, or community may look like. These builders don't have a specific client. They instead look at current trends to construct a property that buyers might enjoy. That's considered a speculative or spec home.
Their goal is to turn a profit. Developers often invest in land where there could soon be a population boom. If they build a few homes with various sought-after features in an up-and-coming area, they'll make money.
How Do Spec Properties Differ From Similar Options?
You're probably curious about how spec houses deviate from custom and model homes. These other two options have a few distinct differences. It's relatively easy to compare the variations between spec, custom and model houses.
A custom home is a property you tailor to your wants and needs. This house might not necessarily be one you build from scratch. Homebuyers can purchase pre-built homes that they customize entirely — but most likely, you'll work with an architect to build your dream home from the ground up.
A model home can seem more "cookie-cutter." It's a part of a planned community — otherwise known as a subdivision. These properties have similar layouts and designs, so you might find your chosen house looks exactly like another one a few plots away. If you buy a model home, you can expect your house to be move-in ready from the start.
Therefore, you could essentially consider a spec home to be a mix of custom and model houses. It's a planned, pre-built house that already comes with various features, but you still get a home that's entirely unique to you. That's an ideal compromise for many homeowners.
Common Spec Home Features and Additions
What does a spec house typically include? Homebuyers can expect to see various features that reflect today's design trends. These are new construction houses that often have a few high-end characteristics. Therefore, you shouldn't need to make any changes after you move into your new home. It's the builder's goal to construct something that requires no modifications.
Here's a look at what a typical spec home might look like:
Spec House Floor Plans
There are endless possibilities for spec home floor plans. Developers don't usually construct spec houses with unique additions. Therefore, you'll find that spec houses are like most new single-family properties. An example might be:
Four bedrooms
Two full bathrooms
Family room
Kitchen
Basement
Garage
Remember, you probably won't be able to change your spec house's layout. That's even true for spec homes that aren't completely finished when you purchase them. It could be possible to make small requests, but you're more likely to find that the builder wants to stick to their plans.
Outdoor Space
Do you get landscaping with your spec home? You might have a spacious, green yard — and that's about all. Try to keep in mind that spec homes aren't custom homes. They might not be as uniform as model houses, but you don't have the power to request a line of trees and a few rose bushes.
That said, you might be able to make a few tweaks to specific features. If your spec home still needs a week or two before it's finished, you could ask the builder to add a secure garage door and wire electricity for an outdoor TV. They might have a "take it or leave it" policy, but you never know until you inquire.
Appliances, Flooring and More
There aren't many opportunities to customize a spec home's interior, either. The builder likely already has plans for everything from appliances to flooring, so you should prepare to make adjustments on your own dime afterward. That's up to you.
However, you might not want to make any updates. These houses are almost always outfitted with trendy appliances, beautiful countertops and other modern features. That's why spec homes appeal to many buyers — you don't have to put any time or energy into renovations.
Spec Home Pros and Cons to Examine
There are a few advantages and downsides to consider before you buy a spec home. After all, you want to ensure you make a smart decision. It's key to think about every angle before you decide to sign the dotted line. Now that you know what is a spec house, let's check out the positives and negatives of buying a spec house.
Pro: Spec Houses are Move-In Ready
These houses are always move-in ready. This bonus means you don't have to worry about any repairs or projects to complete. Instead, you can move into your new space almost immediately. There might be a few more aspects to complete construction-wise, but you get to skip the headaches that come with renovations.
Con: Limited Customization
If you want to design every feature and addition, you shouldn't buy a spec home. That's why people purchase custom homes or fixer-uppers. It might be possible to make a few small tweaks. That said, remember that what you see will be what you get.
Pro: More Affordability
It might seem like spec homes cost a fortune. In some instances, that's true. However, what you will pay is based on what homes in your area are selling for, not based on national averages, so what you can expect to pay for a 2,500-square-foot home can fluctuate based on locale. If you consider that your house will be completely new with updated features, you probably have a deal on your hands.
Con: Quick Sales
Some buyers won't like how quickly they'll need to agree to a deal. If you have to sell your house before purchasing a new one, you should prioritize that transaction first. Builders usually have several spec houses they need to sell. As a result, you might find that your sale gets pushed along too fast.
Pro: High ROIs on Spec Houses
There could be a time when you want to sell your spec home down the line. This process should get you a decent return on investment (ROI). That's because spec homes often have higher profit margins due to their modern features. These are houses people will likely still want to buy in the future.
As you can see, you can enjoy several benefits that come with spec homes — but you could also experience some downsides. It's necessary to consider whether a spec house will be the best choice for you and your family. These properties aren't perfect for everyone. However, your dream house might be a spec. It all depends on your situation.
Are Other Options Better?
If you're wondering whether custom or model homes have more advantages, keep reading. These options can offer a few unique perks. These differentiations could lead you to be more interested in a custom or model house than a spec property.
Consider how spec houses have cons like limited customization and quick sales. If you want to design how your space looks from the beginning, you should give custom homes more thought. If you're going to take your time during the sale process, you might fare better by looking at model homes because they're almost always available.
What's the bottom line? It's up to you what works best. If your family wants to get into a modern, new-construction home quickly, you'll probably find that spec homes are right up your alley. Keep in mind you can always customize your house later.
Can You Negotiate Costs on a Spec Home?
Here's a question many homebuyers ask before they buy a spec home. It's usually possible to negotiate a home's asking price when you think it's too high. Can you do a similar process for a spec house? It isn't always easy, but you have options.
There are various ways to negotiate costs for a spec property. It's generally smart to review your options before you buy. This way, you can guarantee you get an excellent price. Take a glance at how you might be able to negotiate costs:
Interior Upgrades
There's a significant chance that you won't have much say regarding how your house looks. However, you can always try. If you can't figure out how negotiating works for spec homes, you might ask the builder to add a few upgrades to compensate. It's smart to pick basic models when you have the choice because you might discover doing your own updates will cost less.
Housing Loans
One suggestion might be to find another lender to give you a loan. Builders often have affiliations with banks to back their spec houses. It's not usually worthwhile for buyers to stick with those agreements because they can be more pricey.
Therefore, you should shop around for other housing loans before closing. Don't hesitate to ask several lenders for quotes so you can present these to the builder. It's also smart to enlist your real estate agent to see whether they have connections to particular architects. If they know someone who's building a spec home, you could strike a deal with them instead.
Plot Location
What's your home's location? If you want to buy a spec house that's on a property near a busy road, you might be able to use that point to get a lower asking price. You could even choose where the builder constructs your house. If you agreed to buy a spec house before the building process, you might want to choose a less popular plot to lower costs.
Be sure not to neglect your future home's location. Builders rarely make a mistake when choosing plots, so you can rest assured you won't have any issues. But what you should consider is how desirable that land is compared to others in the area.
Nearby Comparisons
It might be smart to look at neighborhood home prices with your real estate agent. If you find that a comparable home sold for less money two years ago, you can use that information to your advantage. Then, you have a leg up during closing procedures.
However, you should be warned that spec house architects usually have a base price they need to get for each house. Builders also won't want to sell one spec home today for $400,000 and reduce yours by $15,000 tomorrow. That's why negotiations on the physical build can be tricky.
There should be some wiggle room to help you save money when you buy a spec home. Try not to expect too much space for negotiations before you go into the process. However, you certainly have an opportunity to work out something during closing. Don't be afraid to ask your real estate agent for help, either, if they know of ways to bring the price down.
Spec Homes Are Ideal Options for Some Homebuyers
Should you buy a spec house? These newly built homes appeal to many people who want to live in attractive, updated spaces without hassle. It's a great idea to consider a spec home during your search for a new residence. You might find a property that ticks every box.
At the same time, you shouldn't forget to consider your other options. It might be worthwhile for your family to consider a custom home so you can build exactly what you want. If you love a certain subdivision's location, don't hesitate to look into model homes during your search.
It's all up to you and your family's tastes. As long as you evaluate every option, you should find yourself in a great place to buy a home you adore. From specs to customs to models, you have a plethora of options at your fingertips.
If you found this article on what is a spec house helpful, please share the article so other consumers can also benefit from the buyer information provided.
Buyer Tips: What is a House Spec?