The Fall Housing Market: Expectations & Staging Considerations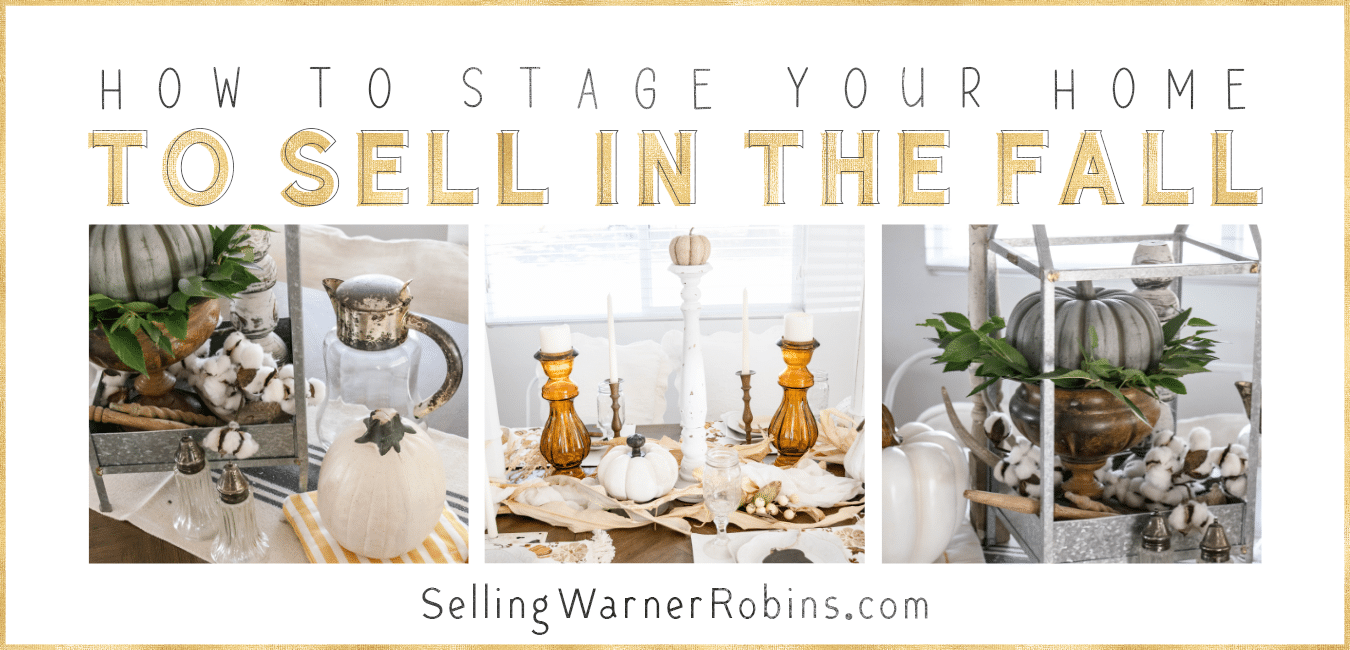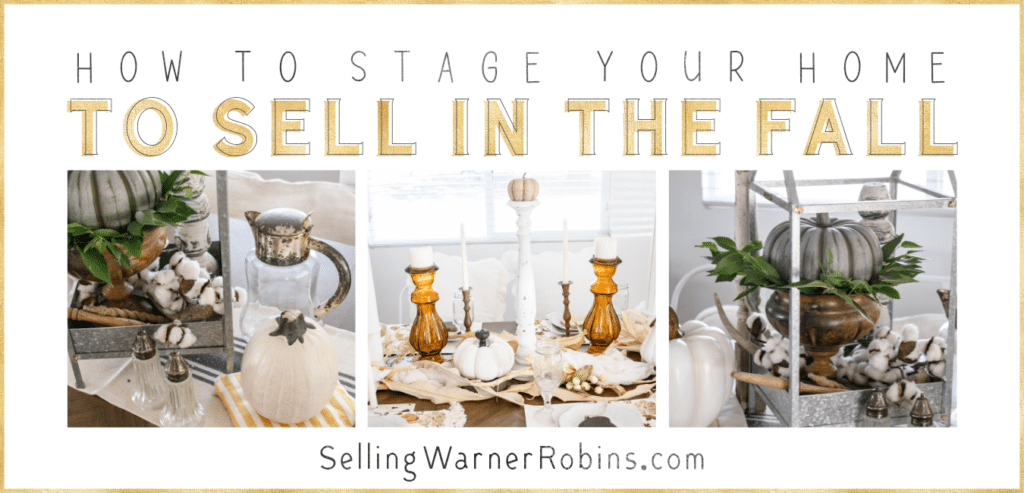 The top two things sellers can do in the fall housing market are to present a well priced and reasonably move-in ready home for potential buyers. A key way to ensure you tackle both of these is to get your home staging right when you are ready to sell.
In this article I have done a quick analysis of what you can expect this fall as a seller and how you can use good staging best practices to close the sale. The fall is always an interesting time to sell as we're leaving the summer and heading into winter. Last year brought along some unexpected changes for buyers and sellers. Some good, some bad and others surprising. However this is a new year and a new fall season and it is time to be well prepared for what is to come.
Fall Market Expectations
Before we dive into the best practices and design aspects. Let's consider why well priced, move-in ready homes are perfect for a fall move-in. We can all agree that the past two years have brought many changes in real estate buyer behavior. Protocols such as the shift towards many people working from home have brought sellers both new opportunities and challenges.
Over the past few months, we saw many urban dwellers fleeing to the suburban areas for both space and safety. This led to many bidding wars as demand rose for housing in areas where supply was short. Housing supply and demand is often seasonal, and the seasonality varies from location to location. Each market has its nuances, as prices can often change sometimes by as much as 10% from region to region.
Today's hot housing market is one of the outcrops of the pandemic. The pandemic triggered a surge in demand for things like sanitizer. Similarly it also triggered a surge in demand for housing. Over the past few months, buyers have pulled out all the stops to outbid their competition. This guns blazing, buy at all costs might be slowing as buyers realize they might be sacrificing a lot by overbidding for the most coveted properties.
In 2020-2021 the number of days a home remained on the market declined. However, in 2022 we could see a return to homes staying on the market longer. Families usually want to be in place for the new school year and would be hesitant to buy a home in the fall if they are not in-place for the start of the school year.
Last fall, housing inventory was receiving multiple offers. Buyers were open to skipping inspections and going straight for the bid. Now, it seems like homes that need updates, repairs and with strange features might be sitting on the market for much longer than they were over the past year. On the flip side, there is still tremendous activity on well priced, move-in ready homes. This fall we can expect buyers to proceed with caution as the level of desperation and urgency from last season has subsided.
Historically, the fall was a time where buyers could get better deals. As mentioned earlier, this changed over the past year as home sales grew significantly even during the quieter fall season. The most important question is can we expect enormous growth this year too?
According to the chief economist and senior vice president of analytics at Haus, Inc. Ralph B. McLaughlin 'demand will return to its cool-off period in the fall due to the expansion of inventory and decreasing prices'. "I think it's likely that price growth will slow throughout the end of the year, as they're already slowing from their peak in June," McLaughlin says. "We expect price growth to moderate to the mid-high single digits by December." However, McLaughlin added that he doesn't expect inventory to recover fully until next spring.
Why Staging Is Important
From a sellers perspective, staging a home refers to preparing the property for sale primarily through showcasing the best features of the home. It's main purpose is to entice buying prospects into seeing the true value of the home by shining all of it's redeeming qualities in a good light. This fall, impressing buyers is more important than ever. As we mentioned above, the buyer desperation we saw in the last few months has subsided. Sellers are required to start working a little bit harder to close sales this fall.
In most cases, not all sellers will stage their homes. You will be at an advantage if you take the extra step. And yes! Even lower priced homes can use a little TLC.
Buying a home is a big decision for buyers, in most cases it's a decision they make once in their lifetime. Sweep your buyers off their feet with an undeniably appealing presentation of the space. It's normal for buyers to view a home with a fair bit of apprehension and you can be certain that every small problem your prospect sees in the home will be deducted from their offer.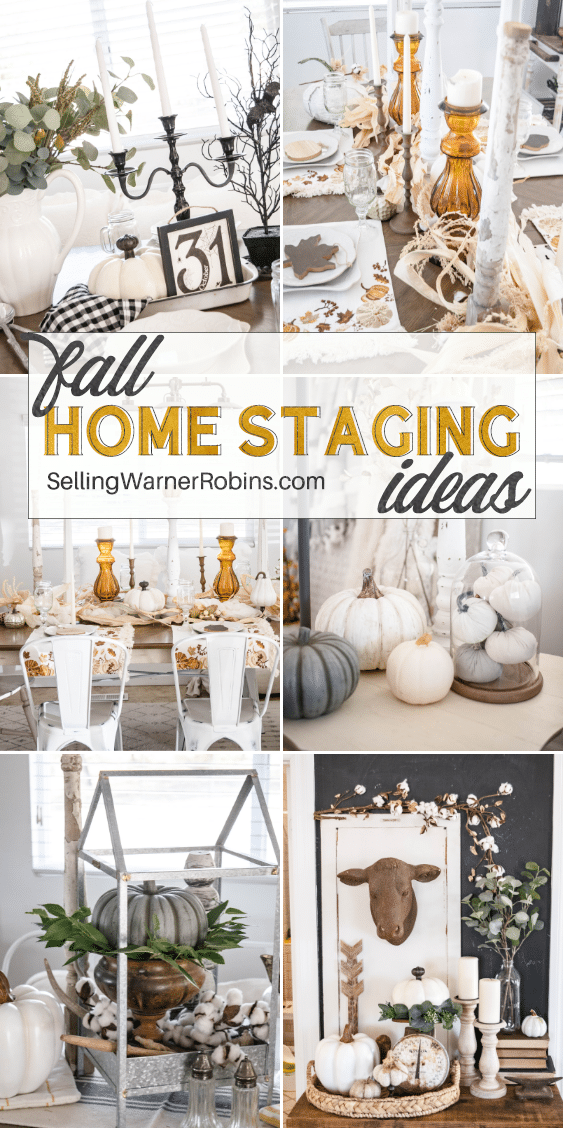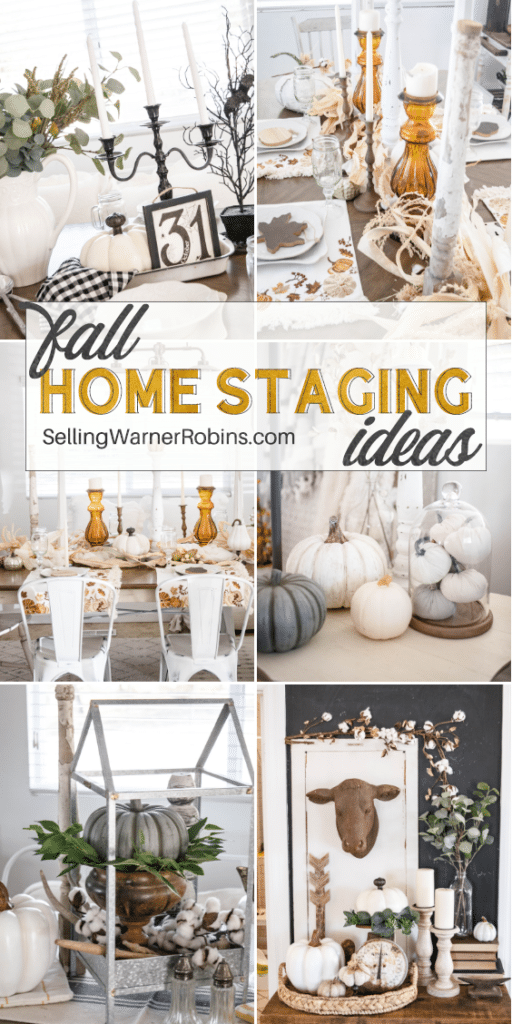 Like all things, be mindful of the money you spend on staging. Be sure to account for the changes in the overall selling price. It's normal for a lot of homes to require a fair bit of work prior to moving, but minimize the visibility of this work by highlighting the most beautiful aspects of your home. Give the impression that buying the home will improve your prospects' lives. If you fail to do this, they might choose to pass on the offer completely.
As mentioned earlier, the number one thing for sellers to do in the current fall season is to present well priced, move-in ready homes because buyers are more cautious than they were a few months ago.
Here are the main staging best practices and design aspects to focus on.
Important Best Practices for Staging a Home
Declutter Your Home
Clutter will distract buyers from seeing the best features of your listing. And even worse clutter makes any home look smaller than it is. Box up all unwanted items and put them in storage. It's time to get rid of the things your buyer doesn't need to see. Eclectic hobbies, the overly specific spiritual memorabilia, and most importantly the messy toys and games that the kids have overgrown. Keep the space neutral and open.
Clean the Property
This is a simple but often overlooked practice. As a seller you should take the bull by the horns and personally see to it that your home is clean. If you're selling on behalf of someone else, it could be tempting to leave the cleaning up to them, but it's better to supervise it yourself before presenting the home to your prospective buyers.
Cleaning your home gives the impression that it's been well taken care of. Clean it from top to bottom, floors, ceilings and corners too! Keep all furniture and appliances spotless. And most importantly, bathroom and kitchen should be spick and span. Make the old look brand new.
Depersonalize and Remove Your Stuff
This best practice is aimed at creating a blank canvas in the home that your buyers can envision as their very own. Remove family photos and unnecessary wall art.
Yes, even that fifth grade masterpiece that your toddler drew. The goal is to try to get rid of as many overly personal things as possible.
Define Rooms for the Fall Housing Market
Keep all rooms specific. Find ways to ensure that every space is defined to have one purpose. Bedrooms should be clearly bedrooms and kitchen spaces should be kitchens too. Will will help buyers make a clear decision about what every rooms' purpose should be.
This is also tied to the concept of giving them a blank canvas to design and envision exactly what they would do with the house. It would be a drawback if this is already done for them. Inspire the buyer to describe their potential vision for every defined space and make it their mission to imagine the changes they would like to see.
Exterior of Your House
Curb appeal, the exterior and the entrance of your home. Prune all hedges, lawns and trees. Keep driveways and walkways clear of any unnecessary leaves and dirt.
If possible, power wash your home's exterior to make the paint and outward appearance as clean as possible. This adds to the new home feeling you want all of your buyers to experience. Small positive changes can go a long way. Especially something as simple as buying new door mats or clearing the patio of any signs of use.
It is also super smart to take a look to determine if fall roof maintenance needs to occur, whether the boiler or heating system needs a refresh, as well as any other important steps that could hinder your home running at peak efficiency through the colder months.
Important Staging Considerations For the Fall Real Estate Market
Wall Decor
Opt for durable and colorful Metal Print wall arts. It's important to showcase subtle eclectic wall art. Context is everything. Opt for some easy magnet mounting Metal art that will do minimal damage to your listings wall.
Metal prints have the added benefit of easy reuse from listing to listing and perhaps your prospective buyer might want to keep the art you showcase. Be sure to sift through for pieces that are contextually relevant to your listing.
Art can also add a pop of color to your space to make it feel inspiring and vibrant; If you are confused then get educated on how to choose wall art for your home.
Fresh Paint
Your interior walls can always benefit from some fresh new colors. Wall paint can influence the mood and feeling of your home. Neutral tones are most recommended. Nothing too extreme. Be sure to add a few accent pieces that blend into your chosen coat of paint, such as pillows, wall art, blankets etc..
Know your market and what the ideal buyer is searching for, whether it is a luxurious uptown feeling or a more classy suburban charm.
Lighting
As the seasons' change, be aware of natural light in your listings. You'll want to keep your rooms light and open. Unravel the blinds and curtains. Let the fall sunshine seep into the living room.
Seasonal Scents
Fresh paint, good lighting and fine wall art is important. But, we can't forget the importance of good seasonal scents. During autumn, you'll want to find scents that create a sentimental home feeling. Cinnamon scented candles or simply baking cookies can create a natural atmosphere that can motivate buyers to make the final call. It's important to note that buyers can smell the difference between natural scents and artificial scents. Try to provide more natural scents.
Now that you know the main aspects of staging your home. It's time to be proactive and make the most of this upcoming fall season. While it might not be as exhilarating as the previous year. There will surely be some wins for all sellers as the buyers market is sure to deliver a new host of prospective buyers.
Families and investors alike are looking for that perfect home. And it's up to all of us sellers to deliver that home. Selling a home is synonymous with making dreams come true. Young couples are looking to settle and start a family. Young families are looking for a space to grow their tribe.
It is the duty of the seller to help them realize these goals. Take the extra steps to make your property appealing and you will undoubtedly see great offers rolling in this fall.
The Fall Housing Market Final Thoughts
This fall season will undoubtedly come with its fair share of wins and losses for buyers and sellers. It's important to note the shift from an aggressive and over-bidding buyers market last fall to a more slow-moving and meticulous buyers group this fall.
One thing is for certain…Sellers need to pay attention to the details of their listings and ensure that they provide enough value upfront with reasonable pricing.
Consider all 4 key staging elements, and happy selling!
if you found this article on the fall housing market helpful, please consider sharing it so other consumers can also benefit from the information provided.
Is The Fall Housing Market Right For You?