Fixer-Upper Guide: How to Renovate an Old House
Buying an older home can be a good investment, and remodeling it can be exciting when you imagine how fantastic it's going to look once you're done. However, it can also be challenging as older homes usually come with certain problems that would need to be fixed along the way. You need a little bravery, available funds, and a clear plan if you want to renovate an old house and get the most bang for your bucks!
And, if you're not aware of them, or if you choose to ignore them, it could cost you even more in the long run. With that in mind, here are a few tips to renovate an old house that should help you cover all the essentials.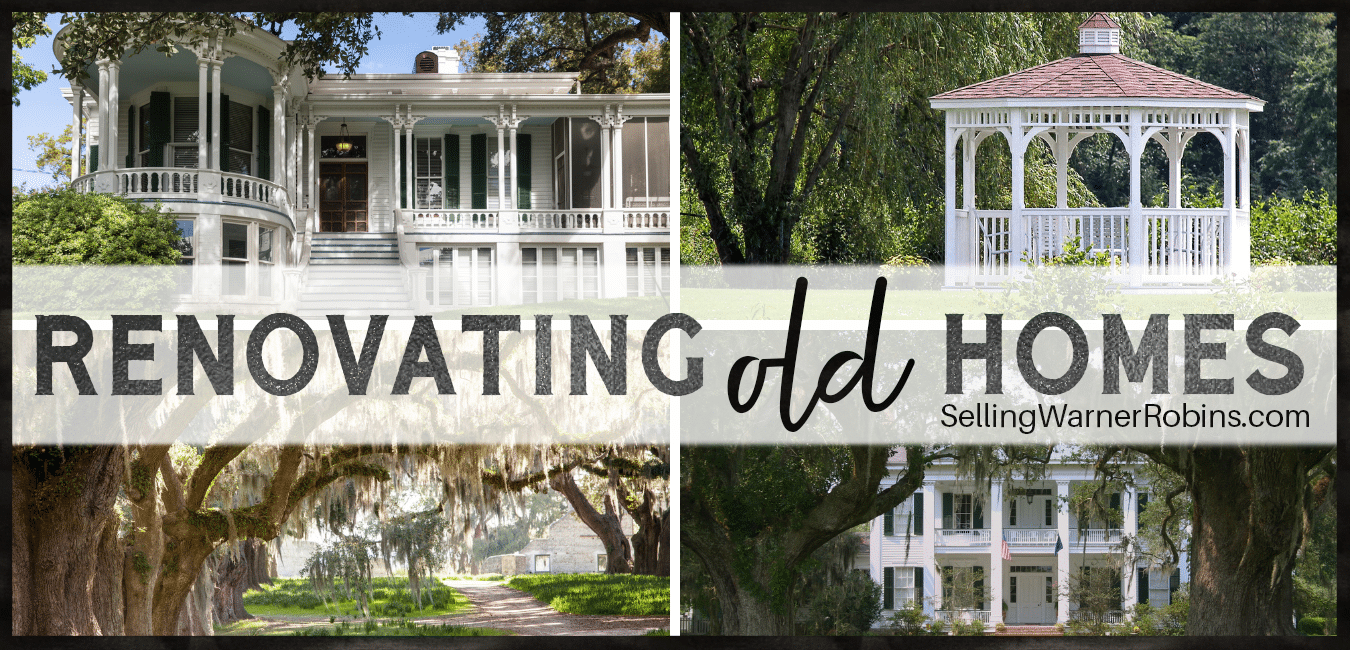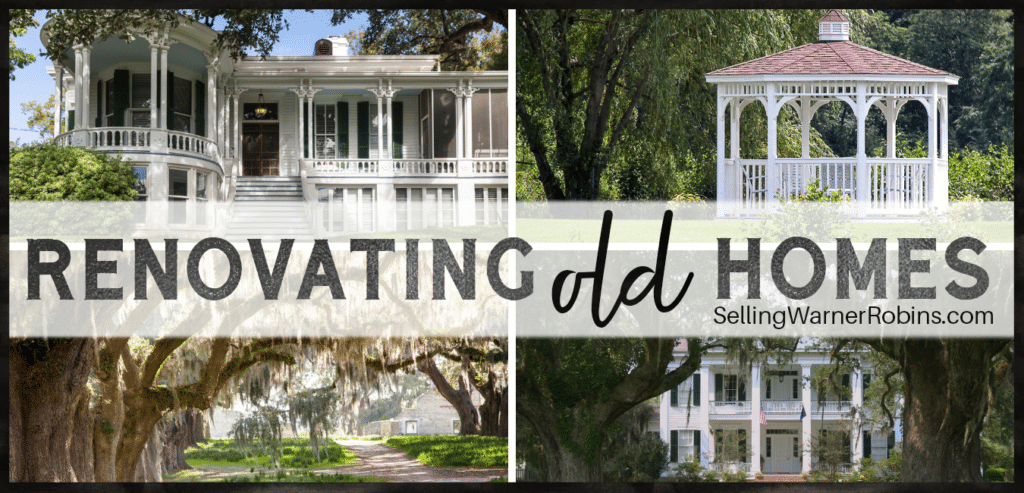 Replace the Windows
Replacing the windows is a great way to boost your curb appeal. However, besides the visual aspect, there is a practical reason as well – they may no longer be airtight, and there might be some water damage as well. So, when you decide on the new windows, don't hesitate to call in the professionals. After all, buying new windows is a big investment, and the last thing you need is to install them improperly or break them.
Another issue you should look into is adding new windows – if some of your rooms are improperly lit at the moment, adding some new sunlight might be just the thing they need. In order to do that, you need a new window or two in areas where there are no windows at the moment. This project can turn out to be one of the most important renovations you'll perform, so be sure to give it a thought before you start replacing windows left and right.
Be Aware of Hazards
In the past, people were not aware of the dangers of lead and asbestos, only the benefits. This is why they were often used – and you need to test your house for both. Lead paint can be very harmful if left undisturbed, and it can cause many health issues if you inhale or ingest the particles. So, be careful when testing your paint for lead. If the test comes back positive, call the experts to help you remove it.
The same goes for asbestos, but unlike lead, you cannot test for asbestos on your own. You'd need to hire the professionals in asbestos detection and removal – and make sure to do so if you suspect that there could be asbestos in your home.
Check for Termites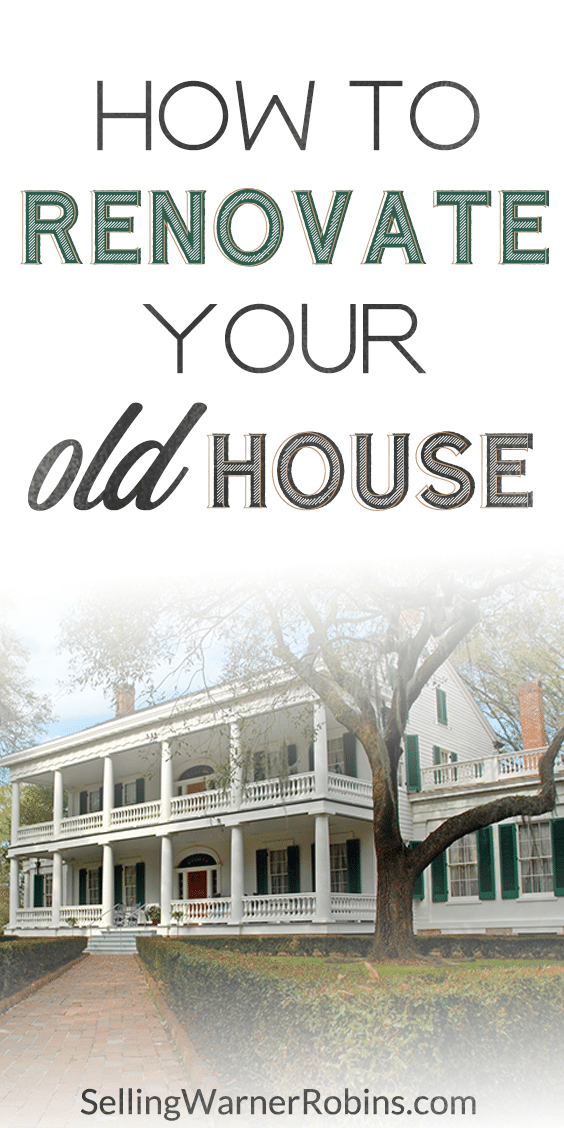 Another hazard you need to be aware of is termites. They may be small, but the damage they can cause is often huge if not prevented on time. And people usually don't notice anything until it's too late, which is why you need to be aware of this possibility from the start.
Therefore, look for signs of termites, like hollow-sounding timber, weak doors frames, termite droppings, etc. Unfortunately, again, the only solution includes calling the experts. The treatment can be a bit costly, though, which is why it's a good idea to check for termites before you decide to buy.
That is why it makes sense to purchase a termite bond for your home. Do you have one on your property?
Consider New Wiring and Plumbing
Depending on how old the house is, its wiring and plumbing might not be up to date. Old wiring can be a serious safety hazard. In some cases, like with the corroded wiring, for example, you might even need to call a professional electrician who can assess your home and come up with the best plan for updating it.
As for the plumbing, even though it might not be as serious of a problem as the wiring is, it's still something that would need to be fixed sooner or later. Old pipes can corrode, which can lead to blockages, which can then lead to burst pipes, leaks, floods, etc. So, if the home has galvanized pipes, think about replacing them with PVC or copper ones.
Build a Deck
This is another amazing project that comes with a number of benefits – from boosting the value of your home to providing you a new hangout spot you're going to love. That's why you should definitely consider adding a deck to your fixer-upper as soon as possible.
What's even better is that this is another project you can tackle on your own – as long as you have the right tools and basic knowledge of what you're supposed to be doing. Just get enough timber, a proper corded reciprocating saw, lots of nails, and you'll be done before you know it. Of course, make sure you get your measurements right and build a deck that's going to be big enough to accommodate your entire family and all your friends.
This is quickly going to turn into your most favorite spot in your entire home and provide hours and hours of outdoor fun, and that's something you can't put a price on!
Replace the Floors
One of the first things probably all new homeowners do when they purchase a fixer-upper is to check the floors and replace them. Most old homes come with the original flooring, and it's your mission to try to preserve it as much as you can. These floors are basically the history of your home and your connection to the previous generations of homeowners. However, that's sometimes simply impossible to do.
If your floors are crooked, damaged, or look awful, replacing them is a must. Depending on the size of your rooms and your layout, this might take anything from a couple of days to a few months, so be ready to invest quite a lot of time, energy, and patience into this project. You can explore other types of flooring – from laminate and vinyl to porcelain and tile – but make sure they go well with the rest of your home and don't stand out too much.
Renovate an Old House with a New Layout
Speaking of your layout, nobody says you have to stick with the special organization you've found when you first saw the house. On the contrary, this is one of those projects most people plan when purchasing a fixer-upper. What's more, they purchase fixer-uppers in order to be able to change their layout and get the organization they've always been looking for.
Creating a new layout isn't the hardest project in the world, but it's not the easiest either, and you need to be very careful when tearing down old walls and building new. You should definitely consult a team of professionals before you do that – your architect, your interior designer, your project manager, and your contractor, among others – and let them decide which walls are load-bearing and which aren't. Also, don't forget to call a building inspector who will check all your structural interventions and sign them off.
Update your Exterior
Here's another simple yet highly effective project that can go a really long way and bring several surprisingly cool benefits to your fixer-upper. First of all, updating your exterior will make your home look better than ever and take its curb appeal to a completely new level. In addition to that, it will make your home more energy-efficient and eco-friendly, effectively lowering your overall bills and expenses month after month.
Finally, this project will boost the value of your home and make it more secure than it's ever been, and that's something all new homeowners are looking for, especially when they're about to move into an older home. In the end, if you do it right and aren't afraid to spend a bit more money, renovating your facade will make your house look completely new, and nobody will be able to tell how old it really is.
Create More Space
Some fixer-uppers look amazing and don't need that many renovations at all, but they're just too small, which is why potential buyers don't take them into serious consideration. What's great, though, is that you can easily add more space to your home without having to invest too much time and money into that project.
You can either go out and turn a part of your exterior space into your interior – a sun-room, for instance, is one of the best and most sensible ideas you could explore – or go up and build another story.
However, you shouldn't do that before you consult professionals who can inspect your foundations and figure out if your fixer-upper is able to support another story. If you decide to choose that path, you'll need to make sure your addition looks just like your original space and agrees with it in every possible way.
Go Solar
Fixer-uppers are, by their definition, old structures that have been built several decades or even a full century ago. Due to that, fixer-uppers often have to be modernized and brought into the 21st century by their new owners.
One of the things you can do if you wish to modernize your fixer-upper is to introduce an element of solar energy into it. Things like solar panels, inverters, batteries, and mounting racks are now more available and affordable than ever, and the changes they can introduce into your life are huge.
That's why building a residential solar electric system is an idea that can make your home and your life much better than they are now, so look into it right now!
Do Some Old House Research
One of the reasons why people opt for older homes is because they want to maintain that antique and sophisticated appearance. However, one of the biggest challenges in terms of maintaining that appearance is finding the right period elements. Some of the materials or fittings may no longer be available.
This means that you might need to do some detective work in order to find the elements that would fit the style you're aiming for. So, take some time to go through antique stores, and do your research on the Internet as well.
Respect the Process
Purchasing a fixer-upper, renovating it, and turning it into a brand new structure you'll be able to spend your entire future is a much different process from buying a new home or building it. This process is long, exhausting, financially draining, and mentally challenging, and that's why it's not for everyone. But, if you ultimately decide to go through with it, you need to respect every step of the process instead of trying to skip them.
First, you need to define your budget and figure out how much money you can spend on a house and how much you'll have left for the renovations. Try not to spend more money than you've planned because you'll get into financial problems you won't be able to get away from for years. After that, define your preferred area and size of your new house.
Picking a tiny home in a neighborhood you hate is a recipe for disaster and a scenario you should definitely try to avoid. After doing that, you should check the neighborhood and the people who could potentially be living around you, making sure they're ready to endure months and months of your noisy renovations.
Finally, explore all the permits, licences, and documents you're going to need in this entire process. You can't renovate an older home and do all the things mentioned earlier – such as building new walls and upgrading the plumbing system, for example – without asking someone for permission, so do that before it's too late!
In the end, you need to get ready for setbacks and problems that are going to come your way during this long process. Anything from faulty equipment and lousy building materials to lazy contractors and unprofessional builders can set you back and push your deadline. What you need to do is start expecting these problems even before they come, prepare for them, and learn how to deal with them in the quickest and least painful way possible.
Final Tips to Renovate an Old House
As you can see, buying an old house can be much more complicated than it sounds. Even though the price of it alone can be very tempting, the price you'll need to pay for bringing it up to date can unpleasantly surprise you. Therefore, make sure to do your research so you know what to expect. After all, skimping on repairs is something you cannot do when it comes to your living space, so you should look for a home that is both well-maintained and visually appealing.
If you found this article on how to renovate an old house helpful, please share the article via social media so other consumers can also benefit from the information. Happy renovation!
Key Advice How to Renovate an Old House