Home Security Systems – Warner Robins GA
Whether you are considering buying a new home or already own one, one of the most important things you can do to protect it and those living inside, is to invest in a home security system.  It does not matter if you live in Warner Robins GA,  Philadelphia PA, or a Boulder CO neighborhood, crime happens everywhere and usually without warning.  Short of barring up all your windows and installing intricate laser beams, there is no way to 100% guarantee that your home will not fall victim to a crime.  Of course, the best way to prevent and be prepared for any such incident is to foresee all potential threats and try to avoid them.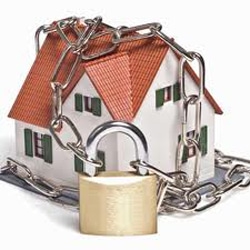 Hiring a professional company to design a security system specific to your needs, is the most effective way to safeguard your home.  Many people have the misconception that it is very costly to install a home security system through a professional company.  The truth is that it can be pricey if you have elaborate needs, but for most homes that only require a standard level of security, it is actually quite affordable.  If you consider the financial and emotional costs a break-in or home invasion generates, a monthly payment of about $40 is definitely worth it.
Companies like ADT, Guardian, and Front Point are some of the most well-known in the industry, although there are many fantastic local companies as well.  If you do choose to go with a local company, be sure to get references and use one that is trusted or is part of the BBB.  The services that home security companies offer vary a bit, but most include alarm systems, mobile control systems, video surveillance, carbon monoxide detection, fire and smoke detection, access control, medial alert systems, and monitoring services.
When you invest in your home's security you are not only investing in your family's well being, but you are actually adding to the value of your home.  With that being said, even the best security systems are worthless if they are not activated or are being used incorrectly.  This is why having a professional consult in regards to implementing your  personal security system and plan is very important.  Simple things like making sure your doors and windows are locked, and turning on security lights when you are away, will greatly affect the success of your system.  Likewise, potential threats to your home exist outside of your physical property, and extend to your car and personal items in public places.  For more information about protecting your home, we highly suggest getting in contact with a professional security company today!
Home Security Systems – Warner Robins GA