Tips on How to Invest in Real Estate With Little to No Money
There are many different ways in which you can invest your money, such as stocks and cryptocurrency. Unfortunately, such investments tend to be incredibly risky and costly. Is there any other cheap and easy way for you to invest your money? Have you considered buying real estate? If so, this article provides options on how to invest in real estate with little to no money.
Investing in real estate is one of the safest ways to invest your money. Does that sound like something that you would be interested in? If so, keep reading!
In this article, you will find a list of ways to invest in real estate with little to no money, including seller financing, lease options, looking for hard money lenders, microloans, REITs, and seasonal rentals. Check it out!
Seller Financing
Seller financing is one of the oldest and most popular methods of buying real estate. This method involves borrowing money from the seller of the property that you want to buy. In other words, it requires you to sign a mortgage with the seller, and the seller is the one who ends up handling the mortgage process, not a bank.
Many sellers are happy to finance their properties, particularly if you have a great credit score and are buying the property for cash. If you decide to buy real estate this way, you will need to agree on a price for the property with the seller. Next, you will need to keep on sending the seller monthly payments until you pay off the entire mortgage.
This type of investment is great if you are on a tight budget. Unfortunately, not every seller will agree to such an arrangement, but you can always talk to them about it and see whether they are willing to think about accepting your offer.
On the other hand, if you are the seller, it can make it easier for you to sell your property whenever the real estate market is down and credit is tight. In addition to that, you can expect to get a premium for offering to finance your property, which means that you are more likely to get your asking price in a buyer's market.
Sadly, financing your property does not come without risks. For instance, if the buyer suddenly stops paying, you will need to deal with high legal fees in order to get your hands on your money.
REITs
REITs are real estate investment funds, and they are a special type of investment that consists of multiple real estate holdings. These can be used to invest in just about any kind of real estate, ranging from shopping centers and apartment buildings to office buildings.
REITs are designed to allow small investors who do not have a lot of capital to invest in real estate without forcing these people to buy an entire building. Because of that, they are ideal for individual investors who do not have billions of dollars lying around but want to invest their money in something that is both profitable and safe.
In general, it is a great way to invest in real estate. For starters, as the lawyers from Probate Advance suggest, you will not have to worry about paying the corporate tax. In order to be classified as a real estate investment fund, a company needs to meet really stringent requirements. What are these requirements?
First, the company has to invest more than three-fourths of its assets in real estate. Second, it needs to pay more than ninety percent of its taxable income to its shareholders. If the company meets these requirements, it gets a big tax advantage and pays zero corporate tax, increasing your profits significantly.
The other benefit of investing in REITs is liquidity. While buying and selling real estate can take years, REITs can be bought and sold with a click of a button. If you ever find yourself in need of a large sum of money, you will be able to free up your cash in a matter of seconds.
Unfortunately, REITs do have their fair share of disadvantages. First of all, their prices fluctuate quite a bit. Because of that, they are a long-term investment. If you put your money into a REIT, it would be best if you did not take that money out for the next five years.
Other than that, most individual REITs are not that diversified. Instead, they focus on a specific type of property, and each type of property has its own risks and drawbacks. For example, hotel REITs tend to do poorly during times of economic weakness. If you choose to invest in REITs, you should keep that in mind and invest in a few different ones with different levels of economic sensitivity.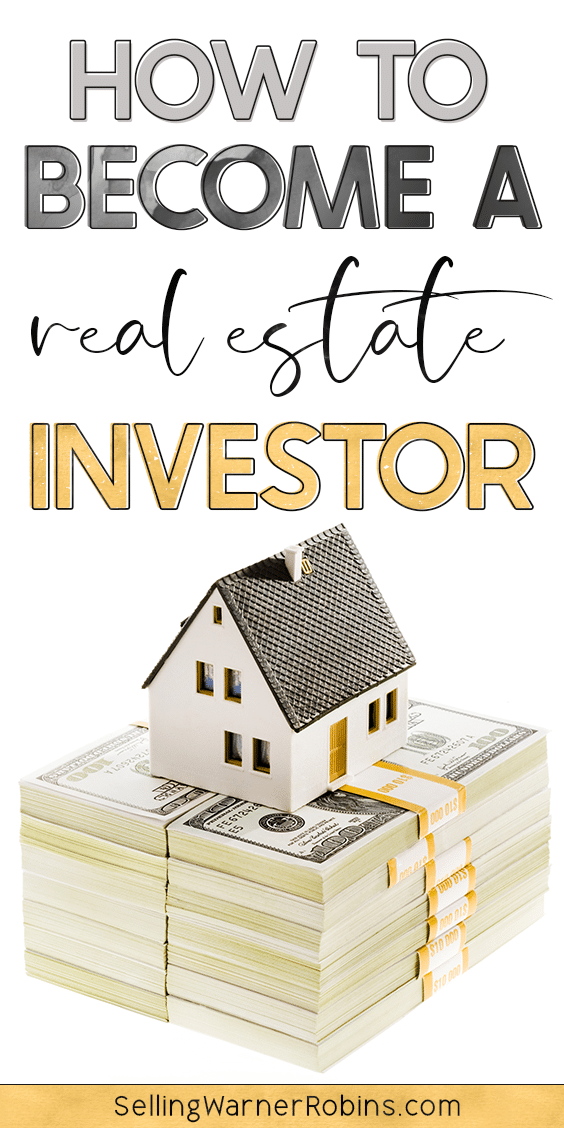 Lease Options
Lease options are a great way of investing in real estate with little to no money. It is an agreement between the buyer and the seller in which the buyer rents out a property and gets to buy it during the rental period for a predetermined price.
Before that happens, the buyer will have to pay the agreed monthly rent and an additional sum of money that will go to the downpayment for purchasing the property for a specified period of time.
Buying real estate this way has a number of advantages. Most importantly, it will allow you to buy property for as much money as it is worth today. If the prices of real estate rise in the following years, you will not have to worry about it, as the price that you have agreed to pay will not change.
On top of that, if you really like a house and the neighborhood that it is in, the lease option will allow you to take that property off the market. That way, you get to save enough money to buy the house, and you can sleep easy knowing that your option to purchase the property stops everyone else from buying it.
You will need to exercise your option to purchase the property in the specified time period, though. In case you decide not to buy the property, you will lose your rights to it, as well as the rent money and the downpayment money that you have already paid.
On the other hand, if you are the seller in this equation, signing such an agreement means that you lose the right to sell that property to someone else. This might end up being quite inconvenient.
For instance, if a different person comes along and offers to buy the property for much more money than your current tenants are willing to pay, you will not be legally allowed to sell your property to that person.
Hard Money Lenders
You can invest your money in real estate by using hard money loans. Hard money lenders are investors who lend money to people who either do not own a lot of funds or do not have a high credit score. In such a transaction, real estate is the collateral. If the lender does not manage to pay off the loan, the buyer can still make a profit by collecting the collateral.
In other words, it is a great way for the buyer to get a loan if they do not meet the requirements of traditional lenders. In addition to that, they are known for having quick turnaround times and allow buyers to get their hands on the money they need within forty-eight hours of approval.
Such an agreement allows the lenders to make a big profit. These types of loans range from $50,000 to $5,000,000 with large down payments and high interest rates. This means that the lenders can benefit from this type of investment quite a bit, as they receive a really high interest rate.
Unfortunately, hard money loans tend to be very disadvantageous to the buyers. They need to pay off their debt quickly, and the high interest rates are definitely not helping. On the other hand, it can be a great option for investors who want to purchase real estate really quickly and make a quick buck.
Microloans
Microloans are one of the riskier ways to invest in real estate. In general, they are about offering loans to people from Third World countries, where traditional financing is not an option. These people then use that money to start their own small businesses.
However, there is no reason why you would not be able to use that money to make an investment! In fact, it is an option that is often used by people who are interested in buying smaller properties. If that sounds like something that you would be interested in, you should definitely look for a lender online!
Once you get the money, you can buy a small house and rent it out, which will give you the money you need to pay off your microloan. While such loans do have a few downsides, such as shorter loan terms and higher rates of interest, you can end up making a profit if you sell your property for much more money than you bought it for.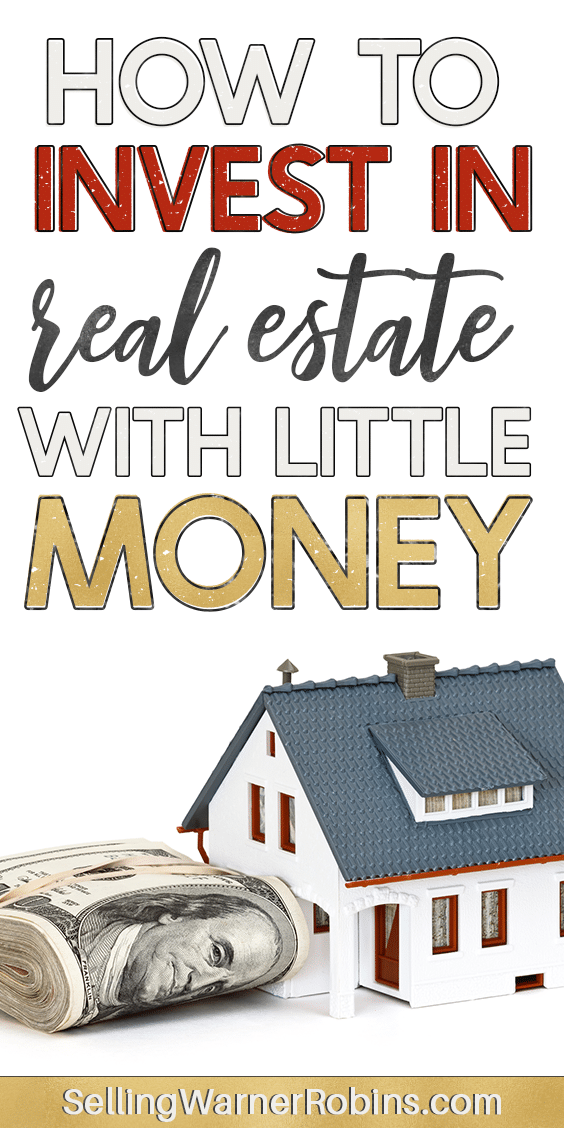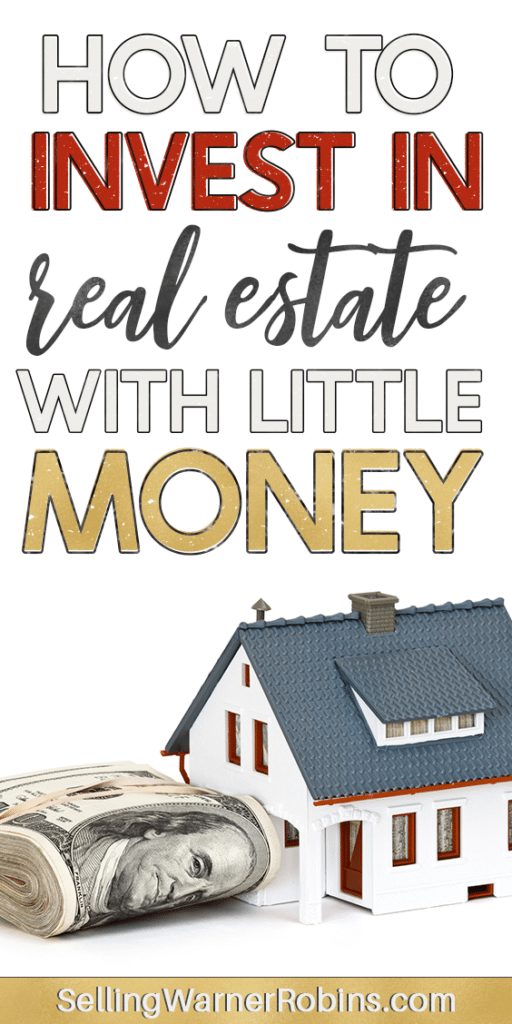 Seasonal Rentals
The last option on our list is seasonal rentals. It is a great option for people who own properties close to popular tourist destinations and want to earn a lot of money quickly. In order to earn money that way, you just need to rent out a part of your property to tourists. It could be a room or a part of your house.
Once you have figured out which part of your property you want to rent out, transform it into the ideal tourist accommodation! That includes taking your stuff out of there, installing locks on the doors, and dusting off the furniture.
Next, you should take a few pictures of the space that you will be renting out. Keep in mind that these pictures should be appealing and not blurry. If you have no idea how to go about taking such pictures, hire a professional photographer to do it for you. It might cost you, but you will be able to keep on using these photos for many years to come.
Lastly, post an advertisement online. The advertisement should contain the pictures that you have taken earlier and a clear and easy-to-read description of what you are renting out. Ideally, it should be free of typos, slang, and emojis, as they might make you appear unprofessional.
In addition to that, you should describe the location of your house. Try to make it as appealing as possible by mentioning the nearby supermarkets, bus stops, train stations, and tourist attractions. This will make the potential renters feel like the house is in a convenient spot, making these people more likely to get in touch with you.
Lastly, wait for willing tourists to start calling you! In order to keep track of the people who will be staying at your house, you might want to keep a journal with their names and phone numbers.
The upside of this method is the fact that you can make money really quickly, particularly if your house is located close to popular tourist attractions. On the other hand, you will need to clean up after each guest and ensure that they have not stolen or damaged anything in the house, which might end up being a pain in the neck.
Final Thoughts
To sum up, investing in real estate with little to no money is definitely possible, but it does take time and effort. If you plan everything out and do your research, you should be able to reap the rewards of your efforts in no time!
The first thing that you need to do is come up with a game plan. You want to choose a specific area in which you want to invest and then start looking for investment opportunities within that area.
In order to do it quickly, you should consider networking with local real estate investors. That way, you will get a feel for what is currently going on within the real estate market in your chosen area. On top of that, you will be able to pick up valuable tips and tricks from established investors.
Once you have done that, you will be ready to start hunting down promising properties and making investments. If you happen not to have enough money to buy your chosen property, you can always use a microloan and a lease option. Good luck!
If you found this article on how to invest in real estate with little to no money down helpful, please share the article so more consumers can benefit from the information.
Tips to Invest in Real Estate