How Do You Transfer a Mortgage to Your Spouse?
If you have ever tried to transfer a mortgage to your spouse you know the process can be cumbersome. It is often a major life event that can involve substantial amounts of money, so it is critical that it is done right. One seemingly minor overlooked detail can lead to unfortunate surprises down the line, so do not cut any corners. Speak to a lawyer or other financial professional before you proceed, and make sure that both spouses are 100 percent clear on the terms before signing any paperwork.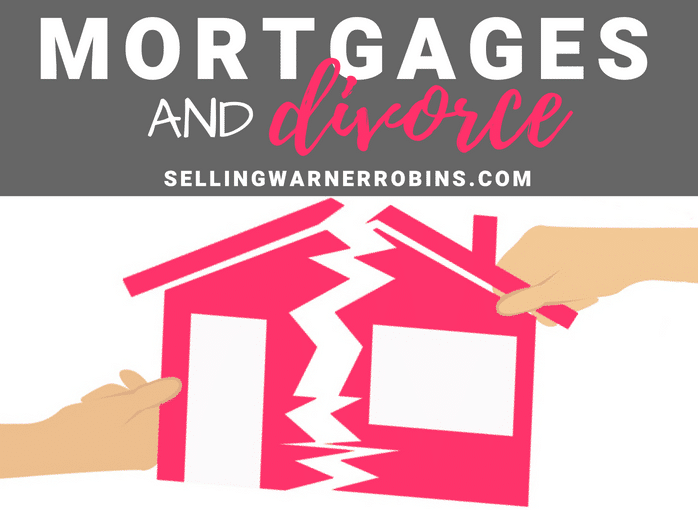 ---
Why Would You Transfer a Mortgage to Your Spouse?
The most common reason why spouses would exchange ownership of a mortgage is due to a divorce. The home tends to be a couple's biggest single asset, so splitting it can be a long and difficult journey. You and your ex-spouse are going to need to figure out how to proceed by asking yourselves some basic questions about what the future holds for the home. Ensure you discuss your options with your listing agent too. Here are some of your options:
Sell the house and split the proceeds
One spouse keeps the house and refinances the mortgage
One spouse transfers the mortgage directly to the other in exchange for other assets
One spouse keeps the house and buys out the other
If the couple is able to agree on a divorce lien, one person will keep the physical property and the other person exchanges their equity share for the mortgage note, which is a valuable asset that can be held during the payoff or sold for cash to mortgage note buyers (more on this later).
Having one spouse keep the house makes sense when one of the involved parties is more tied to the home than the other. For example, if the husband is leaving the wife, and the wife is maintaining custody of the children, it may make more sense for the wife to keep the home so that the children do not have their lives uprooted by the divorce.
Divorce often includes bitter feelings and resentment, so transferring the mortgage can reduce future strife by eliminating the middleman between homeowner and lender. For instance, if the husband's name is on the mortgage, and both parties come to an agreement, the husband may transfer the mortgage over to the wife so that the wife can continue living in the household without having to contact the husband every time a payment needs to be made.
Other Reasons to Transfer a Mortgage
Divorce is the most common reason to transfer a mortgage, but it is not the only one. For instance, if a husband and wife want to refinance their home to decrease monthly payments, it may make sense to transfer the mortgage over to the spouse with the better credit history in order to qualify for a lower rate. In rarer occurrences, a spouse may transfer the mortgage to the other spouse for personal reasons, such as to settle an outstanding debt or as a gift. As always, check with a real estate attorney before making any firm decisions on mortgage transfers.
Mortgage Transfer Process
Regardless of the reason for the transfer, the process is one and the same. Follow the steps below to get things started, moving, and completed.
Step 1: Seek Lender Approval
As you might expect, your mortgage lender is going to need to be confident in the spouse's ability to maintain payments. The spouse receiving the mortgage note must meet the lender's criteria for credit score, money saved, monthly income, current debt, and so on. You or your representative will need to submit an application for the other spouse to determine whether or not the transfer is going to be possible in the first place. Your lender will be able to provide you with the application and any special instructions or requirements.
Step 2: Gather Additional Verification
After submitting the application, the lender may ask for additional information such as pay stubs, bank statements, investment statements, tax papers, or anything else that helps to prove financial viability. Failing to provide this information can make an already lengthy process even more tedious, so start gathering this information as soon as possible. It is better to have it available as soon as the lender requests it, rather making them wait while you hunt down critical paperwork.
Step 3: Request a Transfer

Assuming your spouse's application has been approved, your next step will be to formally request a transfer. You will need to ask the lender to underwrite the loan under your spouse. During the underwriting phase, your lender should provide you with a good faith estimate to inform you about any additional closing costs that you will incur at the end of the process. At this time, do not be surprised if the lender requests that you have the house appraised and inspected so that everyone involved is on the same page.
Step 4: Close the Deal
Finally, go through all of the paperwork with a trusted lawyer, and sign each sheet to finish the process. At this time you will also be required to pay any closing costs associated with the transaction. After signing the paperwork, the mortgage is officially transferred to your spouse.
Is Transferring the Mortgage Note the Best Option?
Transferring the mortgage note tends to be the best course of action when one party wants to be fully absolved of responsibility. For example, if a wife is leaving a husband, she may wish to transfer the mortgage currently in her name over to him so that her credit is not damaged by her ex-husband's failure to make his payments on time. The wife may also have a difficulty securing a mortgage for a new home if her name is already on an existing mortgage elsewhere.
A Divorce Lien Can Be an Easier Compromise
It's difficult to determine the best course of action without examining the couple's specific case, but many divorcees have had positive experiences using a divorce lien. This process does require both parties to agree to the terms, so it doesn't always work for all divorcing couples.
What Is a Divorce Lien?
Essentially, a divorce lien is when one party gives up their share of equity in exchange for a mortgage note that promises future payments from the other spouse. In some cases, this can be an appealing prospect because the exiting spouse may want to sell the mortgage note to mortgage note buyers for immediate cash in one lump sum, rather than collecting their share in smaller increments over time. This can drastically reduce the financial burden that is commonly associated with lawyer fees, court costs, relocation, child support, and other expenses.
Consult Your Attorney for Advice on Transferring Mortgages
Even if you feel confident in your decision to transfer your mortgage to a spouse, take some time to speak to a reputable attorney before you proceed. Although you probably want to get this difficult part of your life over with, rushing into major financial decisions is the biggest mistake you can make.
In this type of high-stakes situation, every minuscule detail matters and you may be surprised by other options that could end up working more in your favor. If you do decide to transfer your mortgage, start gathering critical information and real estate documents now so that you can make the process quicker and easier for yourself, your spouse, and your lender. Try not to let emotions cloud your judgment, and make sure to seek advice from multiple sources so that you can make informed decisions every step of the way.
More Mortgage Transfer Tips
Online Divorce Tools from DivorceSource
Tax Planning for Divorce by Kiplinger
If you found this article on "How to Transfer a Mortgage to Your Spouse" helpful, please socially share it so others can benefit from the information.
Tips on How to Transfer a Mortgage to Your Spouse