Lawn Sprinkler Systems 101: A Quickstart Guide for Homeowners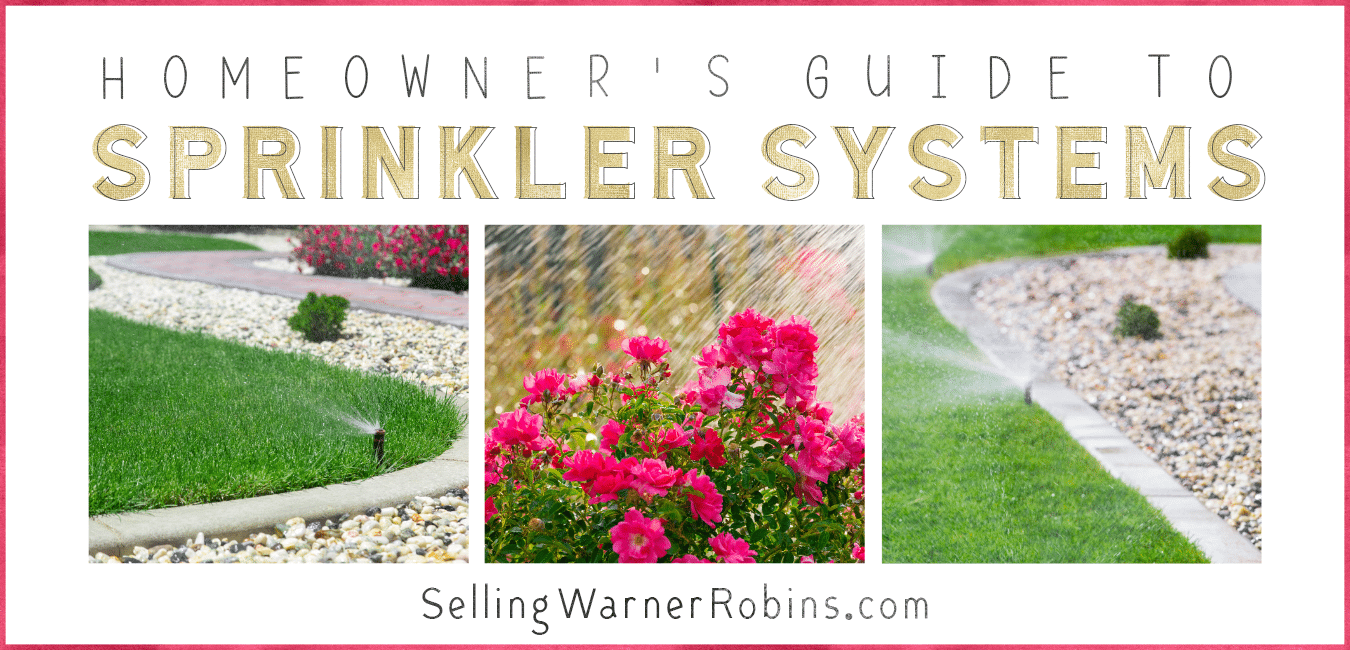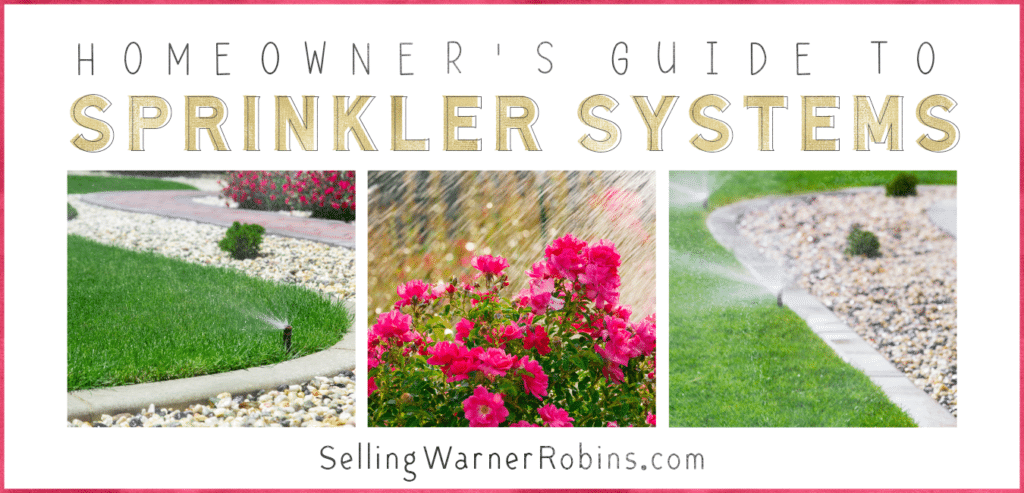 Obtaining a beautiful lawn takes work. If you have an effective irrigation solution, you are off to a good start but there are many other factors that play into having the yard of your dreams such as grading your yard and choosing the right grasses/shrubs to create a relaxing space. Check out all the details in this lawn sprinkler system primer to jumpstart your efforts and get your property ready for the growing season.
Having a sprinkler system will help keep your lawn healthy while conserving water. But do you really need it? How much should it cost you? And can you build a low-cost yet effective lawn sprinkler system yourself?
In this guide, we provide the basics of lawn irrigation systems and how you can install one in your home without breaking the bank!
What to Consider When Building a Lawn Irrigation System
Do you need a lawn irrigation system? 
Before anything else, assess if you need a sprinkler system for your lawn. For instance, you may only have a small yard that won't need a team of professional installers.
On the other hand, a large plot of land may require more hands and expertise to build an efficient lawn irrigation system.
How much are you willing to spend on an irrigation system? 
Of course, going the DIY route will cost you less upfront. But in some cases, this can cost you more in the long run, especially if you don't possess the necessary skills and expertise for the job. For example, a wrong estimation may require you to redo your work, costing you extra money and time in the end.
But for a small lawn, most handypersons can handle it by following the right instructions.
Should you DIY or hire a pro?
So the question is: should you hire a professional or do it yourself?
There are pros and cons to each. You can go with the former if the hefty cost is within your budget. However, hiring a professional is ideal for those who don't have the time and skills to build an irrigation system from scratch.
Time is gold. And time lost DIY-ing your lawn system can be spent on running your business or working your full-time job. So you need to consider whether you will be wasting precious time and resources if you build your irrigation system yourself.
Otherwise, you can DIY your irrigation system and enjoy the flexibility of building your setup. This option is suitable for those who have a lot of time to spare and don't find it a need to spend too much with a sprinkler system installation.
You might need some extra pairs of hands to carry out the job, depending on the size of your area.
What's your irrigation zone?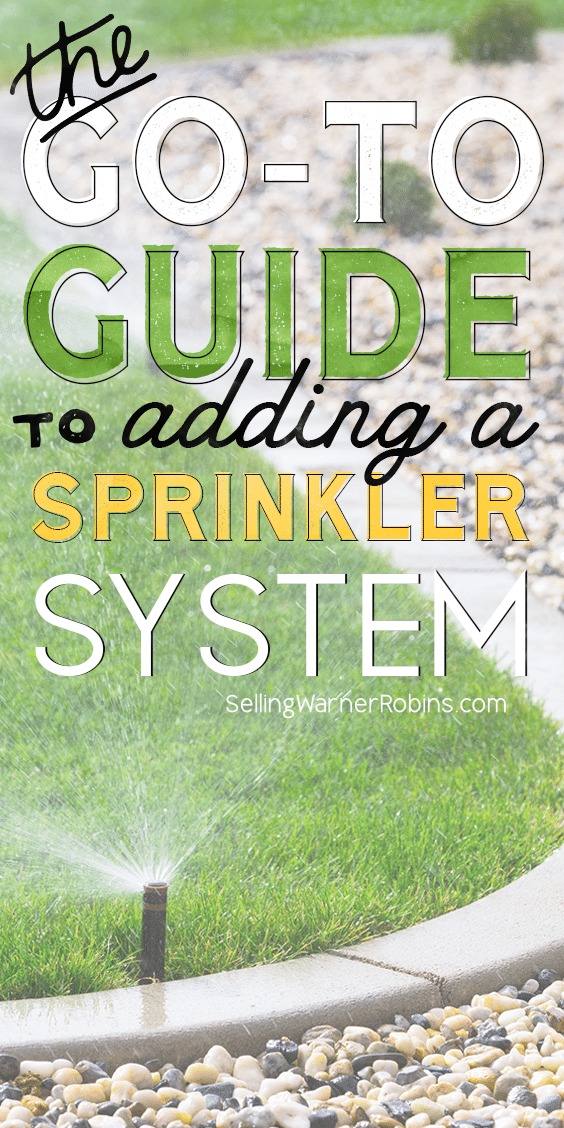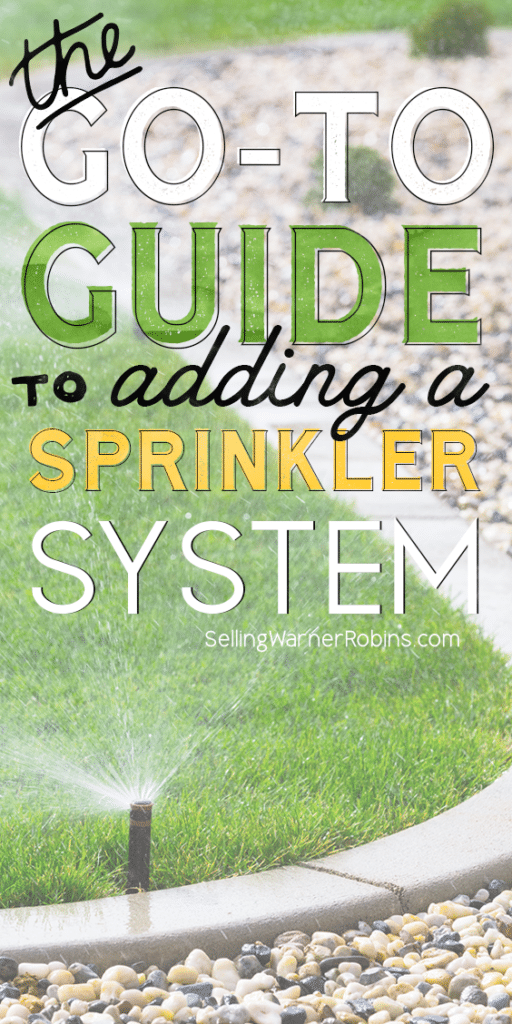 Before identifying the right irrigation system to install, divide your lawn into different zones.
Every part of your lawn will have different watering requirements, depending on how much water the greenery needs and what time of the day it absorbs the most water.
These zones include the following:
Landscaping zones — These need high-rise sprinkler heads to water both the shrubs and the ground.
Lawn zones — Pop-up sprinkler heads are ideal for lawn zones, as they cover just the right radius and cover a wider area of grass.
Vegetable and flower zones — These need tiny spray heads or bubblers instead of the regular lawn sprinkler heads. Otherwise, the high pressure will knock off petals and bruise the vegetation.
If your lawn consists of different irrigation zones, make sure to use the right sprinklers for each zone.
To streamline the system, you can install an automatic timer that will control the water flow throughout.
There are even sensors that will track rain and humidity to prevent the system from unnecessarily watering each zone.
Different Types of Lawn Irrigation Systems
An underground sprinkler system can be a pain to install yourself. Plus, it can cost you big-time. These are why many homeowners try to find other, more affordable alternatives that do the same job. Check out these four different irrigation systems you can consider for your lawn:
Drip Irrigation 
This type of setup is popular when watering plants and crops. It usually works well when installed along the border of a garden.
Drip irrigation is a type of watering solution that allows little water to drip out at a time. Many plants and crops thrive with this irrigation method. Plus, a drip irrigation system is easy to DIY.
The downside is that it won't work as effectively for lawns, especially for larger areas. This is why it's best to examine your area first before installing an irrigation system.
Manual Sprinkler System 
While an underground sprinkler system can deliver water closer to the roots, traditional sprinklers can do a pretty good job too. Sprinklers provide lawns with enough water to keep the grass healthy. If you space them well enough, you'll be able to water your entire property efficiently.
With manual sprinklers, you'll be able to quickly turn on the tap when you need to water your plants. They also come in different patterns, whether vertical or oscillating. The best thing? Installing it won't break your bank.
But it's important to note that these sprinklers might not deliver water up to the roots, which is a downside for homeowners growing crops.
DIY Underground Sprinkler 
Hiring a pro to install an underground sprinkler system can be costly, but those who are up for the challenge can consider building their own. It might have a steep learning curve, so you must have enough handyman knowledge to make the job a lot easier. Otherwise, you can go back and forth and shell out more money in the long run.
Underground sprinkler systems are perfect for crops and massive gardens since they're able to get to the roots and nourish your plants better.
Now that you know the different types of irrigation systems, it's time to get to work! Here's what you'll need to build a low-cost DIY sprinkler system from scratch.
Must-Have Sprinkler System Components
Sprinkler systems may differ in size and design, but they usually are made of the following essential components:
PVC Pipes
PVC pipes make up the most common underground sprinklers. PVC fittings will aid you in all the curves and bending you need to set the pipes of your sprinklers in the right direction. However, expect that there will be wrong cuts when installing the pipes, and keep a few extra pieces of these materials.
Sprinkler Head
Next would be the sprinkler head, which is responsible for dispersing the water on your landscape. Again, keep in mind the size of the area and the direction of water you will be spraying before you decide what kind of head you will need.
Valves
Valves play an important role in controlling the flow of water in the system. They're usually installed with a valve box for protection, and at the same time, to allow users to access them without a problem.
Backflow Preventer
Installing a backflow prevention device is crucial in an irrigation system, especially when using tap water to water your plants. Backflow can cause water pollution and contamination, which can harm the entire household. Installing a backflow preventer is a great way to make sure this doesn't happen.
Sprinkler Timer
Lastly, you will want to install a timer on your sprinkler system to make the work more efficient. This also helps you avoid wasting water and making unnecessary puddles on your lawn. Select the best timer and controller customized to your lawn needs.
Getting Started with Your Sprinkler System
Plan Your Irrigation System
Starting with a good plan will make implementation more manageable and more successful. The blueprint of your irrigation system should contain the irrigation zones. Mark the places where you'll install your sprinklers, and check with the location of the supply lines underground. Carefully plan the location of your sensors if you're using them.
The plan of your irrigation system must come hand-in-hand with knowing your local building codes. Drop by your local planning commission to see if you need a permit and a licensed plumber when installing your irrigation system. Depending on the natural climate of your area, there may be a recommended depth for your trenches.
Draw Up Irrigation Plan 
Before anything else, start drafting out the irrigation plan.
Prepare a tape measure, pencil, and graph paper. You will need to scale down and draw your property according to its length and width. A good start is to use one inch to equal five feet.
Don't forget to include all landscapes and barriers, such as your kid's playground and driveway. Making sure you include the total topography of your property on your paper will be an excellent way to anticipate any problems.
Determine the Flow of Water
There are several methods to determine the flow of water for your irrigation system. And the process will largely depend on the volume of water you will need for your area. However, for efficiency, it will help if you measure how much water your crop uses and absorbs from your sprinklers' output.
Velocity area or constricted flow is one way to measure the water flow of your irrigation system. You can also opt for direct measurement methods, such as using a stopwatch to see how long it takes to fill up a volume. This is usually good for areas in your plan where there's only a tiny water flow rate.
These measurements may be too technical for some, so getting help and advice from your local plumber is a great option.
Choose a Sprinkler Head Type
Your sprinkler head should be customized to the amount of water your area needs. There are two broad types of sprinkler heads based on how they disperse water: the rotor and spray.
The rotor type rotates streams of water on the area through circles or in a back and forth motion. On the other hand, spray sprinkler heads release water in a fan-shaped pattern. Knowing how sprinkler heads work in relation to crop placement in your area should help you determine which head type to choose.
Start the Installation
Here's a quick rundown on the steps of installing your DIY lawn sprinkler system.
Draft your plan in graph paper, and scale your lot by its length and width. Include in your different calculation obstructions, landscapes, and hardscapes. You can use flags to mark areas where you will place your sprinklers and sensors.
Determine how you will access your water supply for your irrigation system. You will need to check your local planning department on the most effective way to tap into the water service line. In line with this, also check the local building codes that exist in your area.
Gather the materials you will need for your irrigation system. Make sure to check our must-have sprinkler system components above.
Start digging a trench. You can rent a vibratory plow to hasten up this part of the installation. The ideal depth is about 6 to 8 inches with 45-degree angle slopes on its sides.
Install the valve manifold afterward. Dig another hole larger than the valve manifold box, place the box on the ground, and start attaching one end of the valve manifold assembly to the main water line. Make sure to tighten the clamps afterward to secure the connection and avoid leakage.
Connect a PVC pipe (about 3 to 4 inches) at the open end of the valve manifold and continue laying the pipe along the main trench. Go back to the irrigation plan in your paper and attach risers at the location of your sprinklers. You can use 90-degree connectors for this. Also, be sure to use quality adhesive when gluing the sections altogether.
Attach the sprinkler heads of your choice and level them with the soil. Be sure to flush water through the system to remove any debris before you attach the heads.
Lastly, install the controller and set the duration and frequency of spraying water. Then, double-check the connection with the main water service line to see if the system is working.
Start Putting in the Work 
Having your irrigation system installed at home reaps many other benefits on top of having a lovely yard. The cost outweighs the savings you will have in the long run, and it doesn't require a tremendous amount of checking and maintenance.
Once you've mapped out your plan and gathered all the essential materials, the installation will be the next step.
If you found this article on lawn sprinkler systems helpful, please share the article so more consumers can benefit from the information provided.
Sprinkler System Primer