How to Qualify for a VA Home Loan

Qualifying for a VA Home Loan can be a scary experience, especially if you have a low credit score or negative marks on your credit report that include bankruptcy or foreclosures.  However, VA loans are not based solely on your credit score, as there are some additional criteria that must be met in some cases.  The VA loan program is a benefit that is afforded to certain previous and current members of the U.S. Armed Forces.  VA Home Loan Qualifications will vary depending on length and type of service.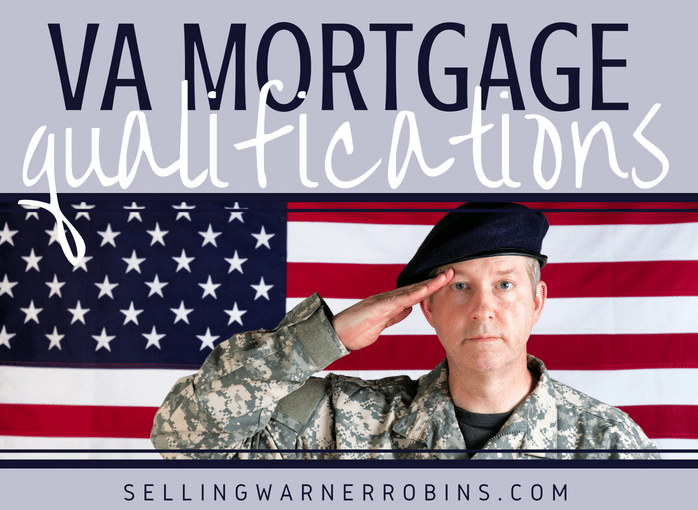 Bad Credit and VA Loans
Qualifying for a VA Home Loan may have some additional limited restrictions to those veterans with bad credit, but these restrictions are far less difficult to overcome than for those individuals applying for a conventional loan.  For example, as long as you have not defaulted on a loan in the previous 12 months, you should be considered eligible.  You can even have filed for bankruptcy as long as it was not within the past two years.  VA Home Loan Qualifications will also require you to prove that you have gainful employment and a steady income.
If you have bad credit, then you may be further restricted for using the loan only for purchasing only personal residences that are located within the United States or within its outlying territories.  There are many different choices allowed for the type of homes that you want to purchase.  VA loans can be used to a buy single-family home, townhouse, duplex, condo, a prefabricated home with a permanent foundation, or even for financing new construction.

Is the Process for Qualifying for a VA Home Loan Difficult?
Just as with any type of mortgage request, there may be significant amounts of paperwork involved.  In this regard, the VA loan is no more difficult than applying for a standard bank loan.  However, the VA Home Loan Qualifications are very often much easier to meet than for those of a conventional home loan.  VA loans can offer the benefits of no down payment, 100% home financing, very competitive and lower interest rates, requirements for sellers to pay the closing costs, and even the promise of no penalties for early repayment of the loan.
What is the Process for Qualifying for a VA Home Loan? 
Because of the recent housing crash in 2008, many people are fearful of even discussing what it takes to get a VA loan, when in actuality most previous military personnel can easily qualify.  The VA Home Loan Qualifications will generally be based upon the amount of time that you were in service and whether you are on active duty or reserve status.
Current members of the reserve services can even qualify for a VA loan as long as they have met the minimum requirement of six years of service.  Surviving spouses of deceased veterans who died in the line of duty or as a result of an injury received in line of duty are usually also eligible for a VA loan, as long as they have not remarried.  In some cases, remarried spouses older than 57 years of age as of December 16, 2003 may still find qualifying for a VA Home Loan as easy as filling out the paperwork.
Before you rule yourself out, contact a local real estate agent who is well versed in working with the military.  As an Air Force spouse (retired), I am uniquely qualified to assist with all of your real estate needs.
If you found this information on qualifying for a VA Home Loan helpful, please consider sharing the information so more VA eligible consumers can find the information.
Qualifying for a VA Home Loan