How Renovating Your Basement Increases Its Value
If you are thinking of renovating your basement or are already in the process of making the magic happen, you know that home improvements are not only a huge investment of money but also time. As you plan your project, consult renovation experts for advice and tips, and determine how it all fits into your overall vision for your property.
A smart tip is to ask yourself how long you plan to stay in your home or if you are looking to sell as soon as possible, as this can alter how you should go about your home renovations. You may be wondering whether the renovations are worth the cost in the end.
Does renovating your basement increase its value? The short answer: in most cases, yes. Here's how…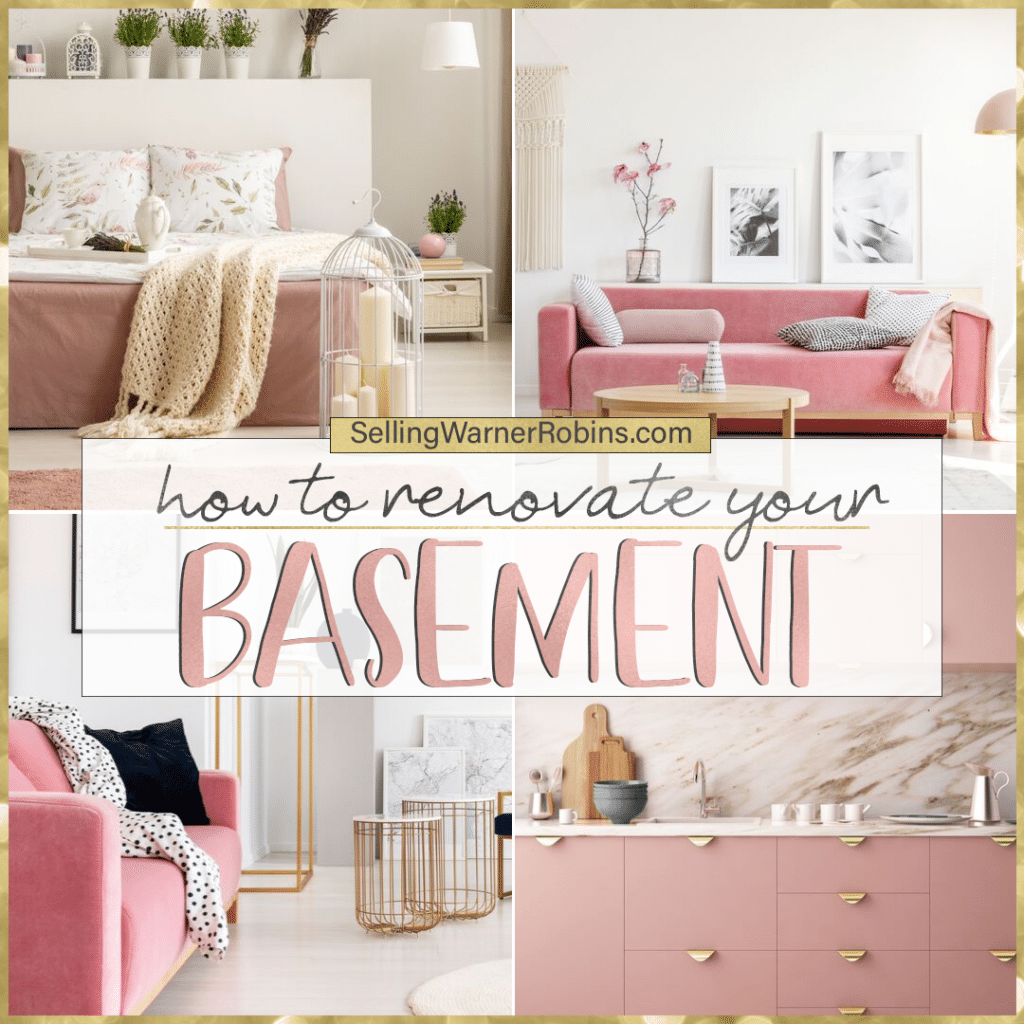 Basement Upgrades That Boost Property Value
Like with many renovations, you will be in a better position to install upgrades that will successfully boost your property's value if you go into your renovations with a plan.
Also, you will fare better in the long run if you take your time with your renovations so that you can work your way through the process bit by bit and take note of any complications along the way.
You should probably ask yourself: how long do you plan to live in your house? Are you planning on selling, or are the renovations for you and your family?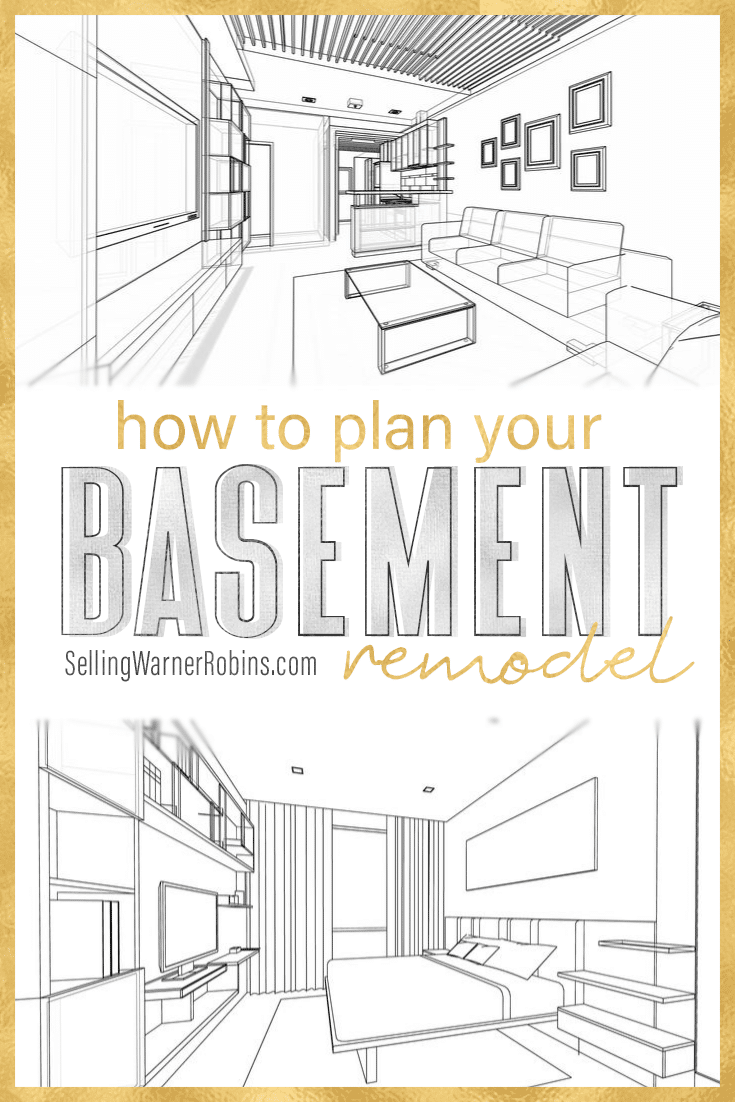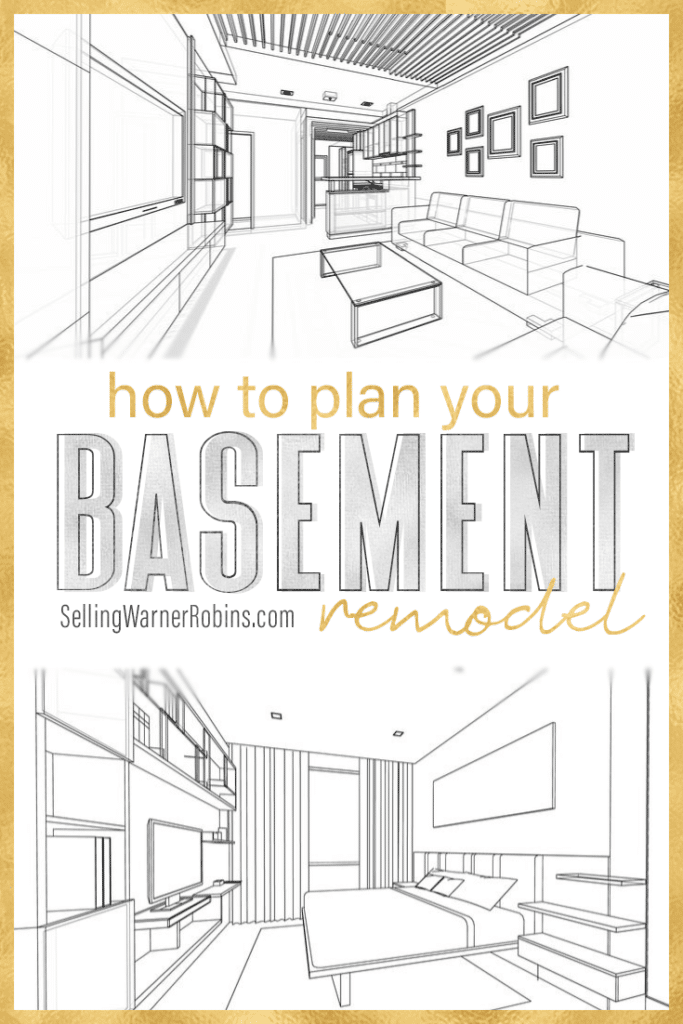 Here are a few tips you should take note of before jumping head-first into your basement renovation project.
Be organized
This probably goes without saying. Before you start tearing down or installing, make a list of all the items you want to implement, the things that you want to change, and what you want to do.
Get an expert to give you an approximation of the costs, as well as the time that it will take to finish. You will want to be as realistic as possible. Keep in mind that plans do change, whether due to external factors or budget limits.
By being organized and having a list, you can prioritize what aspects of your project are the most important (and most realistic) and what items are more "dream features."
In addition, you will want to do your research. Many basement renovations companies will be able to give you an approximation on the cost of your project and can offer advice as to what improvements will add to the value of your home and what may be better left out.
Break the process down
You want to be smart with the improvements that you plan to make in order to ensure that everything goes according to plan and to assess whether the money you are sinking in to your project is worth it in the end.
Tackle one aspect of your renovation project at a time. When you take it piece by piece you can ensure that your end goal is still achievable. You may even find that if you set out to finish a certain task by a certain date you are more likely to accomplish this than if you went about your project without any timeframe or planned commitment.
When you strategize, you can watch as your dreams unfold in front of you, transforming one part of your basement first before moving on to whatever you want to modify next. In the end, it will pay off.
Different spaces have different values
There are different types of grading on a property which can alter the overall value of your finished basement. Here are a few of the options:
A non-walk-out basement is considered to be the least valuable and least attractive space for buyers as it has no natural light (besides possibly some standard basement windows) and four concrete walls.
A partial drop-in basement or garden level lot may have some larger windows but may or may not include a full-size door due to the grade of the land around your property's foundation. While this type of basement is valued above that of a non-walk-out basement it is not as heavily sought after as a full walk-out basement.
A full walk-out basement includes regular windows and a proper sliding glass or atrium door. These types of basements include natural light and may allow for patios or other features which can appeal significantly more to buyers than the other two types.
Having a basement will have more appeal to buyers and more value if it feels less like a cellar and more like a finished space. Adding features and modernizing your space can help.
Updates That Increase Basement Value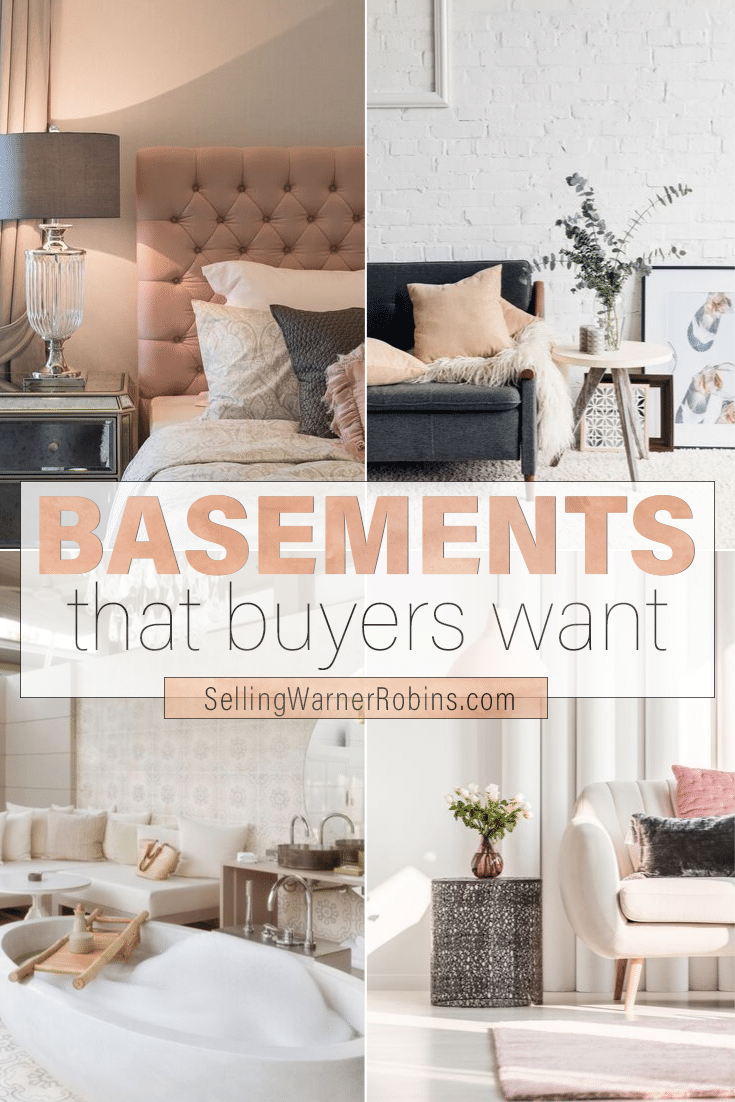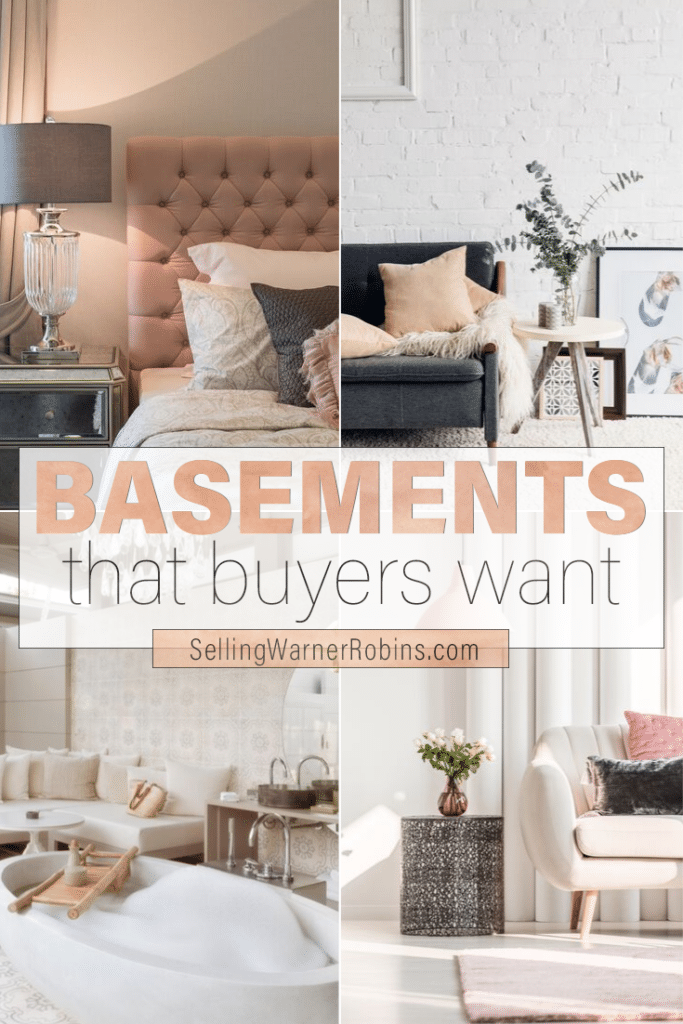 There are several kinds of updates which can increase value to your basement and your overall property. Developing or modifying your basement can actually be one of the best possible investments of your overall property, since your basement can become a rental unit and pay back tremendously in the years to come.
Here's a few updates that can increase your basement's overall value.
Bathroom Remodels
If your basement has a bathroom (or multiple) installing new fixtures (faucets, shower heads, etc.) can be a sure-fire way to guarantee an increase in your property's overall value. After all, there is nothing less appealing than old, rusted fixtures, malfunctioning over head lights and dirty or tarnished showers and bathtubs.
Updating your bathroom does not have to be expensive, either. You can easily replace or update any or all of your fixtures for cheap simply by enlisting the help of a renovation expert who can give you advice or offer tips for your renovation project.
In the end, you are going to want a clean look in order for your bathroom to appeal to potential renters or home buyers.
Another update to your bathrooms which can really go a long way is the addition of modern toilets. Energy-efficient models can finish off your bathroom with a cleaner look and allure more buyers thanks to their eco-friendly charm.  
Ceiling Fan
A good decorative feature that can really make your basement pop is a ceiling fan. Also, the practicality of a ceiling fan for the summer months and hot weather is something you really can't be without. Ensure that your basement has the right comforting vibe with a ceiling fan in any bedroom, living or entertainment space.
A renovation expert or real estate agent can help discuss with you what type of ceiling fan buyers are looking for in your area.
Fresh Coat of Paint
Another inexpensive way to spruce up your home and add some value is by applying a fresh coat of paint to the walls in your basement. This is especially helpful for louder walls or walls that might be in need of a fresh look. In addition, if you have any nail holes in your walls from hanging photos or portraits, you should look into getting those spackled and repainted.
Loud colors (especially if you have any kid rooms in your basement or entertainment spaces) are unappealing to buyers. Opt for neutral colors in order to encompass a wider variety of décor to increase your property's value.
Strategic Lighting
For most buyers, consistent and strategic lighting is a feature often high on the priority list. A space can go from cold and uninviting to warm and homely with just a few alterations and additions. By implementing lighting that is both strategic and compliments the space, you can boost your home's value by hundreds of dollars.
An unfinished basement with sparse or inefficient lighting can be incredibly unappealing to buyers or renters. Implementing adequate lighting is a relatively inexpensive addition that can upgrade your basement tremendously.
Popular Basement Features
In many areas, buyers look for certain features in finished basements. These features can help boost the value of your basement and overall property and lure in more interest. Here are several popular features that are common for basement use.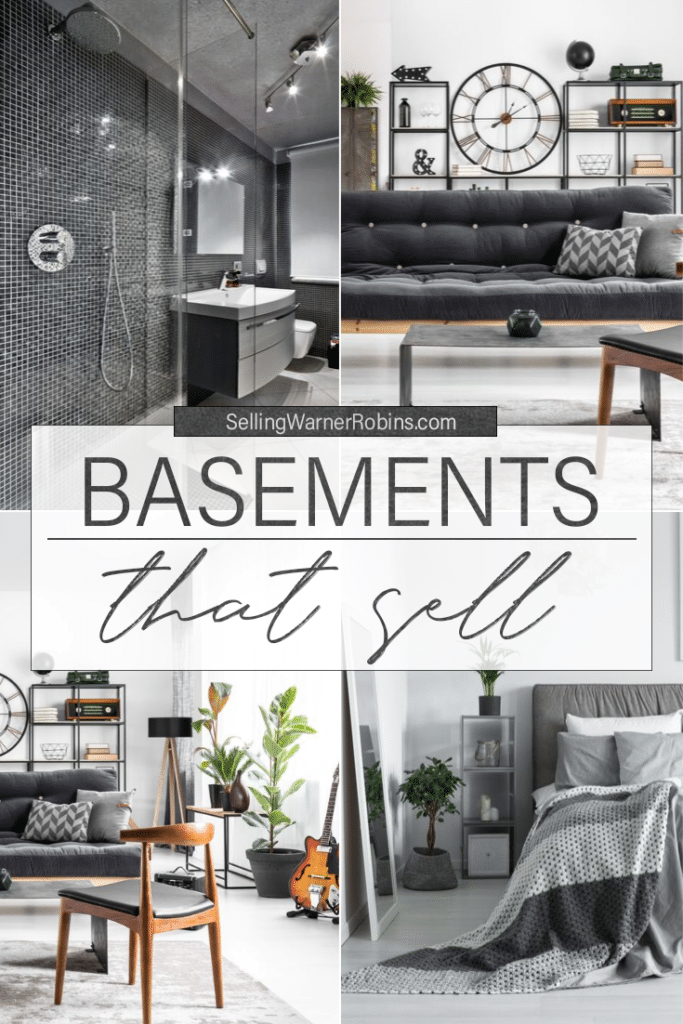 Home Theater
A home theater aims to replicate the kind of experience you get from watching a movie in a cinema without even needing to leave the comfort of your own home. While it may sound expensive, a home theater can really do a lot to add value to your basement. It is a great way to make use of the space you are in while adding a cool, personalized vibe.
Entertainment Space
An entertainment space can mean anything. It can be a place for you to meet with guests, a shared living room, or even a place for your children to hang out with friends. In this space, you can utilize the room for toys and games that you might not want hanging around in other parts of your home. The versatility of the entertainment space is what makes it so attractive to potential buyers.
Home Gym
A finished basement space can really be spruced up with the addition of a work out room or a home gym. Not only does this save the money of a gym membership and the trip of going to and from a gym on the daily but it can promote an active lifestyle for any homeowner or renter. Many buyers find the idea of being able to work out from home very appealing.
"Man Cave"
The "man cave" or sports bar is a very attractive feature to have in a basement for anyone who wants a fun place to hang out with friends and have a drink or two. This space is an incredibly popular feature for a home and makes it seem more luxurious.
Guest Bedroom
A place for an occasional guest to spend the night is a luxury which can make any basement space far more appealing to buyers and to renters. This is especially helpful and valuable if your space is a walk-out basement, allowing for easy access.
Like with any modifications you may want to make to your home, it pays to keep in mind that enlisting the help of a professional can really help ensure that you are getting the right bang for your buck with these features. Also, a real estate agent can help discuss with you what kind of features buyers in your local area may be looking for to help save you money and time on your renovation project.
If you plan on staying in your home for a while, having a finished basement is probably a good idea. It can increase your living experience over the long-term.
On the other hand, if you are planning to sell your home, you may want to hold back on some renovations as potential buyers may have other plans about what they want to include in the space. Discuss with a real estate agent or a renovation expert about your plans to modify your home or install new features before you get to work.
Final Tips
It pays to keep in mind what buyers are looking for in particular areas. For instance, if you were doing a basement development, you might want to consult with a real estate agent in the area so that you can be sure that every part of your renovation is tailored towards the appeal of local buyers.
Moreover, a real estate agent or renovation professional can be of help when it comes to determining what installs or modifications will add value back to your home so that you know you aren't just mindlessly sinking money into your new project for no good reason.
Like with any project or professional job, an expert can be an incredibly beneficial resource to have at your side for as long as it takes to complete your renovations. Be sure that the professional you enlist is qualified and experienced before you get down to laying out your plan with them or start to tackle any installations.
Remember that not every renovation or addition is guaranteed to add value to your home or is even worth the investment in the long-run.
Tips for Renovating Your Basement to Boost Your Home's Value