Seller Tips: Get Your Home Sold with this Simple Seller Checklist

Selling your home is a big decision, and it is important to be sure you are ready for all the preparation ahead. It can be overwhelming, especially if this is your first time going through the process. There are a lot of houses on the market, and you might find it challenging to attract the attention of potential buyers. However, with various tips, the process can be much easier by using an easy to follow seller checklist.
In this article, we will walk you through a plan for preparing your home for sale and presenting it in the best possible light. The time and effort you put into listing your home can have a direct impact on the sale price and length of time it stays on the market.
In this step-by-step seller checklist guide, we will show you how to make your home's exterior and interior as clean and inviting as possible. You want your home to appeal to the masses and allow potential buyers to imagine themselves living there while it is on the market. That said, here is a seller's checklist to get your home sold in no time.
How Do You Get the House Ready Six Months Before Sale?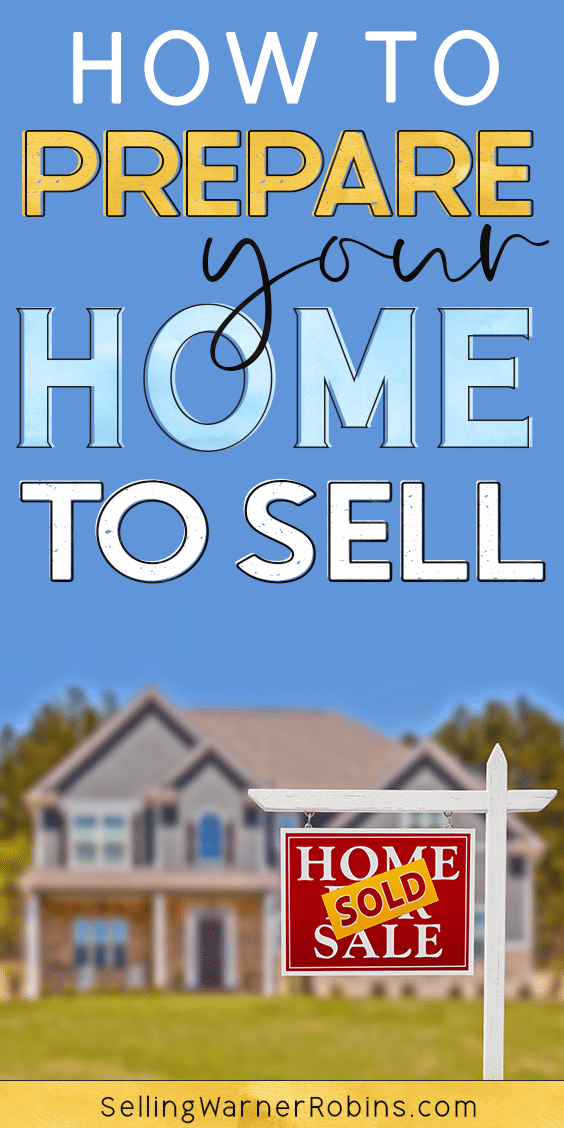 Everything you do in life, no matter how small, requires you to make plans. The same case applies when selling a house. Six months before selling your house is ample time for you to go through the process as well as complete the research needed for a house sale. The following are some of the things you should do six months before selling your house.
Select a realistic listing date – Sales data from 2019 shows that May, especially the first half, is the best period of the year to market your house. At this time, profit is maximized, and the length of time necessary to sell your house is minimized. If you want to sell your house fast, you can try marketing it during the weekends when people have more time and will probably be searching for homes for sale. Also, you can decide to sell your house to a cash home buyer such as Home Flippers to sell your house faster.
Check the average period required to sell a home – In 2020, the real estate market changed fast. A lot of houses had pending sales, but the deals were not always successfully closed because banks were reluctant to approve some of the mortgages. Note that a certain and quick sale is an advantage of companies that buy houses for cash. Alternatively, a mortgage sale might be completed two months after a house is put on the market. Some may be sold sooner, while others may take longer. It mostly depends on the situation in the market.
Examine the market – Six months is a long time to conduct research, identify homes that are similar to yours, and evaluate their value. You might not stick with the value you find right now through the end of your house listing. Market patterns may shift, and prices may rise or fall. Seasons, for example, have an impact on housing prices. As a result, you should consult with a real estate agent to discover the optimum sales window for your home. Real estate is a volatile market, so bear in mind the elements that may influence the price of your home.
Examine the state of the property – Take the time to learn about every aspect of your home for a smoother selling process. Check to see if your house meets the market's and your neighborhood's standards. Let's say you have an issue with the roof. It is best if you take this time and rectify such issues before the listing time. You do not want your potential buyers to be put off by minor issues that you could easily resolve. You can also hire a pre-listing house inspector to evaluate every part of your home before putting it on the market. They will help with the identification of any issue on your property; hence, you will come up with a quick solution that will save you from any disappointments ahead.
Consider working with an agent – When it comes to selling a home, real estate agents are the ideal individuals to contact. They understand the entire marketing process, and on top of that, they build positive relationships with potential buyers. They have been around for a while and have a lot of selling experience. They will keep you informed on every step of the way, making the selling process much easier.
Inquire about comments – It may be difficult to identify any issues if you have lived in your home for a long period. Inquire about the status of your home from friends, family members, neighbors, or even your real estate agent. You might be shocked by what they have to say. Most of them are likely to identify issues that you may have overlooked. Their feedback will help you figure out where you are in the market and what changes you might need to make to improve.
A Two-Month Plan to Prepare Your Home for Sale
It is just 60 days until your property goes on the market, so now is the time to put some of the plans you have been thinking about into action. You can plan while incorporating the following suggestions.
Repair all the necessary areas – Now the time has come to finally repair all the areas in your house. Start with the interior; repair all the faucets, doors, windows, flooring, and the roof. Just repair everything that you feel should be rectified. No buyer will be interested in a house that has a leaking roof or windows. Fixing these minor issues will help you compete with some of the top houses on the market. Also repairing every area in your house will allow you to increase the sale price, which is something that will benefit you in the long run.
Declutter and donate – This is the time when you want to clear out all the junk items you no longer need in your house. You can donate things such as old furniture, clothes, books, utensils, and so on. Rent a temporary storage area if necessary to help you store all the things as you figure out where you will take them. Your house needs to be free of clutter for potential buyers so that they can see the full size of the rooms without having to move aside items along the way.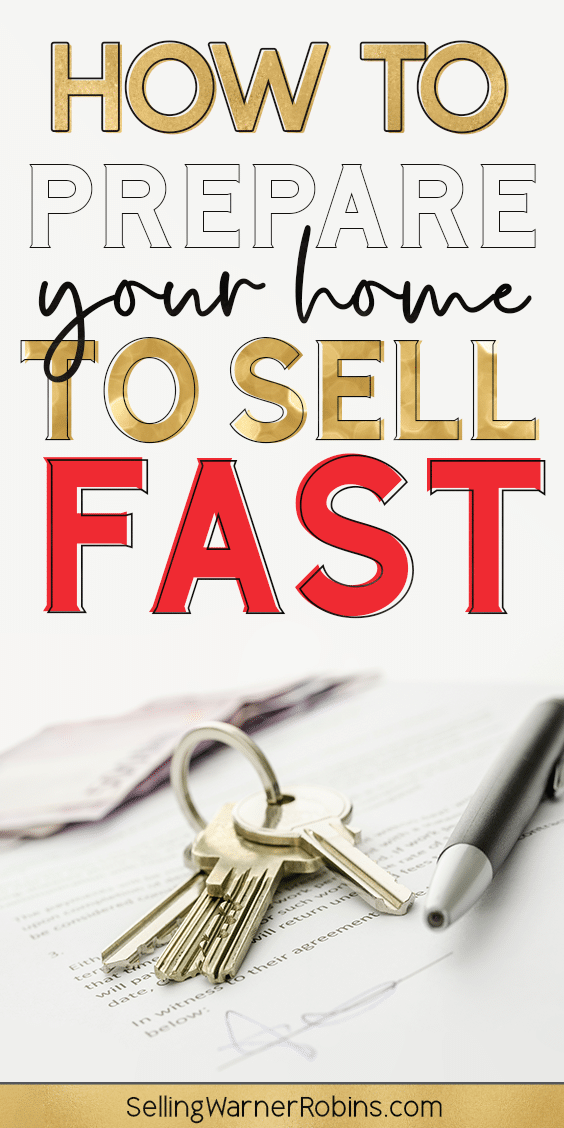 Develop a marketing strategy – If you have completed the previous steps, it is time to create a marketing plan. Whether you are working with a real estate agent or alone, a marketing plan will help you attract a much broader audience. If you are working with an agent, you can participate in the advertisement process and use various social media platforms to advertise your house. If you are working on the process alone, you might have to arrange for all the steps yourself. For example, you can hire a photographer who will help take clear photos for use online.
Organize your documents – There are a lot of documents you might require when you are selling your house. Take this time to search for all of them starting with the mortgage pay-off amount if you have a mortgage. This amount will help you to determine your profits with different hypothetical sale prices. Your paperwork needs to be ready including documents like past renovation receipts, tax bills, land surveys, home warranty documentation, and utility bills. The list is endless. This is why you have a period of two months to contact all the offices and make sure all the documentation is ready before the house is listed. When potential buyers see how organized you are, they will not hesitate to close the deal.
A One-Month Plan Before Selling Your House 
When you only have 30 days left before your listing, you need to pay attention to some minor considerations that will help your house be competitive. Some of the things to address include these steps.
Set a realistic price – About a month before the listing, you and your agent should come up with a realistic price to best suit your property. You can start by looking at the market value of your property and settle on a price that will benefit both parties. Do not set the price too high. This will completely throw you out of the game. Additionally, do not set it too low, or you will end up losing money.
Begin the staging preparation – With one month remaining before the listing, you should be finalizing all the moving processes. Start by removing all the furniture that is not required. Clear out all the unused items in the kitchen and make the last donation run. Recycle or dispose of worn-out items and relocate surplus items to an off-site storage container. Also, resist the urge to pack things into a closet. Buyers prefer homes with plenty of storage, and stuffed closets can give the impression that your property is cramped. Aim to just use around half of your closets' available space.
Paint your house – Painting your house 30 days before the listing is a great idea. It will give time and space for your house to fully dry. This is also the perfect time since you have already relocated most of the items from the house. Hence, there will be no distractions in the process. When it comes to painting your home, consider colors that blend in. For example, light neutral tones are perfect.
Boost your curb appeal – When potential buyers arrive to see your home, they will focus on the exterior of your home first. As a result, you must make it as enticing as possible. Clear undesirable plants in the area, collect rubbish, plant flowers to beautify your entry, paint your main door, and cut overgrown grass among other things. This will make your house look especially appealing.
A Two-Week Plan for Getting Your House Ready 
It is almost time to advertise your home. What are some of the details you need to finalize? Let's look at a few examples.
Do a deep clean – The first impression your potential buyers get when they walk into your home is extremely important. As a result, you must thoroughly clean your home from top to bottom. Begin with the kitchen and clean all of the appliances before moving on to the bathroom and cleaning everything. The rooms should also be clean, and all items should be moved out of the way so that buyers can see the size of the rooms. Cleaning will not be a one-day thing. You will regularly have to clean your house, so do not pack the cleaning items away.
Get professional photos – The quickest approach to attracting potential buyers is to use clear photos. After you have fixed and polished your home, talk to your real estate agent about hiring a professional photographer to take pictures of the properties. A professional photographer understands how to take high-quality photographs that are appealing and clear. This should convert your potential buyers into buyers with offers in a matter of seconds.
Make use of social media – Social media is among the best tools you can use to attract more buyers. After you receive the clear photos and videos taken by the photographer you hired, post them on different platforms such as YouTube, Instagram, Facebook, and the like. This will certainly open doors to a larger group of interested buyers, which is something you need right now.
Plan for showings – After you have completed all the steps above, the last step is planning for home showings. You have to sit down together with your agent and plan on how you are going to carry out these private showings. Where will you store your valuables during the showings? Who will conduct the entire process since it is recommended that homeowners be absent? These are some of the questions you should be asking yourself two weeks before the actual showing of your house.
Final Home Seller Checklist Advice 
Selling your home can be an overwhelming and confusing experience. After all, if you have never sold a home before, you may not know what to expect from the process. Furthermore, you may be stressed out about how much you can actually get from the house and you may be unsure how to go about prepping your home to ensure it gets sold quickly and for as much as possible.
Follow this simple seller checklist to ensure you have covered all the essentials.
Simple Home Seller Checklist