Four Home Improvements that can help a Home Sell Quicker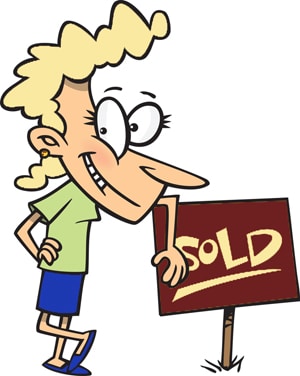 Selling a home as quick as possible is the goal whenever a house is put on the market. Renovation projects can often increase the appeal of a home, but it's important to remember that not all improvements will help. There are some renovation projects that will catch the eye of many homebuyers, increasing the possibility of selling the house faster.
Projects that will catch a buyer's eye
Home improvements that increase the functionality of the home are more likely to appeal to a new buyer than those that are done purely for visual effect.
*Painting – Putting a new coat of paint on the walls of a few different rooms, especially the kitchen and bath rooms, will help give them a new look without a lot of effort. The same can be said for the outside of the house. Painting and re-staining kitchen cabinets will provide a more modern look and is not nearly as expensive as replacing them.
*Decks – Building a deck adds square footage to a house which is a very good selling point. In addition, many people enjoy the idea of relaxing on a deck on a warm summer day. If the home already has a deck, make sure it is in good condition and give it a new coat of stain protection.
*Going green – Energy and utility prices are rising with no end in sight. Many home buyers will be looking for ways to be able to save on these expenses. Install energy-efficient windows that will keep rooms cooler in the summer and warmer in the winter. Avoid windows that have an odd shape. Low-flow toilets will help keep water bills down.
*Add space – A house made up of many small, cluttered rooms is usually not a good thing. Opening up some smaller rooms and creating larger ones by having a wall or two knocked down will create the space that is desired. This can be especially useful in the kitchen area which can be combined into a kitchen/dining area where entertaining can still be done while meals are being cooked. Converting a small, unused closet into a half-bath is another nice option that could pay big dividends.
Basic projects
While some home improvements will be done to catch a buyer's eye, there are some projects that should be done to keep the house in good working order. Buyers aren't just looking for new improvements; they want to know the house has been cared for all along. Make sure the roof and structure are in good condition, change any leaky faucets and have the lawn looking good.
Picking the right home improvement projects can help attract additional buyers to a house that's for sale. Knowing what house hunters are looking for will prevent money being wasted on renovations that don't add any value or increase sale-ability. On the other hand, adding functionality and making life easier for possible buyers always increases the chance of selling a house quicker.
About The Author: Katherine Watkins writes for a website that offers advice about HELOC loans and provides a useful house loan calculator to help homeowners find out how much they could borrow. Katherine thinks it's essential to make a home as attractive as possible to buyers in order to get a quick sale.