Seller Tips: Simple Repairs to Sale
When it comes to getting your home sold, making some basic repairs will go a long way toward helping you get it sold quickly and at a reasonable price. Fortunately, you do not have to spend a great deal of money to make your home more attractive to potential buyers. Whether selling Colorado condos or a home for sale in Warner Robins, here is a look at five simple repairs that you can make to help your home get sold.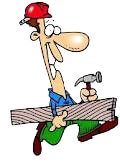 Repair #1: Repaint
Perhaps the easiest, yet most effective, method for increasing the value of your home would be to repaint the walls. Since paint has the tendency to fade over time, repainting your walls will help to brighten up your room and give it a major facelift. Repainting also gives you the opportunity to paint your walls a neutral color that will be likely to appeal to a broader range of potential buyers. While you may love the bright blue color you have used in your living room, potential buyers may not feel the same. By selecting a neutral color, you will increase the number of people who will be attracted to your home, thereby giving you a greater chance of getting it sold.
Repair #2: Replace Faucets
Replacing the faucets in your kitchen and bathroom is a great way to bring those rooms up-to-date while also increasing the overall appearance of your home. Over time, even well-maintained faucets become corroded and dirty. The last thing a potential buyer wants to see is a dirty faucet in the kitchen. When replacing your faucets, be sure to select water-efficient models, as a growing number of buyers are looking for eco-friendly homes.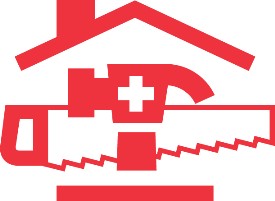 Repair #3: Reface Cabinets
Refacing your cabinets is an excellent way to give your kitchen a new look without needing to spend a lot of money. In fact, properly refaced cabinets can look brand new while costing a fraction of the price it would cost to replace them. While you are at it, replace the hardware with up-to-date styles.
Repair #4: Fix Screens and Windows
Nothing will turn off a potential buyer more than torn screens and broken windows. Not only is this an issue in terms of energy-efficiency and keeping insects out of the home, but it also shows the buyer that you are not very concerned with basic upkeep. If you are willing to live with cracked or broken windows, what else might be wrong with the house?
Repair #5: Up-To-Code
If there are certain codes or other requirements that must be met before your home can be sold, you should make these repairs before you ever put the house on the market. In fact, it is a good idea to hire an inspector to find out what he thinks is problematic in the home. If there are things that will likely slow down the closing process, you can get ahead of the game by making the repairs now.