What Are Comparable Properties & How Are They Determined?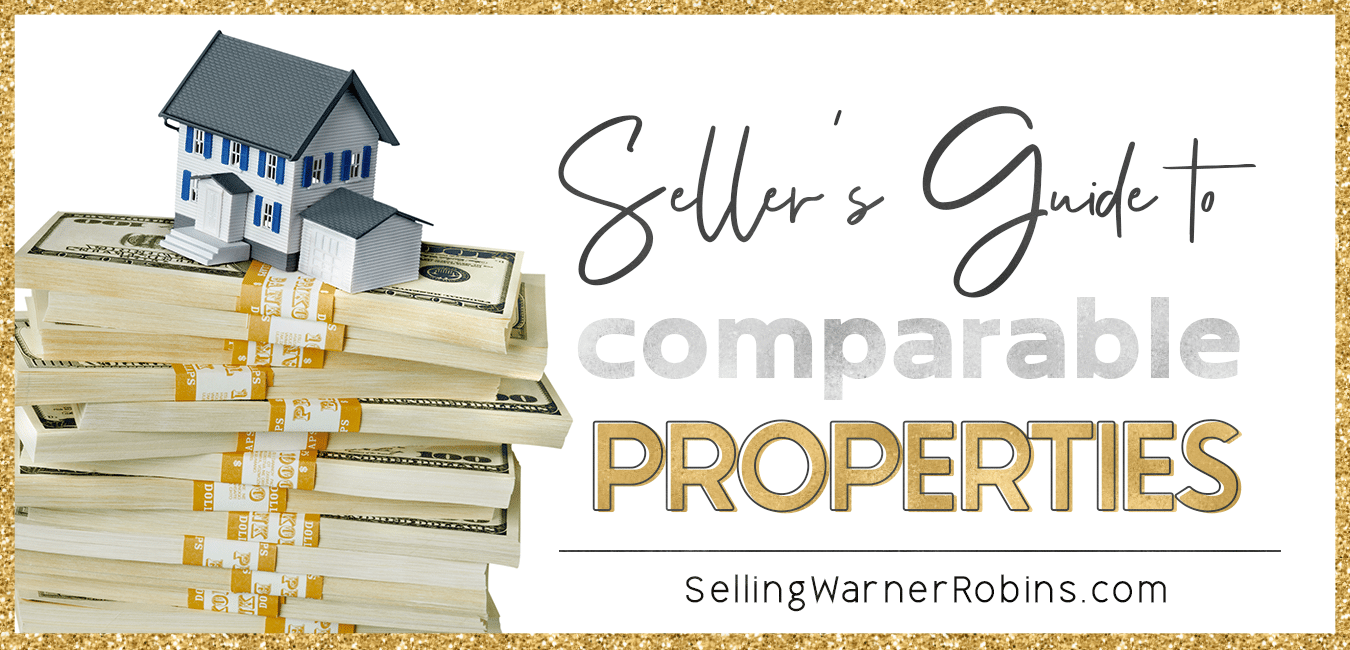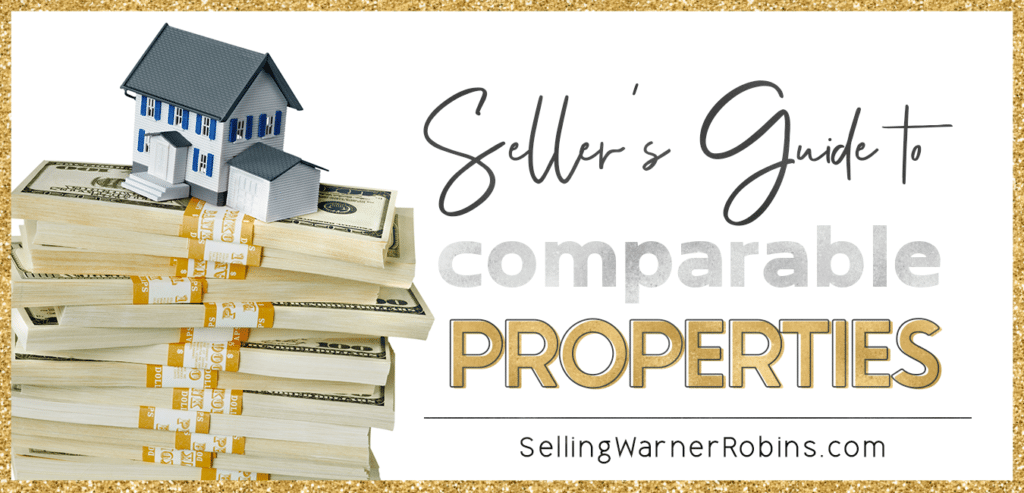 Comparable properties will help a home seller or a real estate agent to determine the correct market price of a home. These are properties that are similar to the home waiting to be listed. Short of having a pre-listing appraisal accomplished, it is the most effective and accurate strategy to determine the house price.
Comparable properties are usually within proximity to the home in question. In this article, you will find a detailed outline of comparable homes and how they are determined. 
What are Real Estate Comps?
Real estate comps is a term that describes similar properties that have recently sold in a particular location. Real estate agents and home sellers use the comparison strategy to determine the accurate market price. The goal is to set a price that will attract potential buyers and close the home sale fast.
To determine the comparable properties, it would help to work with a real estate agent. Note that only licensed real estate agents can use the multiple listing service to generate your comps. 
Besides the property location, an agent will also consider other features, including:
The number of bedrooms and bathrooms

The size of the house for sale

Age of the house

The neighborhood
How to Determine Comparable Homes
Most real estate agents will do a complimentary home value report for your property. Your real estate agent will be studying each home that she or he knows to be comparable property to yours. Typically, she is going to be using properties that have sold within the last 6 months.
Real estate agents who are members of their local Multiple Listing Service will use the comparative market analysis software to come up with factors they will need to provide a thorough CMA. The CMA uses data of what is currently on the market, what is under contract, and what has been sold recently to determining the correct pricing of your property.
Factors that Determine Comparable Properties in Real Estate
A homeowner can ask for as much money as they want for their property. However, it is a risky strategy to sell a home. It would help to determine the market value of similar properties in the neighborhood. 
Below are some of the factors to help you determine comparable properties: 
Timing

Location

Type of the property

Age of the properties
Timing
Timing is everything when it comes to the real estate industry. Comparable properties should have sold less than six months ago, if possible. The property market price may change due to inflations, appreciation, or depreciation factors. Therefore, properties that are still on sale may not give the correct data. 
It would also help to consider the time it took for the property to sell. Look at the listing time and the closing time before you pick a comparable property. After all, you want a market price that will not turn your potential buyers away. Remember, only choose a property sold between 3-6 months ago. 
Location of the Property
Location is often the most critical aspect home buyers consider when buying a home. A potential buyer has already done the research and has a rough estimate of the market price in a specific neighborhood. They will reject a higher price than they expect. Thus, we cannot overlook the location when looking for comparable properties.
A real estate agent will research the average market price of properties around the neighborhood. A slight difference in home locations can impact the pricing. For example, a home with a lake view in Warner Robins will cost more than other homes without in the neighborhood. Besides, home market prices vary in different areas.
Type of the property
Different types of properties will have different price tags. It would be difficult to compare a one-bedroom apartment's market price to a three-bedroom home. What amenities does the property offer? A swimming pool or a parking garage could affect the home prices. 
Look at the properties that have similar flooring styles or sizes. These are some of the features that will narrow down comparable properties in a neighborhood. 
Other aspects that determine a comparable property are the number of bedrooms or bathrooms. A storage unit or an elevator could also influence comparable properties. 
Age of the property
Do not overlook the age of homes in specific neighborhoods when selecting comparable properties. An older home may cost less than a modern design since it may require a lot of renovation. 
Select comparable properties that are as old as the home on sale. It will give you a rough estimate of the market value of the property. 
Why Use the MLS to Find Comparable Properties?
Most accurate MLS systems only allow licensed real estate agents to run sold comparable properties. If you do not have the license, you will need an agent to generate a CMA. Most of them will do it for free, hoping to get the deal. But, it does not mean that you cannot pull them yourself. Some sites will not ask for the license to generate a CMA report so do some searching. Besides, every home seller and buyer will check the current market prices before deciding on a price. 
Using an agent is an excellent option for home sellers without experience. An agent will do all the heavy lifting for you and suggest a tag that aligns with the current market price. Below is an outline of how to pull comparable properties using MLS.
How To Pull Comp Properties Using MLS
Having quality comps will save you a lot of time and stress when setting a price for your home sale. If you cannot research your neighborhood to understand the home market value, your local real estate agent is an invaluable resource! 
It is not all about checking the home prices in your neighborhood. It is a market analysis that goes deeper. The features, age, and location of your home will influence your home market price. Below is a guide on how to pull comparable properties using MLS
Research the neighborhood
Your agent can help you to survey the neighborhood through the MLS. Or, you can use a free system to size up your neighborhood. The neighborhood  you are reviewing will most likely have similar sized homes (although not always, especially in older communities). Thus, it should not be too difficult to analyze and determine a fair market price. Use Google maps or Street View apps to check the properties around your home.
These apps will help you estimate the proximity and the amenities in your neighborhood. Doing this will help you scale down comparable properties within your area. Once again, you are looking for homes that have sold in the past few months. 
Check the real estate projections
When looking for comp properties, we cannot ignore the real estate forecasts. Look into the market value predictions in the next few years. 
Real estate agents are familiar with the real estate markets. They will give you credible information, which will come a long way when setting a price.
Check the property listing
When searching for comparable homes, filter to see the sold homes only. You are looking to see the accurate market price for houses similar to your home. Understand that a seller can end up selling a home at a lower price than the listing price. Thus, only the sold homes count as comparable properties. 
Concentrate on the photos of the listings. You can identify the listings that have similar features to your house. For instance, do they have the same finishing? The type and the size of the home is also a factor you must consider. Identify sold homes of similar dimensions to your house. If you are selling a two-bedroom house, concentrate on a closed two-bedroom house deal. 
The goal is to select comparable properties that are as similar to your house as possible. 
It would help if you also read the listing descriptions. Doing so will provide better insight into the potential comparable properties. 
You can also drive by the house to see your selected comparable homes. Features such as a driveway and other exterior features could affect the market value of a property. 
Pulling the MLS Comp Data
Utilizing your agent to pull the MLS comparable properties is a brilliant idea. They will log into the MLS members-only portal to pull a comparative market analysis report. After putting in all the required information, the agent will have access to the comparable properties list. It will depend on the neighborhood, size, age, and other features. Ask your agent if they can pull a CMA report for you before you decide on your pricing. 
Find an average price based on the comparable properties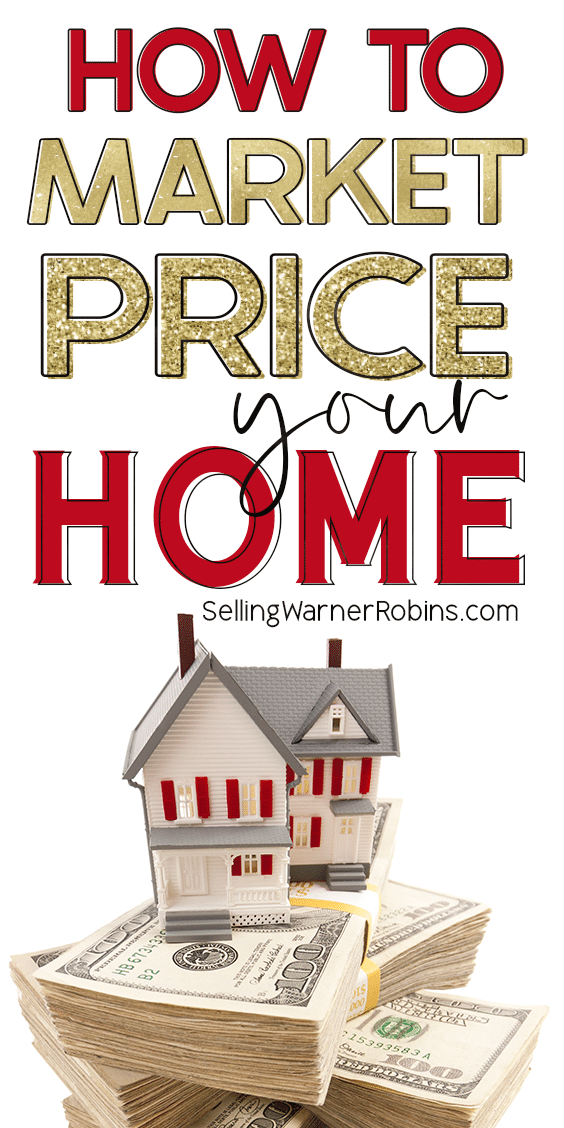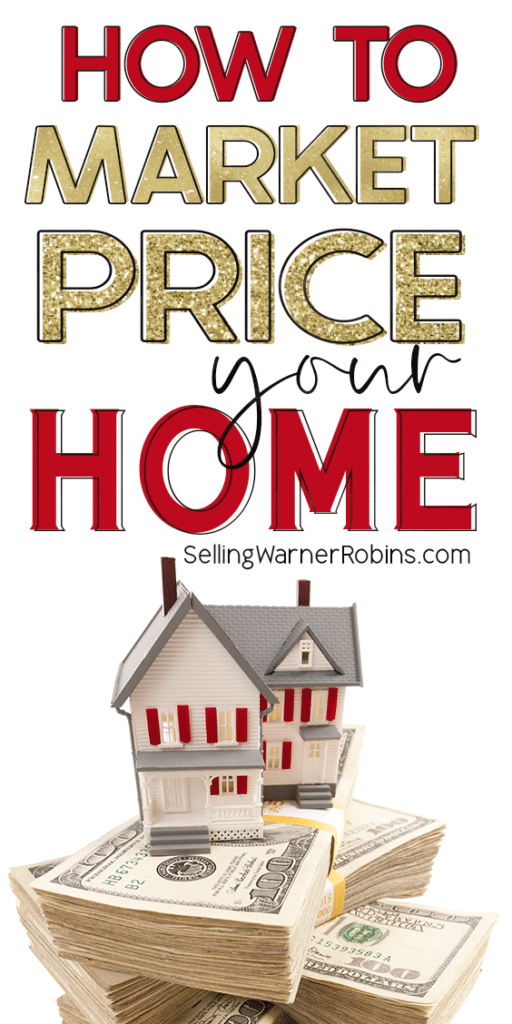 When you have all the potential comp houses ready, it is time to do some math. You need to calculate the average market price for your home based on comparable properties. Start by checking the average price per square foot in your neighborhood. You can do this by dividing each comparable property's sales price by the square feet, respectively. 
To get the average market price for your property, multiply the result by the number of your home's square feet. But, recent upgrades or bad conditions will influence your pricing. For instance, if you just renovated your house, you will likely want to recover the money you spent. 
Once again, your agent will guide you through this process . 
Setting your listing price
After the market price analysis, you now have an estimate of how to price your home, and your agent will be able to hone in and determine an accurate price for your house. Using the market price estimate, analyze the features of your home. 
You may choose to ignore the highest and the lowest price when formulating your comparable properties. Some sellers renovate and upgrade their homes before selling them. As a result, they can set higher prices than the average homeowners in the neighborhood.
Pros and cons of using the comparable real estate evaluation method
Pros
It is the easiest and most effective method to determine the market value of your home

Several online tools can help you access credible comparable properties data

It will help you formulate a reasonable and accurate listing price for your home.
Cons
You will need a license to access MLS services (or turn this into a pro by hiring a licensed real estate agent to help you sell your home!

Different homes in the same neighborhood may have additional features which affect pricing.
Final Comp Tips
It is essential to identify the correct property market price. This is something many home sellers struggle with too but they do not need to fret. You can use the sales comparison approach to get an accurate number. 
To do so, you will need to select your ideal comparable sold homes. These homes are usually within your neighborhood and share various features. You can use the comparable houses to estimate a fair home price. 
Other factors such as age and state of the house will also influence your pricing. An upgraded home will always win a better price than a house left in its original condition. 
Besides, notice the unique features in the comparable properties. These could attract a higher price, which can alter your calculations. Use the comparable properties that are most similar to your home. 
Read the listing descriptions to identify the features that attract buyers to your neighborhood. The goal is not only to determine the comparable properties but also to see what sells. 
As always, choose your pricing carefully to generate the best possible home selling results. 
If you found this article on real estate comparable properties helpful, please share it socially so more consumers can benefit form the information.
Home Seller Comp Tips