9 Tips for Creating a Greener Home
We only have one planet and the more we can do to protect it the better off future generations will be. Personally, one of my goals this year was to live a little greener.  You know, being a bit more conservation minded by making a few subtle changes to our lifestyle. If you are looking to sell your home, these tips may sway a future buyer who is also looking to go greener.
If you are also looking for tips for creating a greener home, here are several to help jump-start your own green efforts and get you on the road to a more eco-friendly way of life.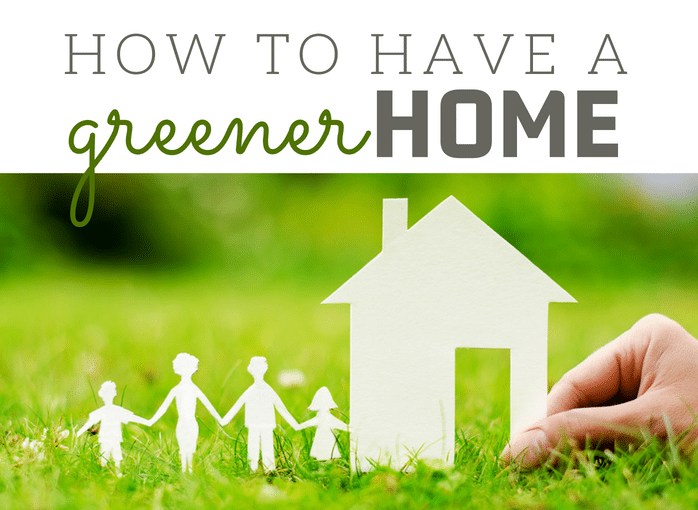 ---
Use Rechargeable Batteries
There are over 15 billion batteries manufactured and sold each year, most of them are deposable alkaline batteries with a few rechargeable options. Generally, batteries contain corrosive acids and toxic metals, most of which end up in the landfill and water systems. Using rechargeable batteries can help minimize this problem.
Rechargeable batteries come in every conceivable size and shape, and can be reused hundreds of times; the good ones can even outperform some of the leading single-use brands. By using rechargeable batteries you can also minimize the waste generated from the single use battery packaging. You also get to save money by using rechargeable batteries since they can be used over and over. If you have to use single-use options, be sure to dispose them at a certified recycling center.
Heat or A/C Only the Rooms You Use
Switch off A/C or heating system in rooms you don't use and be sure to close doors and vents so that you can efficiently utilize your resources. Closing vents and doors will minimize drought and heat loss, which not only conserves power but also saves you a lot of money.
Additionally, set the heating and cooling temperatures correctly in your home's appliances. Make sure your freezer and refrigerator are not working harder than necessary. Keep the freezer and fridge doors closed, as leaving them open just for a few more seconds can waste a lot of energy.
Install a Low-Flow Shower Head
A low-flow shower head is one that comes with a flow rate of 2.5 gallons/minute or less. While that may sound like a lot, this kind of shower heads can reduce your bathroom water usage by about half. Chances are you have a regular showerhead whose water flow rate is about 3.8 gallons per minute. So suppose you take an 8-minute shower, you will use approximately 30 gallons of water. However, if you use a low-flow showerhead, you will barely use 20 gallons of water. Additionally, you will use less energy and save up on your power bills.
The best part is you can buy a low-flow showerhead at your local home improvement store for as little and $10 and replace it yourself. Installing a low-flow shower is a great investment that will pay for itself within a matter of days while helping you conserve water and reduce environmental impact. A bonus trick is to cut the time you spend in a shower. Target to shower within 5 minutes or less to conserve water and electricity; except of course on those days when you really need a long one.
Start Using Compact Fluorescent Lightbulbs (CFL)
Statistics indicate that if every home replaced just one light bulb with a CFL, we could prevent billions of pounds of gas emissions per year. CFL bulbs are many times more efficient in terms of energy consumption compared to filament bulbs, and the new modern versions are much more attractive. Compact fluorescent light bulbs are available to fit just about any fixture, and they will allow you to use just a quarter of the electricity of your regular filament bulb. Plus they last up to 10 times longer.
According to EnergyStar, if every home replaced just 1 light with a CFL we would "prevent 9 billion pounds of greenhouse gas emissions per year, equivalent to those from about 800,000 cars".
Recycle Used Products
Find creative ways to declutter your home by recycling your used goods. Reuse your old materials such as plastic bags, glass, tiles, wood flows, paper and so on. You can also donate your toys, clothes or old books to worthy organizations instead of tossing them in the trash. You can also host a clothing swap for both grown-ups and kids. Do the same with books you no longer use.
Go even further and buy recycled products to contribute to the wider course. Look for goods packed in recycled materials and check for recycled consumer products such as paper and tissue paper.
Opt Out of Unsolicited Mail
Most cable companies, utility providers, media companies and financial institutions offer the option to receive online instead of printed statements and news items. You only need to log into the company's website and change the preferences. In addition, you can significantly minimize the amount of mail you receive by opting out of unsolicited commercial mail, insurance, and credit card offers.
Minimizing the mail you receive can impact the environment by reducing the number of trees cut down. Additionally, reducing the amount of mail cuts down the amount of automotive and airplane exhaust associated with delivering the mail.
Buy/Install a Programmable Thermostat
This is another approach to saving energy and cutting down your energy bills. Generally, over 50% of our energy consumption goes towards cooling and heating of our homes. The simplest way to minimize this cost and save on electricity bills is by installing a programmable thermostat.
Just by using a programmable thermostat to set your temperature 1 degree lower in winter, you can save up to 3-5% of your energy bill. A programmable thermostat is definitely a handy and inexpensive way to keep your energy bills in check.
Use Reusable Bags for Shopping
Most people would love to use a tote bag more often; however, many times they forget to bring it with them. The best way to counter this is to buy reusable shopping bags that can easily fold into your day-to-day bag. If you typically drive around town, you can simply throw a few bags into the trunk and they will come in handy on your next trip to the store.
Alternatively, if you are a city dweller, keep a reusable bag or two in your work bag for those impromptu shopping trips from work. You can even create your own reusable shopping bags if you are creative enough.
Use Energy Star Appliances
An energy star on a label of an appliance means that the appliance is deemed energy efficient by the Environmental Protection Agency. Many consumers now prefer energy star appliances for their homes. This is because they offer significant energy and cost savings without compromising performance.
To put in perspective, an energy star refrigerator can use up to 15% less energy compared to the regular models while an energy star dishwasher can save you up to 50% of the energy consumed by a non-star model. So next time you are replacing your electrical appliances, consider going for the efficient energy star models. se rechargeable batteries.  Between remotes, wall clocks, and gizmos/gadgets you will not only save money long-term on battery purchases but will also keep them out of landfills.
The more we can do to conserve energy and preserve our way of life, the better. If you enjoyed these tips for creating a greener home, please socially share them so others can benefit from the information.
Key Tips for Creating a Greener Home and a Healthier Environment