Tips for Building, Buying, and Owning a Tiny House
Are you seriously considering owning a tiny house? Have you ever heard the saying "If you want to make your life less complicated, move into a smaller house"? Believe it or not, there might be some truth to it. The tiny house movement has grown quite strong during the last decade, and many homeowners are now interested in living an uncomplicated existence.
Moving to a significantly smaller living space can make quite the impact on your life, as you can imagine. If you are looking to purchase a tiny house or are just looking for more information on the subject, keep reading to ensure you get the answers you need. This tiny house guide should help you understand what things you should consider before you move to a 200 square foot cottage or a 400 square foot log cabin.
If you are still adamant about buying, building, and owning a tiny home, this article will push you in the right direction, and you will be searching for your tiny house in no time. With all the benefits, and cost savings of owning a home can provide, it is worth serious consideration if the idea of minimalist living sounds appealing to you. Ready to start your journey towards owing a tiny house?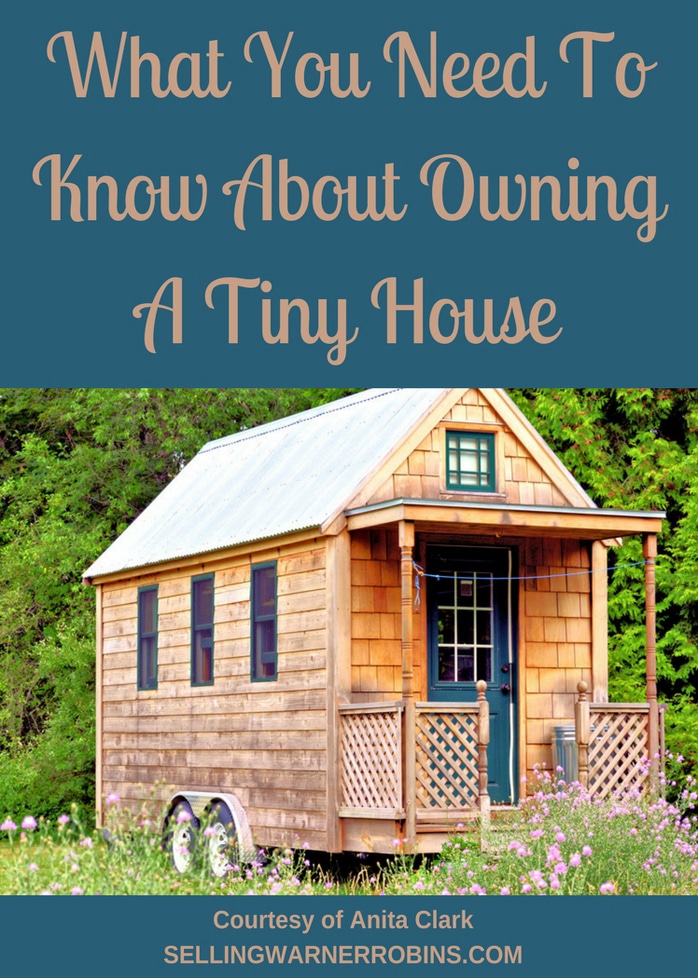 ---
Types of Tiny Houses
When it comes to tiny houses, there are basically two types of them. There are mobile ones (legally they are recreational vehicles) and those that are meant to stay put. What you should know as a potential tiny house buyer is that you can buy one, make one, or choose to renovate an existing one. The smallest houses are those that are less than 200 square feet, with many just over 125 square feet. In fact, the National Association of Home Builders has stated the average size of a tiny home is 186 square feet.
Mobile tiny houses typically sit on travel trailer beds, complete with wheels and a hitch to tow around if necessary. Because they are often much heavier than traditional RV's, it is important to have a vehicle capable of towing them when the need or desire to move arises. In some areas, there are small communities that form, grow, and sometimes move together too.
The second category of tiny houses covers those houses with less than 400 square feet, usually built in a traditional manner. They are usually filled with amazing design ideas which are meant to provide great living experience in small spaces. There are loads of options for maximization of usable space, and they are often surprisingly efficient and comfortable. They are typically placed on a foundation and are called accessory dwelling units (ADU).
Basically, an ADU is a secondary detached property located on a property with a primary family home. They are often referred to as granny flats, mother-in-law units, carriage houses, or secondary homes. With separate living spaces and kitchens, they should not be confused with sheds, over-garage spaces, home offices, or other dependent housing options.
Whether you decide to build your own tiny house or if you are looking to purchase one, it is important to understand the full weight of your decision. Building costs, utility and maintenance bills, and general upkeep costs for a tiny house are significantly lower than you are probably used to which can be a huge benefit. For distinction, homes above 400 square feet but less than 1,000 square feet are often referred to as small homes. You still considering owning a tiny house? Read on for more great tiny home information!
What Should You Ask Before Buying A Tiny Home
Some things sound like a great idea, until you try them, and realize what you envisioned is not what you expected. Here are several possible questions you should ask yourself to know what you want from a tiny house and to help speed up your decision-making for or against living in a smaller home.
Why do I want to live in a tiny home?
Can I really live a minimalist lifestyle?
Renting or owning a tiny house?
Should I buy used, new, or build?
How do I finance the home?
Where can I find tiny houses to purchase?
What type of warranty do I get?
Is it transportable?
How much does it weigh?
Who is the builder?
Is the trailer new or used?
What is the insulation type?
What type of utilities does it have and how do they work?
Are any extras included?
How do I get it delivered?
Where can I park it?
The best possible way to deal with something like this is to plan ahead. The list of questions above will at least get you asking the right things as you get closer to making your decision about living in a tiny house.
Are You A City or Country Person
Most of the tiny house owners, especially the ones that own mobile tiny houses, tend to move away from big cities and limited space. Laws and regulations for such vehicles are less strict in the countryside while having to live in your tiny house somewhere in or around the city might prove to be the more costly solution. However, if you like the hustle and bustle of city life, or your job is in the city, you may just need to re-evaluate your finances and learn to deal with the extra costs.
Did you know…According to the Los Angeles Times, 68% of tiny house homeowners are mortgage free!
Cities often have strict regulations about the size of your tiny house on wheels, and finding a perfect spot for it can prove to be very challenging. You might even have to rent out a specific space, and pay the monthly fee for it. Finding a spot for your tiny house away from the city might be exactly what you need, and it should be easier to find a rural location for your new home. In the end, it really comes down to your personal preference.
What About Building Codes For Tiny Houses
Many consumers think they do not need a permit for a tiny house if it is under a certain square footage, but there is a catch to that line of thinking. If you want to live there, or if you even place any personal property there, you will need a permit. When in doubt, assume you need official documentation, and seek out a license or permit to avoid any type of concern that may arise.
Another thing to keep in mind is that you can't just say "I am camping". In some states camping for a prolonged period (more than 14 consecutive days) is prohibited. If you try to camp in the city, you run the risk of getting a ticket and face charges of dwelling without a permit. Make sure you do thorough research, and understand any applicable laws, rules, and/or regulations, if you want to settle your tiny house in a specific location.
Quite honestly, building codes for tiny houses is hit and miss. Some states have progressive building codes while others do not. Currently, the International Residential Code says the minimum size of a tiny home is 120 square feet. However, that is supposed to shrink to 88 square feet in 2018. The future minimum size includes 70 square feet for a livable room and at least 18 square feet for a separate bathroom.
That is what the federal code says. However, states and lower level authorities may amend the federal code, and many do, so there really is not a true standard. One thing is for sure…whatever the standard, they are incredibly small!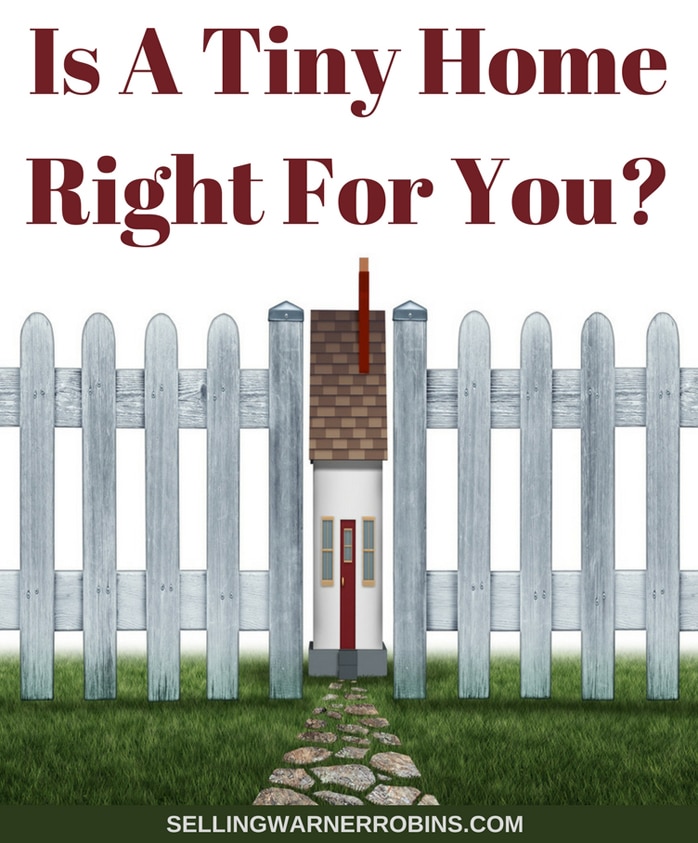 What Should You Know About Zoning?
Building codes and zoning are different things, even though they both dictate how the tiny houses are to be constructed. Zoning completely depends on where you decide to build your tiny house, while construction codes tell you the way you will do it. It is important to understand the difference.
Zoning regulations typically are local in nature so it is vital to contact your city/county zoning department to see whether you can build your tiny house at a specific location. Some counties have minimum size requirements which are way too big to be considered a tiny house. Make sure you know all the details about zoning and building regulations before you embark on your tiny home journey. Some of the more common zoning issues are:
Emergency egress
Rainwater runoff
Water hookups (both city or wells)
Sewer/septic
Ceiling height
Minimum House/room size
Residential lot spaces
Long-term vs short-term stays
HOA agreements
Jobs that make it legal to live in an ADU
No specific zoning requirements at all
Remember, just because there may be a zoning regulation prohibiting homes below a certain size, you can still petition your planning commission for a variance to build a home outside of the existing zoning parameters. In addition, a more robust national-level zoning code is in the works, and if approved, will become the standard many who are in favor of a tiny home movement have been pushing for.
What To Do With A Large Family
While it is not impossible to live with a big family and a couple of pets in a tiny house, it may represent a significant challenge. It would for my family. Regardless how close you are, both parents and children need their space. Teenagers will certainly request privacy, and if they want to invite friends over, available space for them may become an issue. Most often, a tiny house is not suitable for all members of a large family.
If you have built a tiny house on your existing land, that already has a primary dwelling, you may be able to claim the tiny home as an ADU (not all tiny homes are ADU's). You could then move parents into the tiny home, rent out your main property and move into the tiny house yourself, permit teenagers or adult children to live there, let a family member who requires medical assistance to live in the space, or you could even rent out the tiny house.
Fortunately, laws associated with ADU's are either lax or in many cases they do not exist at all. For areas where ADU regulations exist, follow all the applicable rules and you should never have an issue.
Are You Prepared To Move?
If you consider yourself a traveler, someone who cannot stay at a single place for long, then getting a mobile tiny house could be exactly what you need. One of the amazing benefits of tiny houses, other than the money you save on utilities, mortgage payments, and home maintenance is definitely the fact that you can take your home and leave whenever you want.
New job opportunity? Great, you will tow your house to the new locale. The weather does not suit your style? No problem, you can just pick up and take your house somewhere else. At the moment, this kind of house ownership seems to be most popular with both millennials and those reaching retirement age.
Those fresh from college may not have the resources to afford a traditional mortgage while seniors getting ready for their sunset years have already been there and done that and are looking forward to enjoying their retirement without the burden of taking care of a large home or the expenses involved.
Building A Tiny House
Whether you are building a tiny house or remodeling an RV, you need to know what you can and cannot do. First of all, you need to be absolutely certain you have all the right permits, and that all pending processes have been finalized. Because regulations are not always cut and dry, it is vital to have a clear site picture before you commit time and funds into building a tiny property.
You need to have a rough floor plan and a general idea of what you want to achieve. Think about all the utilities you might need, and find the best and the most sustainable way to power them and maintain them. Sewage is vitally important too so know your options before you begin (municipal sewer, septic tank, active composting, incinerating toilet, portable wastewater tank, etc.).
Will you build it yourself or contract out? Do you plan to have an ADU or will the property be moveable? Will you employ new, used, or a combination of materials? These are just a few of the numerous considerations you need to explore before jumping in feet first. When in doubt, seek out someone who is already living the lifestyle to determine what is important and necessary, what are nice to have items, as well as those things you can skip.
According to thetinylife.com, on average it costs $23K to build a tiny home yourself. The price is roughly double that if you employ a builder.
It is possible to build a tiny house yourself, and the Internet is full of stories of those who have succeeded at it. What you do not see that often are those that started and failed. Like any major building project, you only find out what you do not know when it may be too late to correct the issue. For best results, most who are exploring the tiny house movement should seriously consider receiving assistance from a professional builder.
Consult A Legal Advisor
Owning a home always comes with a little bit of risk and a lot of responsibility. This is true whether you have a 3.5K or 300 square foot home. Because laws and regulations are often murky for tiny dwellings, it is a smart idea to discuss your options with experienced lawyers before you make a firm decision about ownership of one of these property types.
Issues such as where you can build, what you can build, how long the dwelling can stay on the premises, and even personal topics like divorce can play into living a minimalist existence. You should not need to keep an attorney on retainer (hopefully) but it is good to make sure you know your rights and stay on the right side of the law for all aspects of tiny home ownership.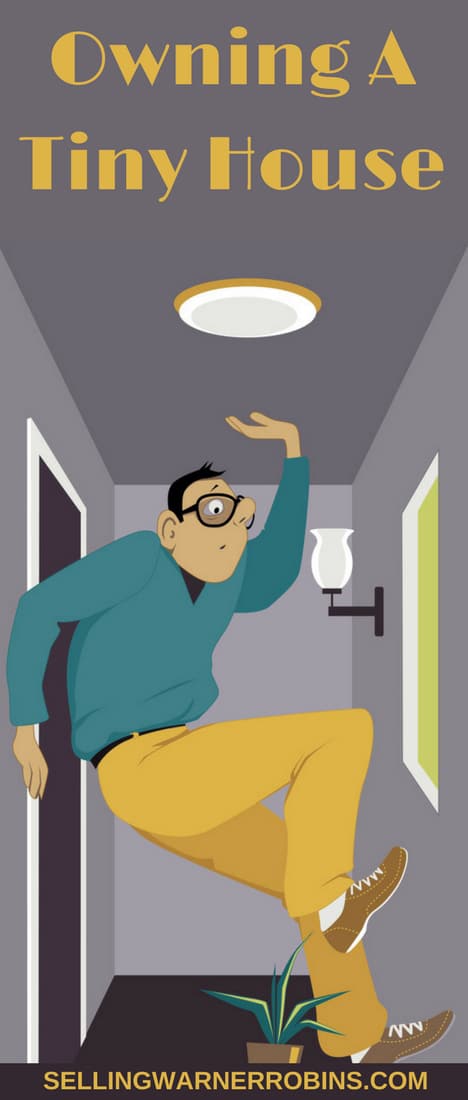 Benefits Of Owning A Tiny Home
There are many benefits of this lifestyle for those who are excited about the prospect of joining the tiny house movement. Here are a few of those plusses:
Affordability to buy/build
Less Carbon footprint
Lower bills
Simple lifestyle
Flexibility to move quickly
Lack of regulations
Off-grid capability
Minimalistic approach
Quick to build/setup
Can become temporary quarters
No property taxes (in some cases)
Cleaning the house is quick/easy
Less to maintain/repair
Encourages togetherness
This primer will get you started but I am sure you can come up with your own list of reasons this type of living is something you are seriously considering. 😉
Reasons The Tiny House Movement May Not Be For You
For every reason why something makes sense, there are always counter arguments why it is not a good option. The tiny house movement is no different. Here are several reasons owning a tiny house may not be a good option for you.
Strict/lacking laws
Getting a loan
Off the grid
Lack of space
Entertaining is limited
Peer pressure
Low resale market
Becoming a minimalist
Not ideal for larger families
Parking choices are limited
Severe weather concerns
Limited home value appreciation
Lack of privacy
At the end of the day, only you can determine what you consider a detriment to living this lifestyle and what you believe are positive traits for homesteading in a tiny home.
Wrapping It Up
If you are still excited about the prospect of owning a tiny house, hopefully, this guide will help you decide whether or not your dream of minimalist living is closer than you think. Living in a small house, or in a mobile home has a lot of benefits, and some downsides, but the most important things to consider are what do you want and what are your goals.
Whatever you decide to do, make sure you have done your research, know your options, have talked with other tiny home owners before you set your decision in stone. Owning a mobile tiny house is a step closer to freedom, and it will help you free yourself from all the clutter, but it is important to make sure you are fully vested in living in a much smaller space before you embark on this adventure.
Additional Tiny House Information
American Tiny House Association is the place to go for all things tiny house! This one-stop shop provides the latest information about this growing trend.
Accessory Dwelling Tips for prospective buyers is available from Accessory Dwellings.
If you want to know more about Tiny Home Communities, this article from The Spruce is sure to pique your interest.
The Warner Robins Tiny House Community has officially opened for both seniors and veterans (Video).
If you found this article on What You Need To Know About Owning A Tiny House helpful, please consider sharing it so other consumers can benefit from the information.
How To Purchase A Tiny House