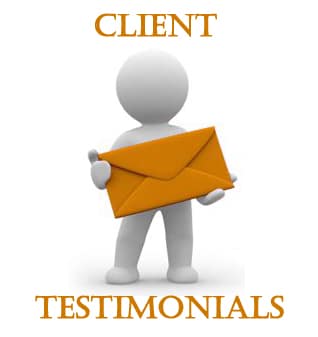 If you are looking to submit or review Warner Robins real estate testimonials for Anita Clark Realtor LLC you have come to the right place.
Anita Clark is an experienced Warner Robins real estate agent who has built her reputation on outstanding customer service, honesty, and proven results.  Her client dedication and commitment to satisfying buyer and seller needs go beyond showing homes or putting a sign in the yard.
Whether she is taking late night calls, searching for that perfect home based on client wishes, or providing Warner Robins real estate counsel, her clients always know she has their best interest at heart.
The Warner Robins real estate testimonials below are what some of Anita's clients had to say about the quality of service they received from Anita Clark Realtor LLC.
~ Anita ~
Warner Robins Real Estate Testimonials, Anita Clark Realtor LLC
Average rating:
13 reviews
Feb 22, 2013
Above and Beyond!!!
I want to tell you about the help and the extra steps Mrs. Anita Clark took for my family during a time of great turmoil with us, in selling our home in Bonaire, Ga. Before asking her to be our agent, our home sat on the market for 6 months with very little actions. The only serious offer we had was a person who wanted us to reduced our home way below value and do a major remodel which our agent at the time wanted us to. We had already reduced our home below market value and the house was in very good shape. We made sure of that for our benefit (yea I know everyone says that).

Anyway, we had moved out of our house and had moved to Virginia and was working with another agent from that same company at our new location. The agent at the new location told us that our home wasn't on their listing and after checking some other listing of theirs, told me to contact my agent to see if there was a problem, which we did. Trying to keep this short, when our contract was up, we changed to your company. We got Anita's name from a sign across the street and from the person who house she sold. OK, trying to keep it short, we called her on our cell phone traveling from GA. To VA. She took our information and we completed everything by mail or email.

Our house sold within 30 days with very few request for repairs after inspection. I know you expect this from your staff but for folks like us, after what we went through and we get that kind of service, well it was great. I retired from the Air Force and from the Base. I have given Anita's name to everybody that will listen and another friend who is using the same company I previously had and is not happy with their service. I know this email is long but you need to know about this and Anita need to know how much we appreciated what she did for us. Thank you for listening and if all of your agents service your customer this way, your company will continue to get these kind of emails/letters. THANK YOU. TOMMIE BOWLES JR.
Tommy/Rosa: The pleasure is all mine! I was fortunate you called and trusted me with selling your home. I knew with my marketing and your willingness to work out a deal that we would get your home sold quickly and that's exactly what happened. I wish you all the best and THANK YOU for the referrals. 😉
Dec 31, 2012
THANK YOU
Anita, Now that this whole house selling process is almost done, I wanted to tell you THANK YOU for being our realtor and helping us sell our home. I have nothing but praise for you and your realtor abilities. You did an awesome virtual tour of our home online and had some wonderful pictures highlighting our features. You were a GREAT communicator with us, kept us in the loop by calling and emailing frequently and most importantly kept us up to date on what was going on with the house listing. I appreciated that so much since we didn't have that before. You are so energetic and knowledgeable and I appreciate you talking us through all the steps of listing and selling our home. You are a hard workder and seem totally dedicated to your job.
Cathy...I appreciate this nice testimonial and am always grateful that excellent clients like you appreciate the hard work and dedication I put into my business. Getting your home sold was my top priority...glad it went so well!
Nov 18, 2012
Anita, You Rock!
Anita was very patient and understanding all the way through my real estate transaction. I was very pleased with her professionalism and would definately recommend her to others looking for a home. She Rocks!

Samantha W.
HA...you rock too Samantha! 😉
Jul 28, 2012
Best Warner Robins Realtor!
I have known Anita Clark for about 3 years. She brings new meaning to the word "Customer Service". Her ability to analyze the details is the best line of defense when it comes to your real estate needs. I have used her real estate experties to help us make the best real estate decisions for our family. Anita is your best friend in the real estate market.
Steven...You and Kristine have a wonderful family. Thank you for allowing me the pleasure of selling your Byron GA home.
Mar 22, 2012
Anita was very helpful.
Thank u so very much for all your help to us while we were purchaing the house there...u are a very nice and helpful Agent..again Thanks so much
Thanks so much for the testimonial, Willie. I appreciate YOU!
Jan 4, 2012
Fantastic Realtor
Thank you for all your work in helping us find a home.
It was a fun transaction and I wish you all the best in your new home, Margie.
Dec 30, 2011
SOLD in record time!
Thank you Anita for getting our house sold in record time and for your patience, support, and many kindness throughout the process. All the best always.
It sure did not take us long to get your home listed and SOLD...thanks for choosing me as your Warner Robins real estate agent, Nidia and Bruce.
Oct 29, 2011
Thank You Anita
Thanks again for all the nice things you did for me. I treasure your friendship. Also, thanks for helping me through the closing. I know you will go far in your job.
Maggie...I enjoyed assisting you, and if you ever need my services again, please let me know. Thanks ~ Anita ~
Jul 11, 2011
A wonderful real estate agent
Thank you so much for all your help the past several weeks. It was truly a blessing to be able to work with you. Thanks!
The pleasure was all mine! Thank you for entrusting me with helping you find the perfect home for your needs.
Apr 25, 2011
Recommendation for Anita Clark
Thank you so much Mrs. Anita for helping me find my first home. I love it. Thank you for going out of your way to help me find a place and all of the other aspects of becoming a home owner.
Kasey...Thank you for choosing me as your Warner Robins real estate agent and for stopping by and leaving this testimonial. ~ Anita ~
Jan 28, 2011
Grateful First-Time Buyer
Anita, I want to just say thank you for your kindness, thoughtfulness, patience and wonderful spirit of love. Your professionalism is a true asset, your loyalty to your clients was always demonstrated. When I didn't know which way to go, you assisted me in every way. It was you who encouraged me to purchase my 1st home and I am forever grateful.
Belinda...you are so sweet and it was such a pleasure helping you buy your first home! Thank you for trusting me to assist you with your purchase. 😉
Sep 14, 2010
We Love Our New Home!
We love the new house. Thank you so much for your patience with us. Surprisingly the girls love it too. Thank you once again!!
You have such a sweet family...I hope you have many years of happy memories in your new home.
Mar 11, 2010
Professional Realtor
We recently listed a rental house for sale with your company, and chose Anita Clark as our agent. Ms. Clark helped our son Matthew find and buy his first house last year, and we were so impressed with her we called her to help us sell ours.

I cannot emphasize how pleased we are with the way she handled everything in such a professional manner, from our first meeting to the closing. Our house was only on the market three weeks before we had a contract.
Thank you so much for the repeat family business Ron and Cindy. It was a pleasure working first with Matthew, then with the 2 of you.