Bonaire GA 31005 – Bonaire GA Real Estate
---
What's Happening in Bonaire GA 31005?
Bonaire Georgia is an unincorporated area in Houston County GA with just over 14,000 residents. This quiet subdivision rich area is located southeast of Warner Robins.
Bonaire GA has more than doubled in population in the past 20 years and is still seeing incredible growth.  The most recent Bonaire addition was the opening of Veterans High School in 2010.
If you like to golf, The Waterford Public Golf Course has 18-holes, is 6,336 yards long, and is a par 72 course.  It also has a community facility, 40-tee driving range, and has been open since 1991.
Bonaire GA is the hometown of former Governor Sonny Perdue.
If you're in the market for a home in a growing community, Bonaire is the perfect middle GA location for you.
Search for Bonaire GA Homes for Sale
Looking for Bonaire GA Real Estate? If so, you can use the Bonaire Home Search or one of the customized home searches below:
Bonaire Homes for Sale under $100K
Bonaire Homes for Sale priced $100K to $150K
Bonaire Homes for Sale priced $151K to $200K
Bonaire Homes for Sale priced $201K to $250K
Bonaire Homes for Sale priced $251K to $300K
Bonaire Homes for Sale priced over $300K
Bonaire New Construction – All Price Ranges
---
People & Demographics
The median age of the Bonaire population is 35.5 years.  Approximately 57.29% of people are married and 11.61% are divorced. About 33.62% of people are married with children and 19.96% have children and are single. The average household size is 2.75 people.
Housing & Population Statistics
As of 2013, the population is 14,355 people with 747 people per square mile (population density).  From 2010 to 2013, the town has experienced a declining population growth of -3.74%.
The median home value for Bonaire is $169,900 with a median home age of 15 years. Approximately 7.01% of houses and apartments are unoccupied (vacancy rate).
Economy & Household Income
The unemployment rate in Bonaire is 6.10% with job growth at -2.95%. Future job growth over the next ten years is predicted to be around 28.00%. The sales tax rate is 7.00% and income tax is at 6.00%. Income per capita is $32,610, which includes all adults and children. Median household income is at $73,449.
Climate & Health Index
Bonaire gets approximately 44.7 inches of rain per year with approximately 1 inch of snow per year.  Number of days with any measurable precipitation is 109.  On average, Bonaire has 223 sunny days per year. The average July high temperature is 92 degrees, and the average January low temperature is 35.7 degrees.
Population by Occupation
Management, Business, Science, and Arts 32.74%
Service 12.3%
Sales and Office 24.5%
Natural Resources, Construction, and Maintenance 15.58%
Production, Transportation, and Material Moving 10.37%
Bonaire GA Public Schools
Bonaire Elementary
Hilltop Elementary
Bonaire Middle
Nearby (within 30 miles) Colleges and Universities
Central Georgia Technical College
Georgia Military College
Middle Georgia State College
Mercer University
Middle Georgia Technical College
Wesleyan College
Educational Statistics
2 Year College Grad. 7.92%
4 Year College Grad. 17,38%
Graduate Degrees  15.29%
High School Grad. 29.82%
Area Hospitals & Healthcare
78th Medical Group
Coliseum Health Center
Coliseum Northside Hospital
Houston Medical Center
Medical Center of Central Georgia
Perry Hospital
Other specialized medical services in Houston County GA include:
Health Connections – Cardiac & Pulmonary Rehabilitation
Houston Heart Institute
Houston Lake Med-Stop
Houston Lake Rehab
Pavilion Diagnostic Center
Pavilion Med-Stop
Pavilion Rehabilitation Center
The Surgery Center
Public Transportation (i.e. bus/taxi)
The average commute for the working population is 20.95 minutes. Approximately 82.60% of commuters drive alone in their own vehicle, 15.54% carpool, 0.0% use public transportation, and 1.19% work from their home, 0.0% walked or used some other means.
Rail Service is provided by Norfolk-Southern and CSX. The nearest ports are Savannah (170 miles) and Brunswick (191 miles). There are three local airports which can be used by corporate or general aviators which include: Middle Georgia Regional Airport (Macon), Perry-Houston County Airport (Perry), and Warner Robins Air Park (Warner Robins). These small airports provide connecting flights to Atlanta's Hartsfield-Jackson International Airport. Travelers needing a shuttle service to Atlanta's airport can use Groome Transportation.
Arts & Entertainment
Bishop's ATA Karate – 402 GA-247, Bonaire GA 31005
The Waterford Golf Club – 620 GA-96, Bonaire GA 31005
Parks
Ted Wright Memorial Park– 2841 Moody Road, Bonaire GA 31005
Lakes/Rivers/Reservoirs
Perdue Lake
Thompson Mill Creek
Williams Lake
Wilkinson Lake
Restaurants (not chains)
Emilio's Cuban Café – (Cuban) 402 GA-247, Bonaire GA 31005
La Cabana Mexican Restaurant – (Mexican) 402 GA-247, Bonaire GA 31005
Saigon Noodle House – (Asian) 402 GA-247, Bonaire GA 31005
Sizzling Pepper Griddle Co – (BBQ) 88 7th Avenue, Bonaire GA 31005
White Diamond – (BBQ) 497 GA-247, Bonaire GA 31005
Wok N Roll – (Chinese) 789 GA-96 #2G, Bonaire GA 31005
---
Your Bonaire GA Real Estate Expert – Anita Clark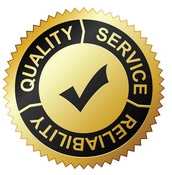 I hope you found this information about Bonaire GA useful. It is intended to give you a quick assessment of all this community has to offer. For detailed information please call me at (478) 960-8055.
As a Bonaire GA real estate agent, I am committed to helping you find the ideal property for your needs or assisting with the sale of your existing property. I specialize in helping first-time buyers, foreclosures, military and corporate relocation, new construction, and re-sales.
Chances are you are here because you found me online. My marketing is very proactive and is provided to assist you in making an informed real estate decision. I look forward to helping you satisfy your Bonaire GA real estate needs.
I love being a Bonaire GA Realtor®, let me show you how much!
~ Anita ~
Bonaire GA Real Estate – Bonaire GA 31005
---
Sorry we are experiencing system issues. Please try again.