What Property Types are Eligible for VA Loans?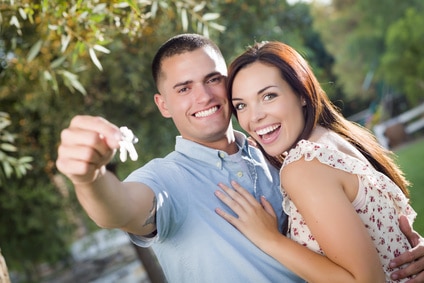 Veterans of the United States military often wonder if there are any limitations on the VA Loan Qualified Property Types covered in this mortgage assistance program. The simple answer is that nearly any type of traditional single family residence from modular homes to condos can be considered eligible under the VA loan program. Approved participants in the VA Loan Program can also use these financial benefits to a acquire refinancing on their existing homes for up to 100% of its current value. Even single family homes of new construction can be built using the money provided by this program. But each type of building has its own set of guidelines for eligibility.
Co-Ops
Co-op stands for Cooperative Housing Project and does not fall under the requirements for VA Loan Property Type Eligibility. This type of housing is similar to the purchasing of an apartment in a high-rise condominium complex that you might find in New York City. Buyers of co-ops are not actually purchasing the land on which this property is located, but rather they are buying a share of a nonprofit corporation. By purchasing a share, the owners are allowed to then reside in an individual unit located within the co-op. Co-ops are not one of the VA Loan Qualified Property Types.
Condominiums and Townhomes
Condominiums and townhomes are very different from co-ops. In these types of real estate purchases, borrowers are actually purchasing the land on which this dwelling is located. Therefore, condos and townhouses fall under the guidelines for VA Loan Property Type Eligibility in some but not all cases. The drawback is that in order for these types of properties to qualify, the entire condominium or townhome complex must have received approval from the Veterans Administration before an individual unit can be purchased with money provided by the VA loan program. The VA does provide an updated list of approved complexes online.
Modular or Prefabricated Homes
In some circumstances, modular homes can be considered one of the VA Loan Qualified Property Types. A modular or prefabricated home is one that is actually manufactured and assembled almost entirely in the factory. It is then shipped to the desired location on large trucks where it is pieced together into its final form. These should not be confused with mobile homes, which do not qualify for VA Loan Property Type Eligibility. As long as the modular home is permanently attached to a foundational structure underneath and has been built according to HUD requirements and guidelines, these properties will usually be considered approved for VA Loan funding.
New Construction
Although it can be much more difficult to acquire government funds for the purchase of new construction homes, it is not altogether impossible for these types of residences to be considered VA Loan Qualified Property Types. The existing guidelines are very similar to those of condominiums and townhomes. In order to use VA funds for the construction of your new home, the building contractor, floor plan and design, and the construction site itself must all be approved in advance by the Veterans Administration. However, many veterans skirt this issue by first acquiring a conventional bank loan to build the home, following with the refinancing package from the VA Loan Program.
What Property Types are Eligible for VA Loans?