The Best Loan Options for Your Home Improvement Projects
Your home is a significant investment that requires updates, renovations, and repairs to keep its best shape and leverage its market value. However, not everyone has cash on hand to pay upfront for costly home improvements. This is where you need to do your homework and ensure you choose the best loan options for your home improvement projects.
A home improvement loan is popular among homeowners since it can help fund for much-needed upgrades and repairs without eating away your savings. Check out the various loan options for your home improvement projects and see which one is right for your needs.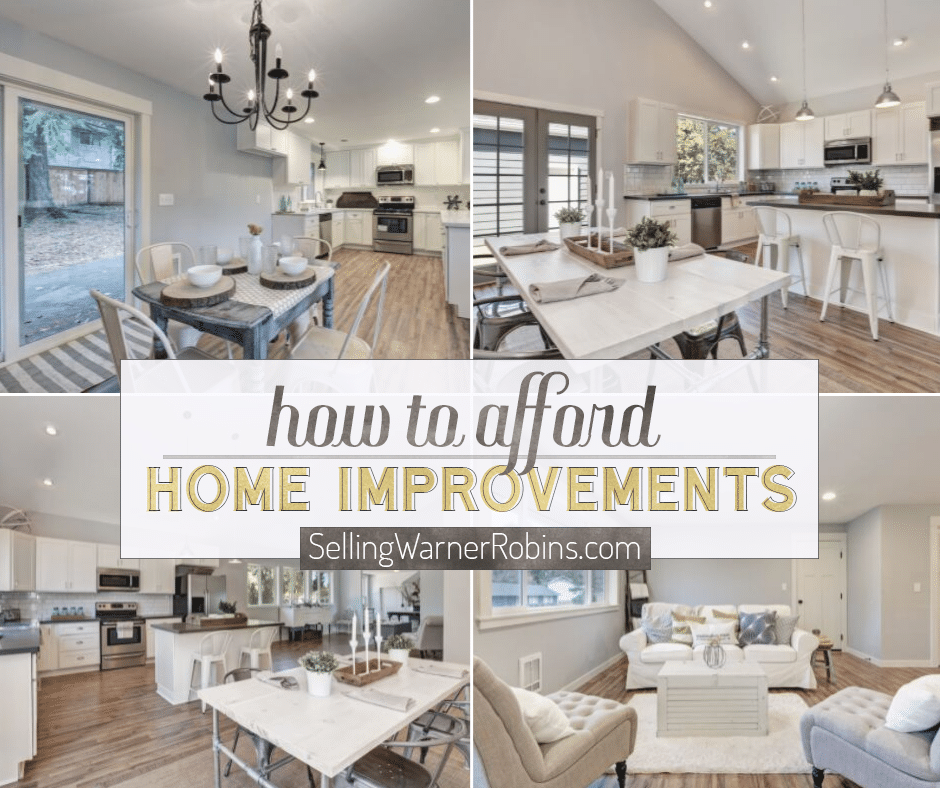 What is a Home Improvement Loan?
A home improvement loan, in its most generic term, is a short-term loan used for residential property improvements such as alterations, additions, repairs, and maintenance, or replacement of structural parts.
If you have a termite problem or leaky pipes in the basement, and can no longer wait to save up enough money for it, a home improvement loan is the answer. It can help you finance your home improvement project on your terms.
Typically, a home improvement loan is not hard to source as it also comes in the form of personal loans like Creditninja.com that one can quickly secure online. There are many accessible lending companies and online platforms that are happy to help you get the funding you need for your home.
Is a Home Improvement Loan Tax Deductible?
The answer is no. A home improvement loan is not tax-deductible, but you can subtract the interest on the loan.
A tax deduction is only applicable to home improvement loans that notably increase the value of your home, also known as "capital improvements." These improvements could be a pool, an upgraded A/C system, or building a garage. It's exclusive of repairs and maintenance.
Also, keep in mind that you stand to pay higher property taxes for a home with a higher market value.
How Long Does it Take to Get to Approve a Home Improvement Loan?
The time it will take for your loan to get approved depends on many factors. But it will be best if you're ready. Before you start contacting lenders, it's a wise move to create a loan request that covers a specific amount of money for your home improvement project.
You will also need to get all your documentation in order, which can cause delays sometimes. Acquire a copy of your pay stubs and credit score, and any other documentation that indicates your financial status and your capacity to keep up with the payments.
Fortunately, if you have a high credit score, you might get approved quicker than those with lower credit scores. If you're using the equity of your home as a guarantee on loan, the mortgage you've paid off can be a significant factor too.
Another factor that lenders will consider is the value of your home, and if it has accrued since the mortgage started. Sometimes, these lenders may demand an appraisal of your home before they agree to lend you.
The approval process usually takes 2 to 6 weeks, depending on how prepared you are with documentation and proposal.
Traditional Home Improvement Loans
A traditional home improvement loan allows a homeowner to borrow a lump sum to pay for the necessary materials and labor to complete projects such as remodeling a bathroom or kitchen, replacing an old HVAC system, or adding a swimming pool to the backyard.
Traditional banks, credit unions, and online lenders offer unsecured personal home improvement loans. Basically, these loans don't require home equity as collateral, which is advantageous for the borrowers. However, they have higher interest rates compared to secured loans. Such interest rates will depend on the amount borrowed, the loan term, and borrower's credit score.
Here are other things to put into consideration if you'll go for unsecured home improvement loans:
Unsecured loan comes in smaller amounts. Unsecured loans, in general, mean lower dollar amounts. Unsecured home improvement loans for most lenders may top out at $20,000 up to $25,000. Although cases may vary.
Loan terms are shorter. Unsecured loans may stretch for one year up to seven years. These loans also follow the borrower and not the house. If you sell your home, you can elect to keep or pay off the loan. Also, when you shop for unsecured loans, make sure they're genuinely unsecured. Some lenders put a lien on the home even though they offer unsecured loans.
Unsecured loans usually don't have start-up fees and are quick to obtain. Unsecured personal loans are based on credit history, income, and debt load. These factors are the reason such loans are easy and quick to get. In addition, many unsecured loans have no set up costs, unlike second mortgages that require origination fees and closing costs.
Unsecured loans have higher interest rates. Unsecured home improvement loans are substantially lower than a credit card but probably higher than a home equity loan. And, unlike home equity loans, an unsecured loan's interest isn't likely tax-deductible. Still, it's wise to verify such details with a tax professional before you decide.
Borrowers will need good credit. If you want to get a large sum out of an unsecured home improvement loan, you'll need good credit. But what qualifies as good credit will vary among lenders.
Personal Lines of Credit
A personal line of credit is comparable to a personal loan, but it has a different function. The borrower can draw upon a line of credit as needed within a fixed number of years instead of borrowing a lump sum.
It can also keep the homeowners from borrowing more than what they need by allowing them to access the cash only when needed. However, for homeowners who don't deliberately monitor their borrowing, a personal line of credit can make it easy for them to borrow beyond what's intended. Also, those small draws on the credit line can add up to a large total amount borrowed over time.
The repayment period for a personal line of credit is commonly shorter compared to the repayment period for a traditional line of credit or home equity. Although the monthly payments for this kind of loan may be higher, the borrower can pay less in interest over time as a result.
Home Equity Loan, HELOC (Home Equity Line of Credit) or a Hybrid
Home equity loans and HELOC (home equity lines of Credits) are popular options for funding home improvement projects because their repayment periods are long, which make their monthly payments low. Since these loans are secured by your home's equity, they have low-interest rates that are tax-deductible if you itemize.
Just like any other loans, there are red flags with these types of loan too. The biggest one is that you might lose your home if you default. Also, it will take you 20 up to 30 years to repay them. Since a home equity and HELOC are both long-term loans, you'll actually pay more in interest compared to a short-term loan with a higher interest rate.
A home equity and HELOC loan may sound just about the same, but there are notable differences between the two. With home equity, you can borrow a lump sum all at once, but a HELOC will only allow you to draw on a line of credit if needed within the draw period. While you're on the draw period, you'll only pay the interest on the loan which makes monthly payments quite small. However, it will lead to payment shock once the draw period ends, and the borrower needs to start paying the principal too.
Further, a home equity loan has a fixed interest rate, while HELOC comes with varying interest rate. Compared to a home equity loan, HELOC's initial rate may be lower, but it can become higher over time, especially if market conditions will leverage interest rates.
The good thing about some HELOC loans is that they offer the best of both worlds, allowing you to lock in a portion of what you've borrowed at a fixed interest rate and to draw upon a line of credit as needed, giving you better repayment certainty.
P2P (Peer-to-Peer) Loans
A peer-to-peer loan is also another way to acquire an unsecured loan for your home improvement project. The funds for this type of loan will come from various investors who will give a small amount of money to different loans to expand their risk. You will make a payment every month, just as you would with any other loan.
For other lenders, your interest rate will depend on how much you want to borrow, your repayment period, and your credit score. The best thing about P2P loans is that you'll get out of debt quickly and won't be paying interest for years. The reason being is that these loans have short repayment periods of three to five years. What's more, even though you have less-than-stellar credit, you may be able to get a peer-to-peer loan. But then again, it comes with a high-interest rate.
Paying a 30% interest may be too much for a home improvement loan. But if you're desperate, a P2P loan can be a better option than using a credit card to cover the expenses. With a peer-to-peer loan, you'll be forced to repay within a few years, unlike a credit card balance that is likely to drag out and will make you pay the interest forever.
FHA Title I Property Improvement Loans

If you have limited equity, you can pursue an FHA Title I loan for improvements that are deemed necessary for your home. However, this type of loan can't be used for luxury items such as outdoor fireplaces or swimming pools.
Loans below $7,500 mark are usually unsecured. And the most one can borrow to improve a single-family home is $25,000 for 20 years. It's the lender who determines the interest rate. That being said, you need to look for a lender with FHA-approved Title I eligibility to acquire this type of loan.
You'll need a demonstrated ability to repay the loan and good credit, as with any loan.
Cash-Out Refinance
A cash-out refinance is another option you can source for home improvement purposes. This loan works by refinancing your current mortgage loan with a larger amount to pay for it, and you take the difference between the two loans in cash. Most homeowners resort to refinancing so they can convert some of the equity they've built up in their homes into cash.
To give you a clear picture, let's assume the value of your home is $240,000, and you also have $120,000 debt on your mortgage. Through refinancing, you can get $192,000 worth of the new loan. You'll pay the existing $120,000 mortgage debt, and that will leave you with $72,000 balance which you can use for other purposes, or in this case, home improvement projects.
Take note that doing a cash-out refinance will mean a longer time to pay off your home. But, it will give you access to the lowest interest rates possible to fund your home improvement projects.
Typically, lenders will require homeowners to keep 20% of equity after the cash-out refinance. As such, you'll need to have sufficient equity if you want to go after this option. You also need to have a job, and a good credit score to meet all the standard requirements to get a mortgage.
0% Introductory Rate Credit Card
If your credit is good to excellent, you might get approved for a new credit card that will not charge you with interest on new purchases for nine to 18 months, or depending on the bank.
The catch with this zero interest rate setup is that you'll be required to make on-time minimum payments every month, even if you're still within the 0% introductory period.
Should you wish to try this option, you will need to create a feasible repayment plan to settle your debt before the introductory period ends. Otherwise, you'll pay the remaining balance's interest at a much higher rate.
How to Get the Right Home Improvement Loan
It's crucial to choose a home improvement loan that aligns with the scale of your projects and your needs. Knowing what your options, along with their pros and cons, aren't enough.
You need to do further homework to hit it right with the loan that best suits your needs. Take your cue from the following.
Do Your Own Research
Doing a lot of research is how every loan hunting project should start. First, have an estimate of the total expenses for your home improvement project. Also, leave a little wiggle for possible cost overrun.
Inquire about different contractors until you find one with the necessary professionalism and recommendations to get the job done on budget and on time.
Evaluate Your Finances
Assess the current status of your finances and figure out how much of the improvement projects you can afford using your savings.
Check Your Credit History
Keeping on top with your credit history can help you acquire a loan with better rates. It will make it easy for you to stay ahead down the road.
Consider an Appraisal
It may only be relevant if you're after a home equity loan, but it can be essential to the amount of money you'll need to take out in loans, regardless if you get approved or not. Appraising your property will also help you keep the interest regarding your loan's size.
Decide What's More Important to You
Some people prefer to pay more each month on a shorter term loan in order to pay less interest, while others would rather pay more interest with a lower monthly payment. It's up to you to decide which one is the most feasible option for you.
Figure out What you Need
Cost overruns are inevitable, especially in home improvement projects. But, the more you prepare for it, the better. You can get a better idea of what you can afford, helping you decide which renovations can wait and which should go first through going deep into the details of what you need to pay for.
Shop Around
It goes without saying, but it's essential to hire a contractor you trust. It will help ensure that you get the best value for your buck and stay within budget.
Takeaway
With the availability of different home improvement loan options in the market, there's no more reason for you to put on hold those renovation projects you've been planning for a long time. Find out what loan type will suit the kind of work you want to get done, what it should cost you, and then comb the web.
If you found this article on loan options for your home improvement projects helpful, please share it so other consumers can benefit from the information.
The 7 Best Loan Options for Your Home Improvement Projects