A Guide To Home Equity Loans
This guide to Home Equity Loans should be helpful to homeowners who might be temporarily strapped for cash, perhaps in need of money to finance a child's expensive college tuition, make unexpected home repairs or renovations, or take advantage of a new investment opportunities.
In addition, this guide to Home Equity Loans will help you determine if this type of loan is the perfect option for you.  By using the equity in your home as collateral or a Line of Credit, this may be the better loan choice than taking out a second mortgage or refinancing your existing loan.

Money in the Bank
Because this equity is viewed as "money in the bank" by many of your financial lending institutions, banks tend to offer significantly higher loan amounts at far reduced interest rates in a much shorter amount of time.  The approval process is usually quick and painless, and the repayment plans can last for as long as 30 years.   Banks will gladly offer a one-time installment loan based on a certain percentage of your home's appraisal value, minus the remaining outstanding mortgage balance.  And much like a traditional mortgage, a portion of your monthly installment payments will go towards paying down the principal and the rest towards the interest.
Higher Property Appraisals 
Banks are in the business of lending money.  They only make money if people borrow money.  Since Home Equity Loans are based on the difference between the appraisal value of the property and your remaining mortgage balance, banks have a much higher inclination to offer appraisal values that are much higher than with other types of non-secured loans.  This results in an increased Line of Credit for the borrower, and the banks can make money off of the extra interest rates of the higher loan amounts. This loan is considered far less risky for the loan officers because they can always foreclose on your home if you are unable to repay the loan.  Another side benefit is that your personal credit scores are not given as much importance.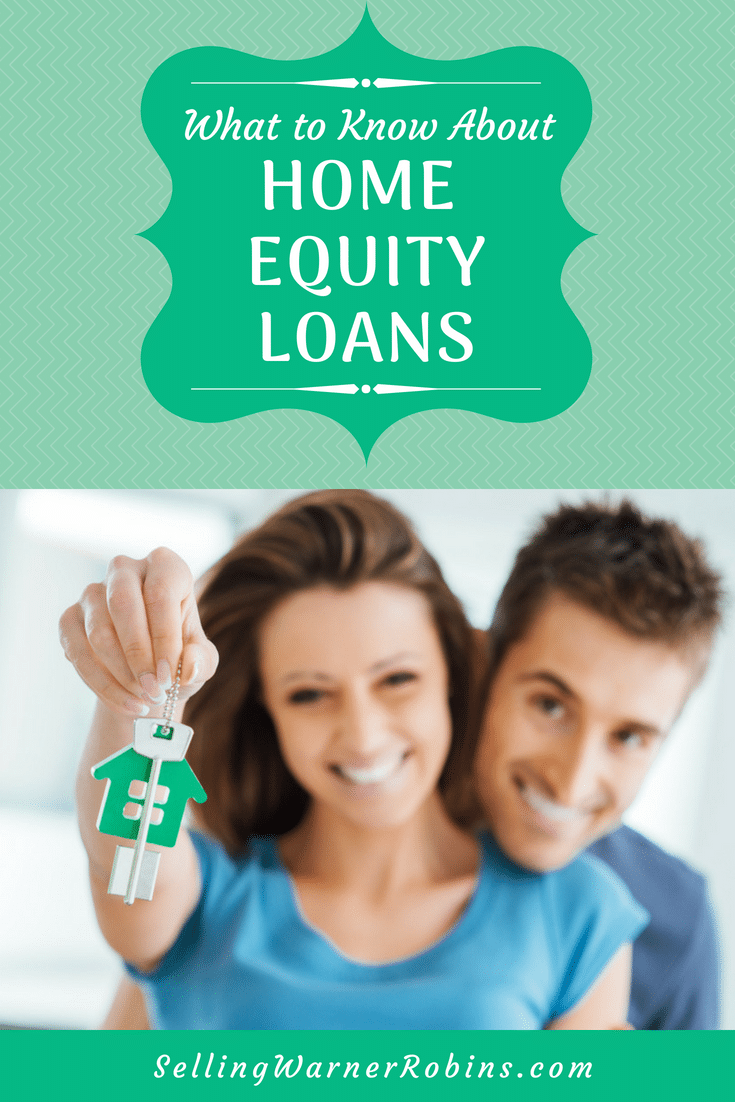 Uses of Home Equity Loans 
If the homeowner has the proper documentation, then the money acquired from the equity Line of Credit can be used for nearly anything imaginable.
College tuition
Home renovations, repairs, and additions
The purchase of other real estate, including rental properties and vacation homes
Debt or credit card consolidation
Investment or business opportunities
Automobile purchases
Weddings
Funerals
Vacations and holidays
The Application Requirements 
Generally speaking, any type of property is allowed in order to secure Home Equity Loans.  This can be a traditional single family home, a condominium or townhouse, a duplex, or other types of multi-family dwelling.  Even modular homes qualify.  In order to be approved for this equity Line of Credit, homeowners will be asked to meet the following criteria:
Show proper documentation of home ownership
Show proper documentation of current amount of equity in the home
Provide proof of employment
Maintain a specific debt to income ration, usually below 38%
In cases where funds are to be used for property renovations, contractor quotes may be required.
In cases where funds are to be used for debt or credit card consolidation, financial statements may be required. 
Once these guidelines have been met, homeowners can often receive their money in as little as one-business week or less.
Lower Interest Rates 
In many cases, although not all, the homeowner will receive a much better interest rate on Home Equity Loans than on other types of traditional unsecured financing.  Because your home equity is acting as collateral against the lump sum loan amount, the banks usually feel much more comfortable offering these lower rates.  This means that you save a great deal of money over time.  And the interest rates are usually fixed which means that your monthly payment remains consistent even during times of market fluctuations.  But be careful.  Some banks may offer a fixed rate that is slightly higher than the going rate for a variable interest loan.  But the interest may also possibly qualify as a deduction on your income taxes.
A Great Choice for Big Ticket Purchases 
Using your home equity Line of Credit is a great choice of loan for those who need financial capital fast for a one-time purchase of a big ticket item.  It is not usually recommended for more frivolous purchases of items that will instantly lose their value or as a means of creating an extra bank account to dip into on rainy days.  Always makes sure that you have the proper means to repay the loan before you apply and receive the funds.  Homeowners who fail to make good on their Home Equity Loans can very easily lose their house forever.
Whatever your reason for considering a home equity loan, you have plenty of options to consider. If you found this post informative, helpful, or a good start for homeowners who are considering a home equity line of credit, please consider sharing it with others on social media.
Additional Equity Loan Resource
Infographic: Guide to Home Equity Loans is a visual walk-thru of the home equity loan process.
Consumer Guide to Home Equity Loans