8 Tips to Boost Your Home's Curb Appeal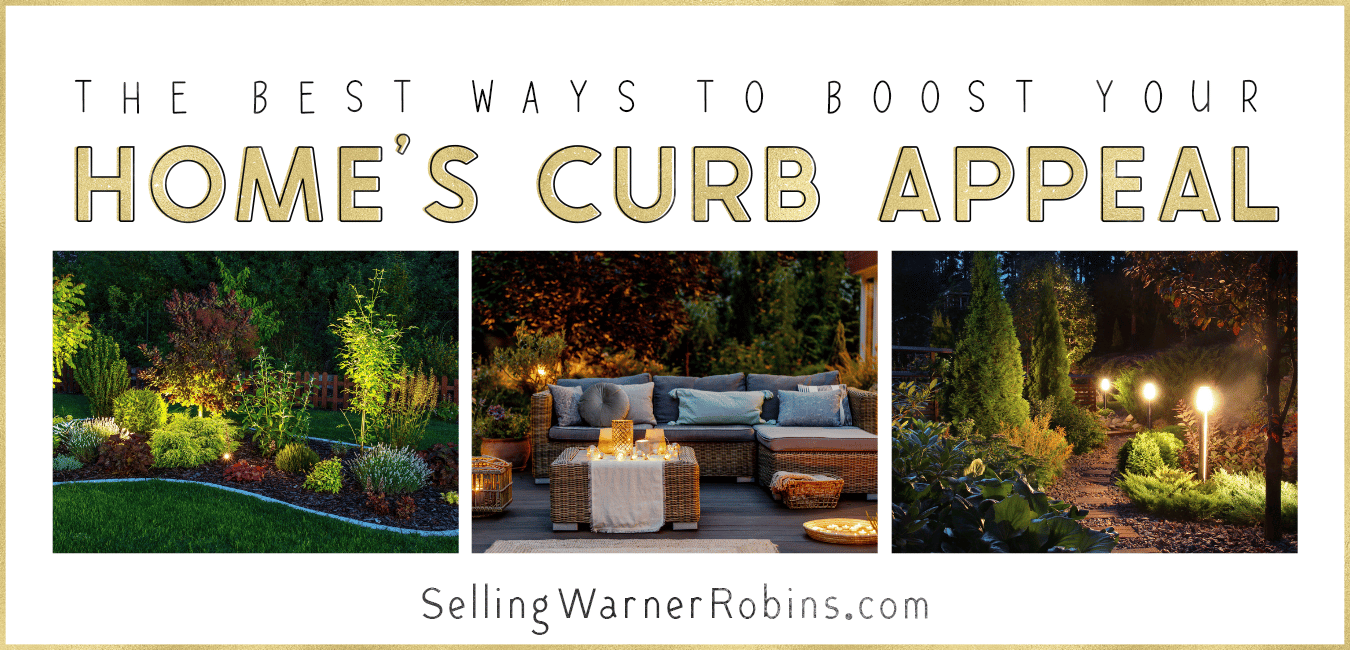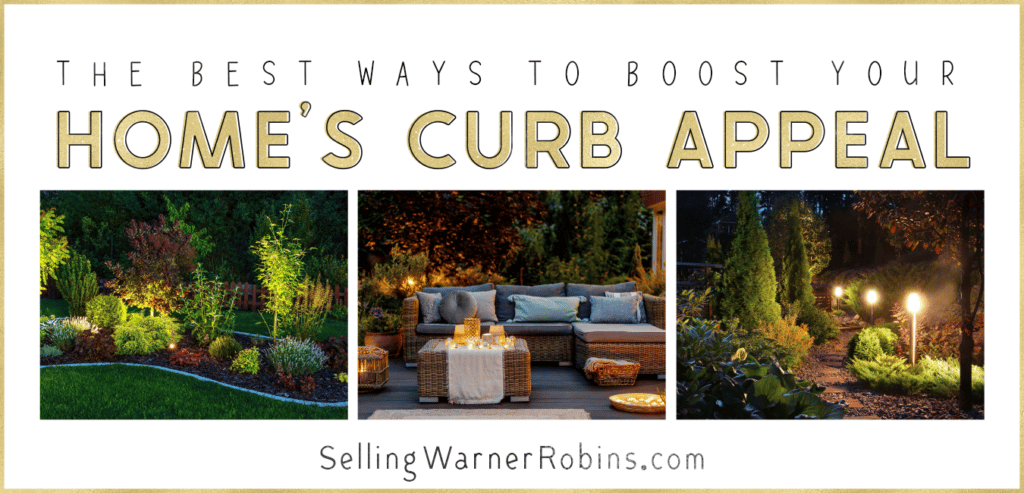 Home renovation usually entails extensive interior projects that can be rather costly, especially if we're talking about the bathroom and the kitchen. However, we've got to keep in mind that the home begins at the front yard and not at the entrance door. This is particularly important when putting a house on the market. We want buyers to fall in love with the property at first sight. Follow these 8 tips to Boost Your Home's Curb Appeal and have your home stand out from the crowd.
According to the 2022 Remodeling Impact Report by the National Association of REALTORS, the prevailing reason for undergoing an exterior remodeling project is to sell the home in the next two years. However, even if selling is not the priority, homeowners who upgraded their exterior have a greater desire to be home since completing the project and have an increased sense of enjoyment when they are at home.
The report also suggests that most, if not all, costs related to outdoor projects are recovered at the time of sale. This is why most NAR members believe that curb appeal is essential for attracting the buyer and ensuring the purchase.
So, regardless of whether you want to sell the house or have an increased sense of enjoyment when arriving at your place, here are a few tips to boost your home's curb appeal.
Start with the Lawn
They say the grass is always greener on the other side, but what if you put all your efforts into making the grass the greenest on your side? Well, it will probably return to you in the form of an amazing view and increased price on the market.
Improving lawn quality requires some work, but it does pay off. For starters, you will need quality grass that is adequate for your location. To determine the type of grass suited for your yard, you will need to test the soil. You can do that regularly to stay on top of the lawn's nutrient and pH needs. The results can show if the soil needs additional amendments that help restore the balance.
Vibrant grass requires regular weekly maintenance. This includes maintaining appropriate mowing height for the grass type. Maintenance entails proper nutrition, such as lawn fertilizers and mineral supplements, as well.

Landscape Advice
A vibrant lawn is great, but to really up your game, you will need to do some landscaping. Before you set your mind firmly on the front yard design, consider the design and the architecture of the house, and base your work on these features. For example, a modern house is complemented by a minimalist garden, while a country house benefits from a luscious cottage-style landscape.
Further on, consider the proportions. A large house with a flat front will be complemented by plants and midsize shrubs inspired by the shape and size of the house. Plant grouping can also reflect the lines of the property and pathways.
As for the selection of the plants, think about the color of the house. Accentuate the blues and whites with a collection of yellow, pink, and purple. Soothe the red trim with gentle yellows and whites.
When doing landscaping, consider what would catch the eye of a passerby. This has to be something attractive from a distance but without blocking the doors and windows. Also, don't let it take over the rest of the elements. You can achieve this with several masses of plants or large bushes and trees.
Enhance Nature with Hardscaping
Hardscape elements serve to improve the curb appeal and enhance the visual effect of the plants, flowers, and bushes.
Make the pathway to the house a natural transition from the first point of the yard to the entrance door.
The hardscaping should also go hand in hand with the architecture of the house. A modern house will require a simple walkway, while a rustic design calls for a brick or stone paved road.
Hardscape-edged beds can also give you a good bang for your buck if you are planning on putting your house on the market, while a border of pavers brings elegance to the front yard.
If you already have hardscaping elements that are cracked or damaged, make sure to fix them, not only because of the appearance but also because of safety. This goes not only for the walkways but also for the driveway.
Hardscaping includes other non-living elements, such as a gazebo, paver patio, or retaining wall.
Gazebos make a huge impact, especially for potential buyers who like to entertain. They are simple to construct, and different designs can fit into every yard. You can use them as a center of the garden or an extension of the house. When placed in a secluded part of the yard, gazebos can serve as a private escape from the hustle of everyday life.
An outdoor kitchen is an increasingly popular element if you are willing to invest that much.
Add Something Extra
The yard needs something that stands out, attracts curious eyes, and also serves to make people in the household happy. Adding various natural elements to the landscape could achieve just that. We are talking about water and fire features.
One of the most desired add-on features of landscaping is an outdoor fire pit. This element calls for gathering and socializing, but it also adds warmth that is usually reserved for the interior.
When deciding on a fire pit, first check the local regulations and restrictions. As for the location, install it at least seven feet from flammable objects and nowhere near any water feature that could damage its structure.
Another choice you need to make is the fuel type. You can choose between wood — which can be less expensive, more caloric, and provide the beloved crackling sound — and natural gas, which is simpler to maintain, cleaner, and easier to use. A good propane fire pit will fit into any yard and enhance their features while requiring significantly less effort than wood-fueled ones.
Now that you have the fire element, it is time to add water to contrast it. Regardless of the type of water element, you need to consider the safety and proper drainage. The style and design of the water feature will depend largely on the space you have at your disposal.
Outdoor fountains come in various sizes, and they can be set up anywhere in the yard. You can also opt for a pond or a pondless waterfall if you don't want to maintain aquatic life forms. A nice way to add a water feature is by installing a rainshower curtain. Also, you can create a water wall fountain on any wall if you're short on space. If you love waterfalls but want something simpler, a water wall cascade might be just right for you.
Refresh the Facade
Even a simple coat of paint can give your house an entirely new look. However, this is a complex endeavor, and every side of the house is a project unto itself. Not only that, but the exterior has different areas, and they may require different techniques and colors.
There are two types of finishes to choose from: flat and satin. Both have their advantages. A satin finish is light and easier to clean, while the flat is great for long projects with a lot of breaks because there is no visible overlapping when you pick up the paintbrush again.
As for the color palette, it would be wise to play it safe with neutrals, especially if you are planning on placing your property on the market. Even if you are not selling, exteriors are less susceptible to fleeting design trends.
However, there are some 2022 exterior trends you can take your inspiration from. A trend every house, especially traditionally designed, can benefit from is a palette of warm organic shades that mimic the color of earth, clay, or stone to blend seamlessly into the environment.
For a modern house, you can opt for a huge exterior trend  — monochromatic black facades. It sounds a bit dark, but these hues can make the property stand out and contrast the surroundings perfectly.
If you want just a slight twist on the bright white picturesque suburban house, opt for more subdued nuanced whites that can look sophisticated and gentle.
Other hues the designers are recommending are vibrant greens, muted gray-greens, classic navy, and muted pastels.
Of course, you shouldn't just jump into this project without considering the factors out of your control. Regardless of how much you like a certain color combination, consider the style that complements neighboring facades without replicating them.
Do Some Work on the Porch
To enhance the paint job, you'll probably need to paint the doors and windows — or even replace them if they are visibly damaged. New windows can be a huge investment, so if you can get away with paint, do it. Painting the doors and window frames is quick and inexpensive. Choose the color after you've painted the house so that it can complement the prevailing palette.
Wood elements such as railings and shutters can add warmth and visual interest to the front porch. If you already have a wood patio, you can strip it down to its natural color and achieve vibrancy with a wood sealant. You can also refresh the stain.
Another way to create this welcoming vibe with wood is by adding a wooden porch ceiling. If these projects are too extensive for you, add wood-tone siding only to selected areas or wood gable accents in the peaks of the roof.
Stone and brick elements can also give a more natural atmosphere to the porch. They can be introduced through stairs, tables, flower pots, etc.
Improve the Lighting
Lighting plays a huge role in the overall ambiance of the front yard. Of course, its importance comes out to the light (pun intended) when the sun goes down. When implemented correctly, lighting can enhance the property's unique architecture, as well as your landscaping and hardscaping efforts.
When choosing where to shine your light, focus on the unique parts of the architecture and landscaping, such as bricks, columns, patios, walkways, fountains, etc.
You can even uplight a tree. This directs the light up to the canopy or the trunk of the trees and brings a sense of elegance and drama.
While the basic function of lighting is to ensure safety, go beyond that, particularly when it comes to the front entrance. Large, unique lighting fixtures can make a real design statement.
Create a Relaxation Zone
As an extension of your home, you want the front porch to be a welcoming space that you'll proudly display to the neighborhood.
Regardless of the spaciousness of the porch, the area can be optimized with furniture proportionate to the scale of the space. Choose compact furniture, such as slender rocking chairs or a quaint bistro, for a small porch. A large porch, on the other hand, can be divided into multiple zones, such as a reading nook, a breakfast station, etc. Such zoned space will feel cohesive if you choose furniture and accessories with a consistent color palette and style.
This is the part where you can get creative since you can use repurposed old furniture or even mix styles if you select one cohesive element.
The most important thing is to avoid clutter.
Final Curb Appeal Advice
Purchasing a property is an enormous, life-changing decision. However, whether we want to admit it or not, it is largely impacted by emotions. The thing the potential buyers see first is the front yard. If you get their attention right there, you'll probably have a better chance to close the sale.
This also means that you will be able to boost the value of your property. Every year the Remodeling Impact Report suggests that these projects provide the best return on investment. This is why "curb appeal" is high on the priority list of many realtors when a property is being renovated for sale.
All these tips to boost your home's curb appeal we have covered will help you choose your projects well and get the results you're after.
8 Key Tips to Boost Your Home's Curb Appeal