Buying a Home with Built-In Resale Value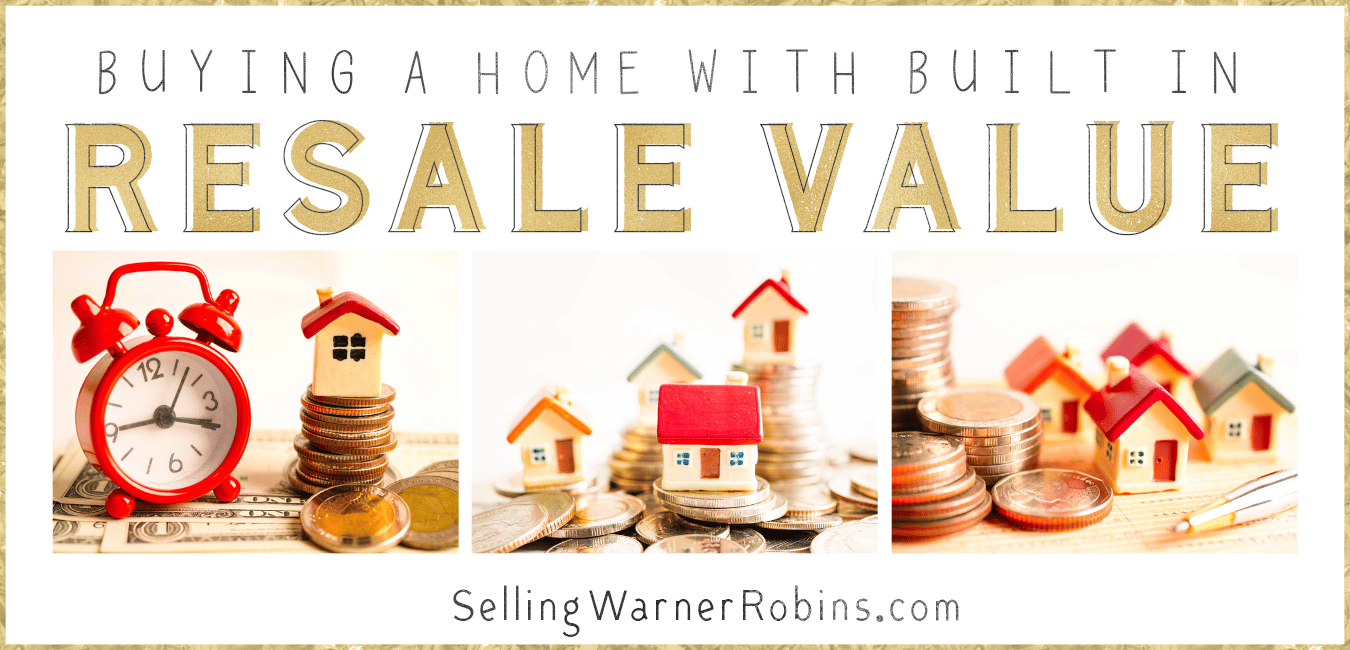 Purchasing a home is one of the largest and most consequential financial decisions you will make in your life, and it's important to consider all aspects of the transaction before taking the plunge. Making sure you find your dream home that meets all your requirements is important, but there are some other factors to consider too. Ideally, you buy a home with built-in resale value to give yourself the best opportunity to sell the home when you eventually move on. This is especially true for first-time home buyers who are often hamstrung
So, how to go about making sure a prospective home you are looking into has a strong built-in resale value? There are a few key indicators you can look at or discuss with your real estate agent that will help make sure you don't end up with a house you lose money on or can't sell if you end up in a situation where you need to. Look at it this way – no one would want to buy stocks they can't eventually cash out and sell, and houses are the same way.
Indicators of Strong Resale Value

One of the main things you should always consider when buying a home is the resale value, a term that encompasses not only the amount you will be able to sell the house for in the future but the ease at which you will be able to do so and any difficulties that will arise when trying to resell the house.
Let's go over some of the things you should look out for while inspecting and touring potential homes you are considering.
Location of the Home
It's been repeated so much it's become a mantra familiar to even those outside of the real estate profession: "location, location, location". The number one predictor of a strong built-in resale value is the location of the property, which can be observed by simply checking out retail listings in different areas. Run-down shacks in the right location routinely sell for over $500,000, while you can purchase a veritable mansion in other parts of the country for half the cost.
However, not everyone can simply move to a more desirable location. All you can do is work with the abilities you have and try to find the most desirable location near you. Some signs you are looking in a more desirable location are:
Strong school districts
Since school district funding is based on property taxes, check out the reviews of the local school district or drive by the buildings to get a feel for them. Newer, nicer-looking schools are a solid indicator of a better real estate location.
Neighboring housing prices
Check out the listings of houses nearby the one you are examining, and see how they fit relative to other locations in the area or state. If they are higher than the average, it's an indicator the neighborhood is in a better location.
Local amenities and developments
Try and make sure the area you're considering moving to has ample opportunities for things to do, whether that's shopping, dining, outdoor activities like hiking, or city-sponsored events like art walks and street fairs. If there's current or planned commercial or retail development in the area, it's a good bet that companies have assessed the area as having strong potential for future growth, leading to higher home resale values.
Commute times
Get a feel for how the drive will be to the nearest large city or major hub for jobs and recreation. If you're living somewhere without major opportunities for employment closer than 30 minutes or so, it could adversely affect the resale value in the future.
However, although the location is a fundamental and indispensable part of choosing a home with strong resale value, there are some other indicators to consider as well.
Recent Remodeling or Renovation
An excellent factor that adds value to a home and will raise the resale value is any repairs, renovations, or remodeling that has been done to the house. The two rooms that will provide the most return on investment for renovations are the kitchen and the bathrooms. These areas are critical for potential home buyers, and a cramped or unappealing set up in these rooms will turn off potential buyers.
What this means for you when considering a potential home's resale value is that any house that has had recent work done on it should be moved higher up your list. Things like new counters, appliances, bathroom sinks, etc., can add a lot of resale value and make the home seem much more appealing on tours. Don't overlook things like recent roofing work as well, even though repairs like that are less immediately obvious they can still add significant resale value to a property.
Construction and Layout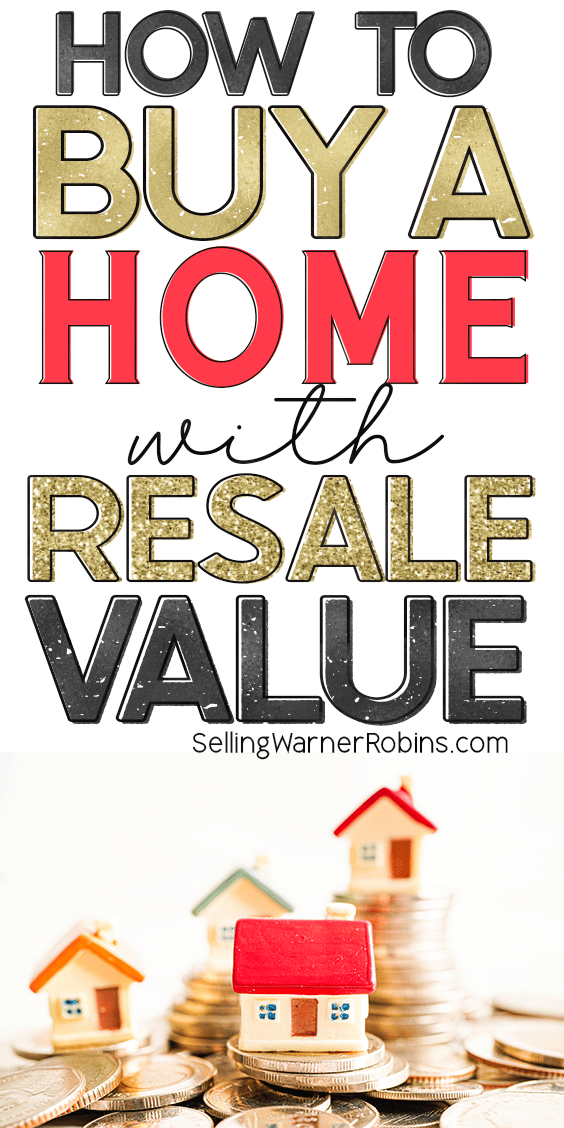 Next, let's look at some factors related to how the house was constructed and how they can affect resale value.
Number of bedrooms and bathrooms
One of the major indicators of a house's listing price and therefore its potential future resale value is its size and the amount and type of rooms. If you're offering a house with three or more bedrooms, you can count on a higher resale value in the future, as estimates show that each additional bedroom in a house adds a value of approximately $30,000 – $50,000. The obvious drawback here is that this will also likely raise the price you are paying for the house, so be sure to factor in your budget and see what you can afford.
Additionally, the number of bathrooms can play a major role in resale value. Having a separate bathroom is a major luxury that people are willing to pay for, and even having a half-bathroom with just a sink and toilet, no shower, can add major value and make the home feel much more comfortable when guests are present. Estimates show that each additional bathroom raises a home's value by an average of around $20,000, so keep your eyes open for houses with 2 or 2.5 bathrooms to increase home resale value.
Single-story homes
It's easier to sell a single-level home than a two-story house, as your property will be comfortable and accessible to more people without stairs. Single story homes provide many benefits that make them easier to sell and more desirable to potential buyers, such as:
The ability for older people to retire more comfortably without stairs.
Easier and cheaper maintenance when it comes to things like gutters and windows.
Cheaper climate control.
Potential renovations or additions are much simpler.
However, two-story houses have benefits as well, such as the ability to practically double living space without sacrificing the footprint of the house in the yard. Additionally, if the rest of the neighborhood is all two-story houses, then you should not buy a single-story house that is surrounded by taller houses. This makes it look small and less desirable, and could adversely impact future resale value.
Storage Space
One thing is true about Americans in general: we have a lot of stuff! From Christmas decorations to old children's toys, you'll want to make sure that the house you're looking at has plenty of room to store things in, such as closets, attics, or a basement. Having nice-looking closets with ample storage space will add significant resale value to a house.
Most estimates suggest that a closet adds a resale value of approximately 50% of its total cost. That means for a closet that costs $4,000 to install, you can expect about $2,000 of additional resale value. For nicer closets, like a walk-in for a master bedroom that can hold entire wardrobes, you will see even more value.
Garages
A garage with room for one or two cars is also an excellent way to appraise future resale value. Garages help keep your car safe and well-maintained, and can even help you get lower costs on car insurance, due to their ability to prevent car theft or other forms of vandalism. Garages can also be a useful area for increased storage.
In some areas like the inner city of parts of the country like LA county, garages come at a premium, and might only have room for one car. Even having a street parking spot can add major value in areas like this, while in some more suburban areas you might be hard-pressed to find a nice house with a garage that holds less than three cars. Keep the location in mind and try to find a house with a covered, enclosed garage, and it will help you in the future when looking to resell.
Open floor plans

Open floor plans are a divisive issue among real estate experts, with some bemoaning the lack of privacy and potentially higher heating and cooling costs. However, they have been shown to increase resale value by approximately 5-10%, due to their increased flexibility, easier construction, clear and uncluttered aesthetic, and other benefits like stronger natural lighting.
Open floor plans facilitate more inclusive recreational activities and gatherings, an easier way for seniors with mobility issues to navigate the house and allow parents with children to keep an eye on them from more locations. Keep this in mind while looking at potential houses and try to find one that doesn't feel cramped or cluttered.
Living Rooms
Along the same vein, having an ample area for entertaining guests or hanging out with family is a sure bet to increase resale value. Having an extra room available to congregate with anyone who may be in the house is a sure way to make sure your house is appealing to more buyers in the future who may want to have their friends over or a space to relax with the family in.
The 1% Rule
Let's take a look at one more metric that can be used to evaluate whether or not a potential home purchase will provide you with strong value and an adequate return on investment.  According to Forbes, you should always check and see if the potential renting price of the house is equivalent to at least 1% of the total value. This means that if the house is selling for $200,000, it should be rented for at least $2,000 a month.
A good way to find estimates of how much properties were charged in the past for rent to see if it meets the 1% rule is through online websites such as Zillow, which often provide histories of the property. Sites like this will often provide an estimate of what rent would cost as well, or you can discuss it with the homeowners or your real estate agent.
Let's say you don't have any available data on what the house would rent for, or it has never been rented. To solve this issue, find a congruent house in the same neighborhood or as close as possible that is for rent, and conduct the same examination. Let's say you are looking at a two-bedroom, two-bath house and want to see if it meets the 1% rule, try to find a similar house with the same number of rooms and approximately the same age and condition for rent, and see if it fits the criteria.
If all else fails and you can't find any available data on renting similar houses, simply get as close as you can and examine numerous other nearby properties to see if they fit the rule. If the value of the house is $300,000 but it only rents for $1,000 a month, this does not meet the 1% rule and may be a less than ideal investment when it comes to value.
Following all these steps and working with an experienced and professional real estate agent will make sure that you get all the value you deserve out of your housing investment. Real estate is a powerful financial tool that has worked for millions of people and can work for you too. Having an eye for a valuable property that may have been overlooked in some ways can net you a major return on investment, whether you're buying a house to raise a family in or as an investment property to rent out to others.
Make sure you follow all the steps in this guide, and you can be sure to land a house that's comfortable, desirable, and retains strong resale value for years, or even decades, in the future.
Making a House a Home
Are you in the market to purchase a home? If so, I hope these tips outlining several things you will want to take into consideration if you are looking at buying a home with built-in resale value. Not only will you need to consider your budget and both your short and long-term goals, but you will also want to take into consideration the resale value of your home. While most people do not purchase a home with the intent of moving in the near future, the reality is that life's changes may make a move inevitable.
If you found this article on purchasing a home with built-in resale value helpful, please share the article so more consumers can benefit from the information. Happy House Hunting!
The Importance of Buying a Home with Built-In Resale Value