Tips for Making Energy Improvements to Your Green Home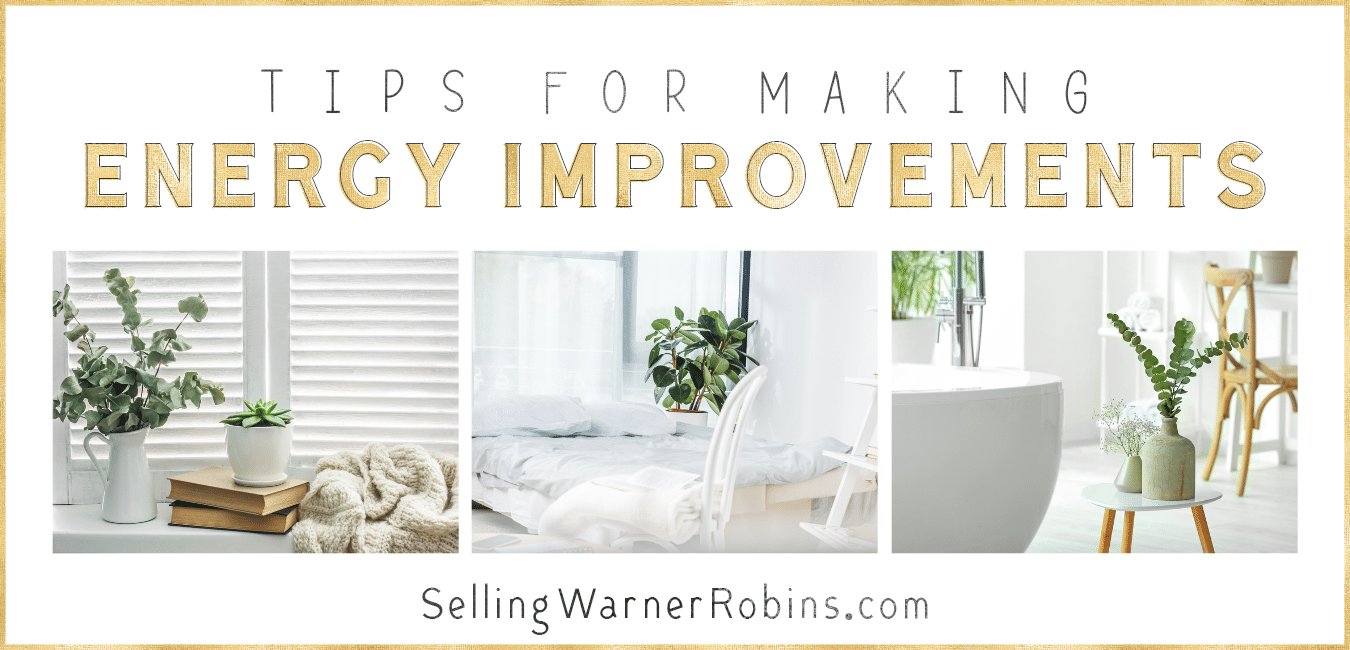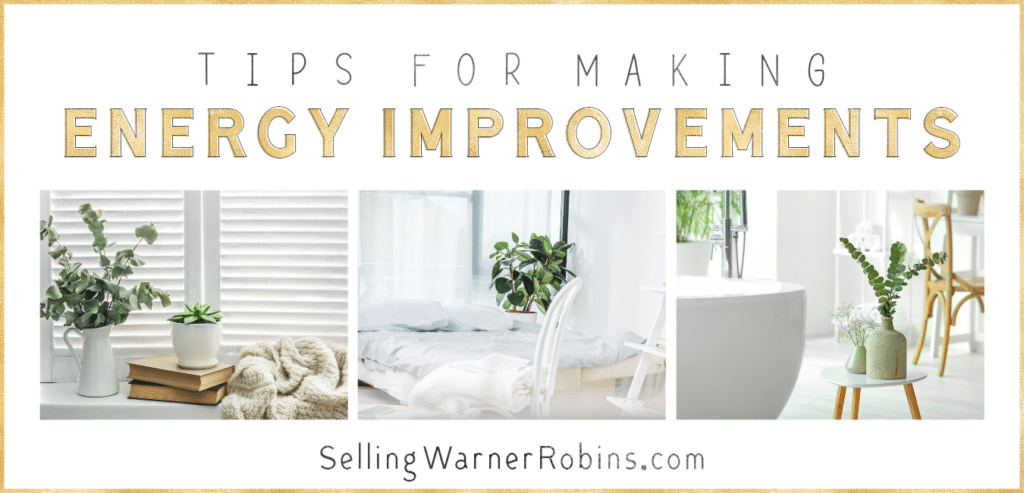 Many people today are concerned with how they live, what they buy, eat, drink, and how the world and civilization are actually impacting our environment. With many companies and factories running wild, the pollution is getting more severe, rivers are damaged and some ecosystems are wiped out. With all that in mind, an average citizen wants to try and do something that can help save at least a little bit of our environment, and help clean the air up. All the more reason to install energy improvements to your green home.
That is why more and more people are trying to make their homes green. Some do small things, like not using plastic, and some others are really getting into all that with solar panels, recycled water, and many other things. If you are one of those people who would like to help and renovate your home a little bit, then you're going to like the rest of this article. Here are some ways you can help the environment and make your home more energy-efficient and decrease your carbon footprint.
Start Small
If your home isn't already energy-efficient, you should start small. These improvements can sometimes be costly, and starting with only changing a few habits is perfectly okay until you are ready for some bigger renovations.
Control the temperature better

What may be cranking up your bills is poor temperature control around the house. Winters can be cold, yes, but do you really need to be boiling hot in each and every room – no. So, if you have one or more room thermostats, simply turn them down by 1 degree. This can still nicely heat up the space and it can save you a significant amount of money and energy each month.
Also, turn the hot water cylinder thermostat down. Ideally, it should be at 60°C (140F), and you will always have hot water, as well as lower bills and a smaller carbon footprint. Another thing you can do to preserve heat in your room is to close your curtains. When the sun sets down there is no solar heating and you can simply close the curtains to keep the heat inside. Also, closing internal doors does amazing work at retaining heat in desired rooms.
Turning Off Your Appliances
It goes without saying that you should turn off and unplug your appliances if you don't use them. When left plugged in, computers, TVs, microwaves, and other small appliances still pull electricity into them. This is a small part of electricity, but over longer periods of time they can stack up the bill easily. Plus, if everything is off and unplugged you don't' have to worry about fire combusting unexpectedly.
Fix Any Leaks
The biggest water consumer can be small leaks in your house. This means that you should regularly check all of your faucets for leaks or damages. For one, you are avoiding major water damage, and you are saving water from being wasted.
Using Washing Machines Responsibly
It is a fact that we often wash and dry our clothes, especially in bigger families. However, if the washing machine isn't full, don't turn it on. Wait for a full load so you can save electricity, water, and cleaning products in the long run.
And when it comes to drying your clothes, it is always best to dry them naturally. When the weather is nice, you can always take your clothes outside and hang them up. And if it's rainy or cold, you can give your drier a try, but only if you have a full load.
Bigger Renovations
On the other hand, if you're already doing the small things, and have the budget, you can do some bigger renovations to make your home more energy-efficient and eco-friendly.
Insulate Your Home
If your house is not insulated properly, you are bound to lose huge amounts of heat. It can get out of your home through the roof, walls, and floor, making your energy usage higher, as well as your bills. That is why you should consider insulating the entire house. If you are not sure what type of insulation is right for your home, you can easily research insulation products, or find a local shop to help you out. As soon as you set it up, you will notice how much more heat is staying with you and your bills will be lower.
Energy-Efficient Appliances
It is a fact that we cannot live without our appliances. There are so many of them today, and we all use at least 5 of them. If your appliances are older, or older models that barely work anymore, consider an upgrade. You can look for appliances with a label of being energy-efficient and look for A-rated ones. These are much more efficient and can save you significant amounts of energy, lowering everything from bills to the carbon footprint.
And besides investing in a new fridge, freezer, washing machine, drier, etc, also consider a new boiler. Older boilers that are poor at efficiency only operate at 55% efficiency or even lower. That is why you should consider a new and more efficient one and up its functionality to almost 100%.
Invest in dual-paned windows
These windows will contribute to insulation against elements. They can even soundproof your home, which is an added plus. There is a variety of these windows – air-filled, gas-filled, and silver-coated. Each type has better performance at keeping the heat inside during winters and out during summers. Plus, they will look nicer from the outside, especially if you have some old worn-down windows.
Floors Matter, Too
Even though floors don't do too much to keep the heat or lower the bills, they can improve your sustainability in another way. There are plenty of green materials that you can use for flooring and really step up your game when it comes to being green.
Green bamboo
Bamboo floors are almost the same as wood floors, but they are more sustainable. They provide the same feel and look, but since bamboo is grass, it is much more sustainable and renewable. What is more, this material is resilient and comes in such a wast variety of colors and shades, and you can easily combine them with any interior design. Plus, it is self-generating so you don't agave to replant it after harvesting, making it a really eco-friendly option for flooring.
Natural linoleum
This type of linoleum is manufactured by using linseed oil, which is a binding agent obtained from pine trees without harming them. There are other components to this flooring, including renewable wood products, jute, which is a plant fiber, and ground limestone. These are great since they are eco-friendly, durable, and stain-resistant. Plus they don't absorb water and are completely biodegradable.
Sustainable wood
Another great green option is sustainable wood. Some hardwoods, such as Brazilian cherry or white tigerwood and usually harvested from replanted forests and are a good option for a green home. Tigerwood, for example, grows very fast which is a much better option than slower-growing wood. Brazilian cherry is not really a cherry tree, but a legume from the pea family. People found ways to engineer this wood made from three-ply construction. And even though it is more expensive than oak, for example, it is much more durable and a good green investment.
Change Your Roof a Bit
As mentioned, a lot of heat can get out through your roof, and that is why you should consider insulation. However, that is not the only thing you can do to change your roofing game.
Solar Roof Panels
For those of you who would love to lower your electricity bills and let out less carbon into the world, you should consider solar panels. These systems service pure radiant energy from the sun and turn it into electricity that can power your entire home. What is more, when you install solar panels at home, you reduce fossil fuel use and greenhouse gas emissions.
The best time to install these panels is when you're putting in a new roof, and many utility companies offer rebates and various credits to homeowners who decide to install these. However, if your house is surrounded by a lot of trees that prevent the sun from hitting your roof, you don't want to install solar panels. Instead, you can look into ground-mount systems and solar gardens in order to bypass roofing challenges.
Cool Roofs
A huge percentage of roofs have dark and non-reflective materials for roofs that absorb too much heat. Such roofs heat up the home in the winter a little, but not enough, but during the summer the heat becomes unbearable. This is because in populated areas the inefficient roofs collectively raise the ambient temperature and this collective heating results in the "heat island" effect. This is what drives up your bills and emissions since you have to use much more energy to cool down your house.
This is when cool roofs become cool. These roofs can prevent heat absorption because they reflect the sun's heat away from you. Also, they allow a more comfy and controlled indoor temperature and environment. So, when considering these, look into metal, asphalt, or tile roof, and don't worry about the appeal since they are impossible to tell apart from traditional materials.
Why You Should Do It?
Even though people are aware that we should make our homes green and energy-efficient, we are still not convinced on the reasons why we should do it. So, here are some good reasons to start planning your green home upgrades.
You Will Save on Energy Bills
When you have an energy-efficient home, there is a lot of things that can save you money. Insulation, appliances, lighting, etc. All this combined can really help you consume less energy and power, and that means less money spent on electricity bills.
The House is Comfy All Year-Round
Besides saving money, you are stepping up with the interior design. This new home design makes the most of sunlight and insulation keeps your home at the right temperature throughout the whole year. Plus, sustainable wood and natural materials can be pleasant to your eyes and feel at home.
Resilience
Once you stop relying on artificial heating and cooling, you are less reliant on the power supply. This means that if there are any power outages caused by wild winters or heat waves, your home will still be comfortable. Only because you have done your best to keep cool or warm inside without relying much on power.
Don't Get Up to Turn on Your Heater
Energy-efficient home often means a smart home. You can easily set up a smart thermostat that will follow your patterns through the day and adjust the temperature at certain times of the day. This means you don't have to get up off the couch to change the temp, plus there is an app that can help you control heat or cold with ease.
You Will Have Lower Carbon Footprint
Insufficient homes can really contribute to a higher carbon footprint, speeding up climate changes. However, if you opt for a green and energy-efficient home, you are contributing to a healthier environment. You are less likely to use electricity or gas to make your home comfy and you are reducing gas emissions since you are using fewer fossil fuels.
Having an energy-efficient home has thousands of benefits. Not only will you lower your bills and save so much money, but you are doing something good for our planet. If you don't have much money to invest at the moment, you can always start small and change your habits at home.
Even those smaller things can bring so many benefits and changes. And if you want to save more, then you can opt for all of these investments and renovations. Whichever option you choose, the result is the same – a comfortable and healthy home. So, next time when you are thinking about renovating, implement some of these and watch your bills go down and your contribution to a healthy planet up.
If you found this article on energy improvements to your green home helpful, please share the article so more consumers can benefit from the information.
Smart Energy Improvements to your Green Home