Must Have Devices for a Smart Home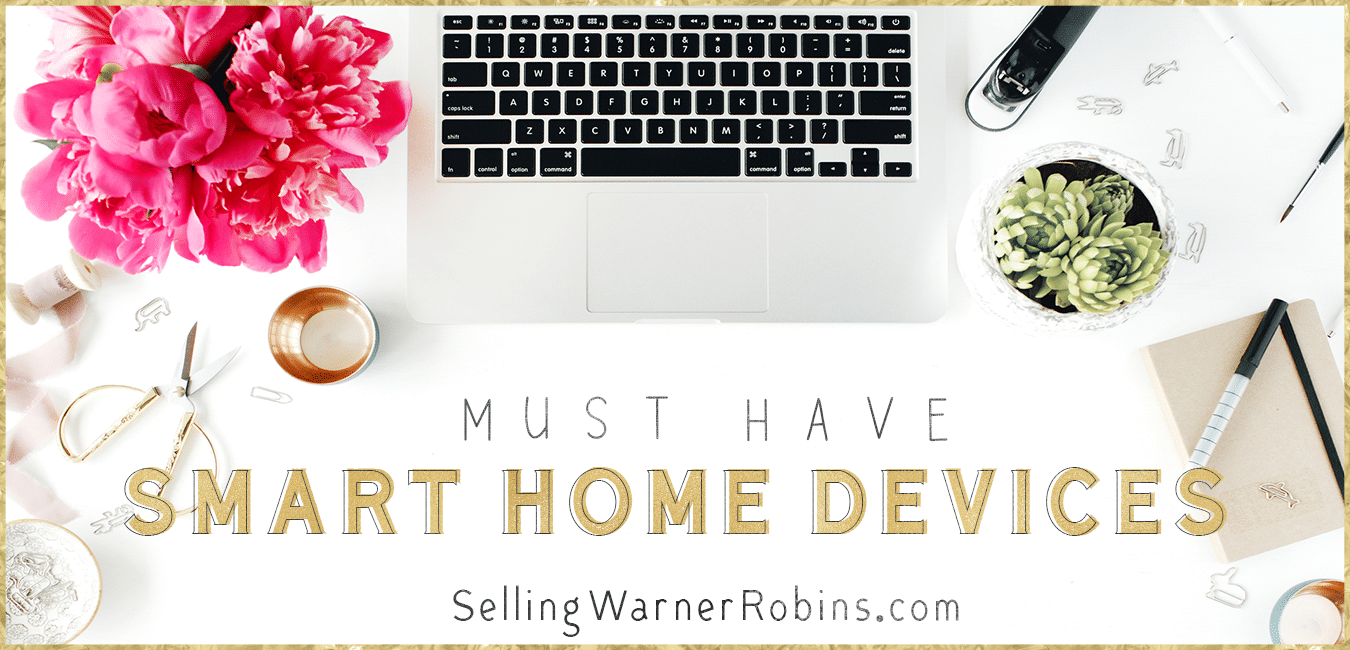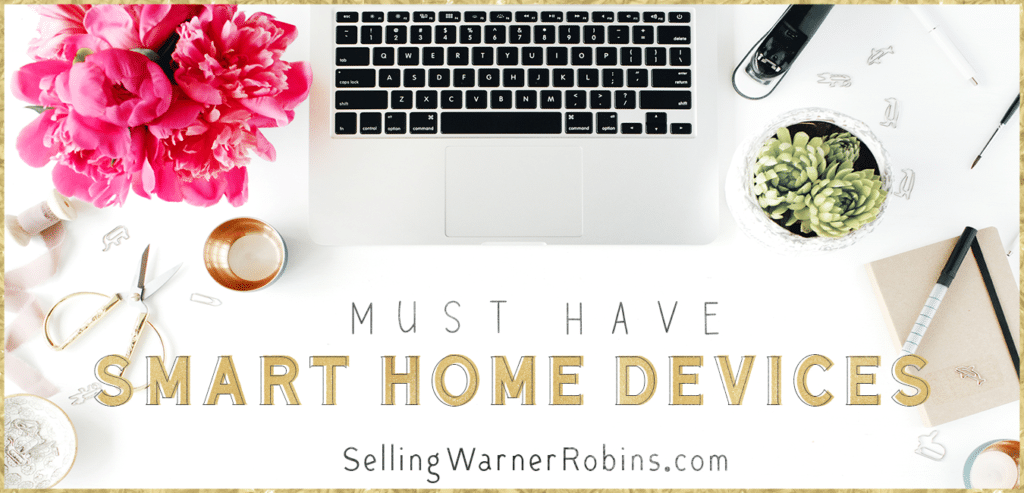 The term 'smart phone' has become as common as the ownership of these multifunctional devices. The 'smart home' is not quite as common, but they are growing in popularity. A smart home has digital and remote control systems throughout the premises. Below are ten (ok, a few more) must have devices for a smart home.
The ability to access a multitude of features wirelessly or via the internet is becoming a definite 'must have' for a smart home. The capability of watching the recordings of your security cameras and checking the temperature of your residence when you are away, decreases the need for onsite caretakers. Log into the system and change the settings, a few hours before you arrive home, to have everything ready the moment you walk in the door.
Here are several must have devices for a smart home you should consider adding to your own property to increase functionality and make your life a little easier.
Smart Home Devices Worth Investing In
As we slowly but surely step into the future, smart homes are becoming more and more of a reality. Long gone are the days when homes from The Jetsons were seen as futuristic. Today, we can use our phones to control our ovens, our doorbells, our pet food dispensers, and our blinds (to name but a few items). Better yet, we can control them from wherever in the world we may be.
With a multitude of options and because of the availability of so many smart home gadgets, you may find yourself with paralysis by analysis and unable to come to a definitive answer or choice. This article will point your north so you can make the best decision for your specific needs.
What are some of the devices for a smart home you should certainly be investing in? What can you install in your home to make life more comfortable and easygoing? Let's take a look at an extensive (but by no means definitive) list of must-have devices for your smart home.
Technologically Advanced Outlets
Let's start with the basics. A smart outlet that can be controlled both from an iOS and an Android app is a great initial investment. It should work well with both Siri and Alexa, turn small appliances on or off, charge your phone and other gadgets with a handy USB port, and save you plenty of energy.
There are also plugs that are wi-fi powered, so they can connect to a whole host of other smart devices. They essentially allow you to control your power expenditure from a remote device.
You do not have to turn all of your outlets into smart ones, though. You can strategically place them in the living room and the kitchen, ensuring you can hook up any device that can support this kind of connectivity and that you want to be able to control from a distance.
A Clever Surveillance Camera
When we think of smart homes, the first thing that often comes to mind is a surveillance system that covers every area of a home and that we can access remotely. CCTV has been a home security staple for ages, but now you also have cameras that can, lo and behold, be controlled from your phone.
You can take a peek at the delivery man standing outside your door and even communicate with them, asking them to leave the package behind the bins. Or perhaps you have a smarter solution for accepting parcels?
Parcel Boxes: Ensure Package Safety
2020 has made online shopping so popular that delivery men have been working around the clock to ensure everyone's packages arrive safely ever since. It has also highlighted a very old issue – waiting to accept a delivery box. If there's no one home to take possession, you are likely in for a soggy box thrown behind the bins or you need to get yourself down to a distribution center post haste.
A smart parcel box is there to accept deliveries even when you are not, and it can make your life that much easier. It also means your packages will be safe at all times, safely awaiting your return. They're practically burglar-proof. You can even travel with peace of mind, knowing that all your deliveries will be waiting for you whenever you get back home.
Keyless Front (or Back) Doors
If you are one of those people who keep losing their keys, investing in a smart keyless door lock can save you a trip or two to the locksmith. Not to mention they're also a great way to protect your home.
With the use of Bluetooth and a paired device, you can enter your home with ease just by using your phone. Of course, losing it would result in a completely different problem, which is why having a backup access device is advisable.
It also allows you to give temporary access to a friend or family member. For example, you'll use that option when you're away on holiday or if they need to just pop in to pick up something. It saves you the effort of sharing the spare key, or even worse, hiding it under the flower pot in the yard.
Smart Home Voice-Controlled Thermostat
Sometimes you just do not want to get out of bed to adjust the heating in the evening or the morning. Luckily, you can now invest in a thermostat that can easily be controlled via voice and that will work with different kinds of heating systems. Or, you can just use your phone yet again, as it likely already sleeps next to your bed.
This is also a great way to save on your energy bills. Especially if you go for a thermostat and a matching AI-powered heating system that can adjust the temperature according to the weather conditions outside. You may want to meddle with it here and there, which will literally take a couple of clicks.
Get a New Adjustable Bed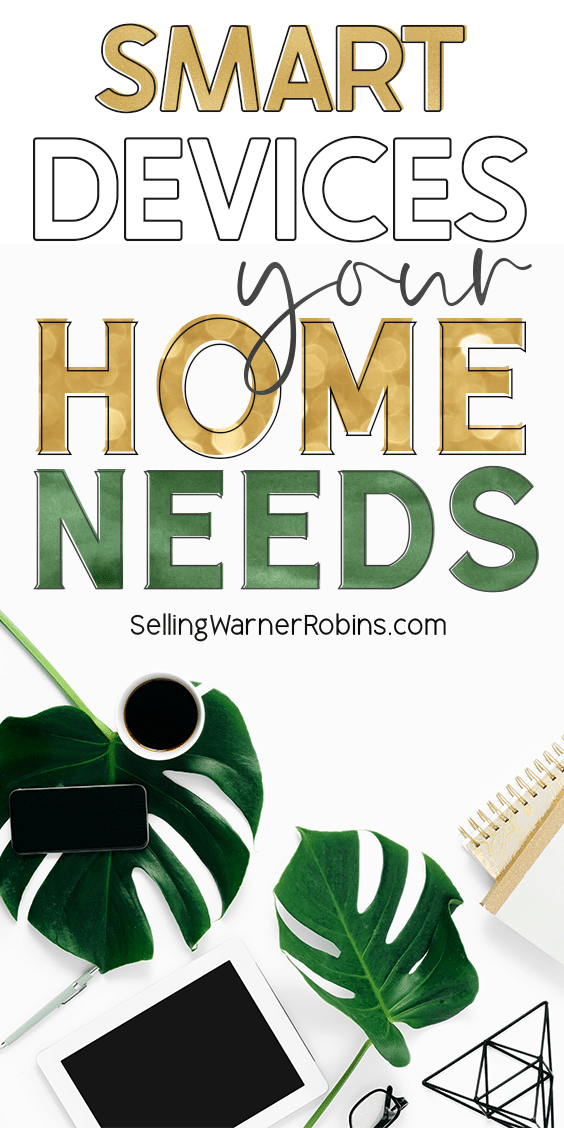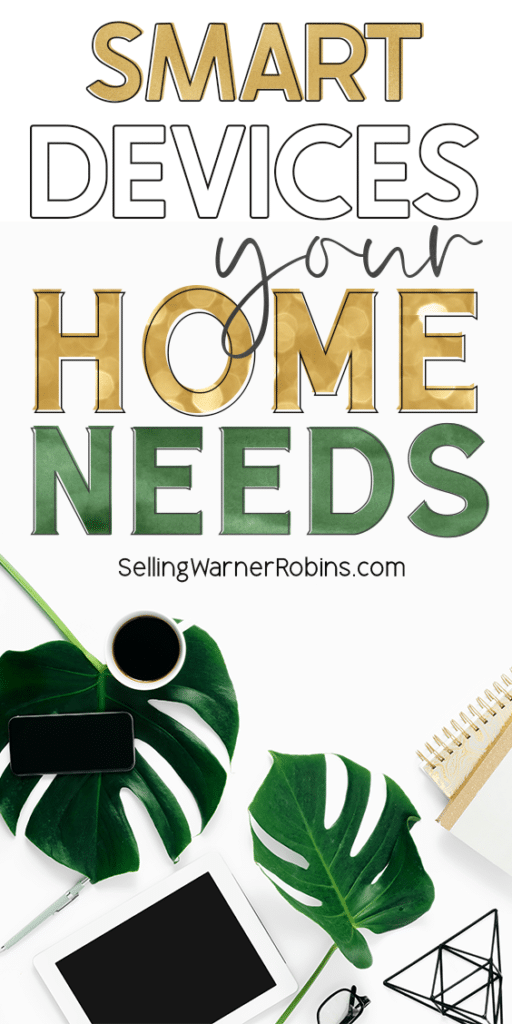 Beds come in all kinds of shapes and sizes today, and they can also be more or less smart. But if you do not want to feel like you are sleeping in a spaceship, the simplest route to take is to go for an adjustable bed. They can make a world of difference if you have restless nights or ailments that affect your ability to consistently sleep sound.
Do not think of it as something out of a hospital setting: think of it as the ideal way to turn your bed into the multifunctional investment of your dreams. No more spilled coffees and crumbs all over your sheets after breakfast in bed. No need to look for odd neck and head angles while watching some pre-sleep TV. Not to mention you can take your laptop to bed and get some work done in the comfiest setting imaginable.
A Sound System for Your Smart House
Depending on how much you love music, you may want to install a set of speakers in every room of the house. Just imagine listening to a podcast while having a bath? Or being able to carry your favorite tunes with you from room to room?
Surround sound is still a staple in home movie setups, but it is now better than ever. The quality of sound has become that much better while the prices have become much more accessible.
Of course, you can also go for an Amazon Echo or a Google Nest, a speaker that will speak back and let you access everything from your shopping list to your Spotify account.
Home Lighting Tips for Your Smart Home
Smart ways to light your home (in the form of LED lights) are nothing especially new. What is new, though, is an upgrade in the shape of an item like the Yeelight Smart LED Bulb. It connects to your home wirelessly and offers millions of color options. No need for electrical access, in fact! You can also dim it and schedule when it is turned on and off.
If you are more into dimmers, there are automatic ones on the market as well, which you can also control via app. Alternatively, you can go for timers that automatically cut the power to certain outlets or certain bulbs at a given time of day. This function is especially popular during the holiday season, when you can keep all of your Christmas trees and fairy lights on a pre-programmed setting. That way, you will not have to army crawl under the tree to turn them off before going to bed.
Smarter Blinds
Speaking of lighting, there's nothing like natural light to brighten up a space, and of course, to wake you up in the morning. But getting up to raise the blinds really takes a lot of the fun and enjoyment out of waking up. So, why bother, right?
However, with the help of smart blinds or even a smart blind conversion kit, you can be awoken by sunlight and the sound of birds chirping. You can control the blinds with your phone, sync them up with your Alexa, and pre-program them to help you rise at a certain hour.
This is a fantastic solution if you have trouble getting out of bed in the morning and just need a bit of sunlight to get moving.
A Smarter Way to Wake Up
While we are on the subject of waking up, you can also invest in an alarm clock that will wake you up with gentle light and soothing sounds. It's a far better way to greet the day than by blasting a loud tune right next to your head.
Smart alarm clocks can even be synced to your fitness watch. If you are able to sleep with it and wear it through the night, they will go off at the most opportune moment, in tune with your unique sleep patterns.
It is well-known that waking up abruptly from a deep sleep can leave you feeling anything but refreshed. With the help of your alarm clock and modern health tech, just a ten-minute delay can do wonders for your energy levels and health.
Help from a Robotic Friend
Another handy and smart way to make your home life easier is to purchase a robot vacuum. Of course, this device is not meant to fully replace your full-sized, regular vacuum cleaner. You will still need to give the entire place a good once-over every week or more often, depending on your habits and whether you have pets. But between these manual vacuuming sessions, your robotic friend will be a true lifesaver.
That is especially if you have a dog or a cat that sheds a lot! You will no longer have to get the vacuum out every time, and you can just leave your robotic friends to take care of the mess for you.
Keep in mind, however, that you will need to give it some space to get to know the layout of your home. You will also need to find a time of day when it is least bothersome. But once you get a routine down, you will not even notice it is there.
Buy a Techy Lawnmower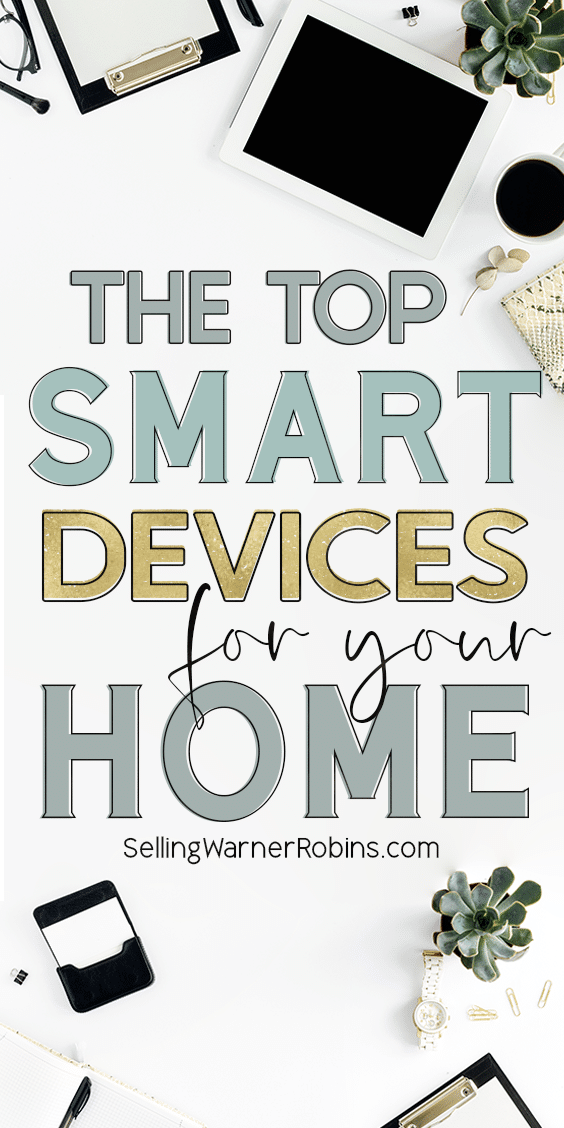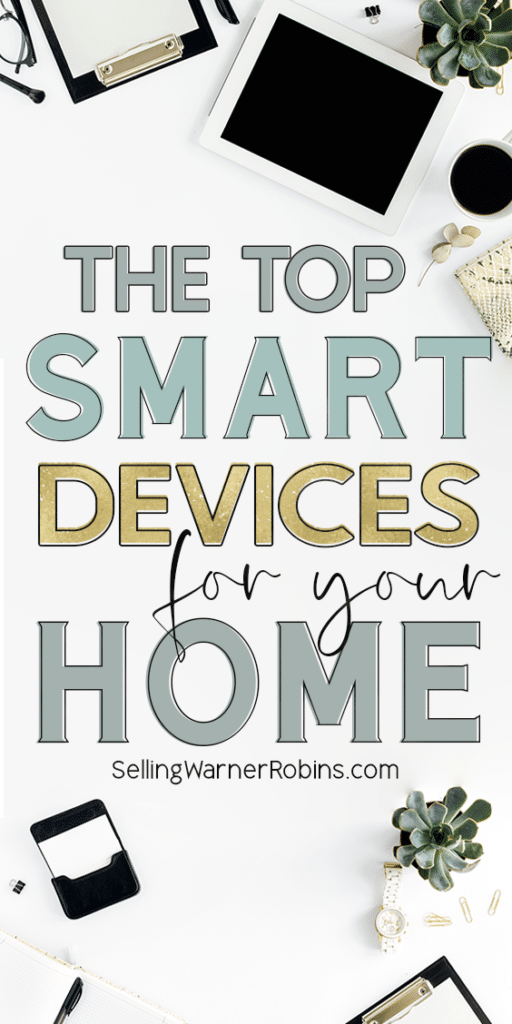 Are you a proud owner of a lawn? If you are, you can also invest in a robotic lawn mower that will ensure your green patch is always looking crisp. Hidden boundary wires will guide it, and it will return to its charging station after doing its job. You will surely appreciate not even having to go out there and plug it back in.
The downside is that these items are usually on the pricey side. If you are on a budget, you may want to stick to manual mowing. But if you have a very large yard that needs regular tending, it could be a worthy investment.
Kitchen Upgrades are Popular Smart Home Enhancements
Finally, there is the kitchen, which is chock-full of opportunities for smart upgrades. This is the place where you can most straightforwardly save both time and energy and make your life easier.
Alongside the already mentioned smart plugs, thermostats, timers, and chargers, you can start with a smart oven. There are ovens that will automatically adjust the temperature and other settings depending on the meal you are preparing. There are also ovens that you can control from an app and ensure that you come home to a hot and ready meal.
There are also smart mini-ovens and pizza ovens, microwaves, and similar appliances that are adjustable, AI-powered, and easy to access remotely.
Coffee machines, fridges, and freezers are also getting smarter by the day. You can now enjoy the option of ordering a cup of coffee from your favorite espresso machine while you are pulling up to your driveway.
Smart fridges can be super-helpful for organizing grocery shopping and meal prep. They will let you know when you're running out of certain items, and they can get in touch with your favorite assistance and add items to your shopping list. They are even able to suggest recipes based on the stock you have.
If you are considering a kitchen remodel, incorporating smart devices can transform the space into a high tech reality, complete with all the bells and whistles on your wish list.
More Smart Home Features Worth Considering
Intercom. The room to room communication via intercom is a standard backbone item of early smart homes. Besides the ability to call another room in the home, it also becomes the delivery system of music and sound for the home.
Outside Lighting control.  Dimmers and timed lighting are an important aspect of a smart home. Exterior lighting for parking, water features and patio may be set on timers.
Alert sensors. There are a multitude of sensors that can be installed in a smart home, depending on the needs of the owners. Appliance monitors for freezers to alert owners to malfunction is one of the most popular. Door and window sensors that show which doors or windows need to be closed or locked, provide an extra level of security.
Window and coverings controls. Remote control of draperies and shades to let in or shut out sunlight are a perfect addition to the smart home collection. A deluxe control system will have settings for individual versus a group of windows. In addition, these types of remotes often have 'favorite' settings to personalize your control even more.
Energy monitoring. Some homeowners take their energy control to a higher level by monitoring the energy use of their appliances, HVAC systems and lighting. The energy monitoring allows them to see where they can make changes that will conserve energy and lower their utility bills.
Sprinkler and water management.  A smart home is not limited to the interior of the house. Timed operations of the lawn and garden sprinkler system is an important automation for many homeowners. Automation of water pumps for man-made water features gives them a very natural appearance.
Smoke and carbon monoxide monitors. You can not put a price tag on your families well being so these smart devices are not only practical but can save your life or the life of a loved one. There are a variety of models to choose from depending on your specific needs.
Smart Home Devices FAQ
Here are several smart home frequently asked questions to keep you on point as you determine the best choices for your house.
What devices are in a smart home?
Technology is constantly changing but popular devices include numerous models and options for nearly all of your smart home needs. Pairing devices like Amazon Echo or Google Nest can tie in several processes to make your experience both smoother and easier.
Are smart homes a good idea?
Yes, they make perfect sense for those who want to take advantage of technical improvements designed to make home living more comfortable. They also provide added ease-of-use, safety, and security.
What are the disadvantages of smart homes?
The disadvantages of smart homes include expensive upgrades, reliance on technology, maintenance/oversight, learning the new system(s), and compatibility concerns.
How much do smart homes cost?
The cost to fully turn your house into a smart home is dependent on what you want to accomplish and the devices you want to incorporate in your design. In my area, the cost can be upwards of $15K depending on models, options, and how technologically advanced you want your home to be.
Final Smart Home Thoughts
Turning your home into a smart one does not have to be a lengthy or even an overly complicated process. It can also be quite affordable if you choose your gadgets wisely.
Of course, you do not need to look at every single item we have listed here. Instead, consider what your ultimate goal is and what kinds of gadgets will help you achieve it. Whether it is energy efficiency or labor saving, you are certain to attain it with a couple of clever purchases.
If you found this article on key devices for a smart home helpful, please share it. As always, check the link for more real estate buyer information.
Must Have Smart Home Devices