Tips on How to Sell a Family Members Home
Losing a loved one is a difficult event that everyone deals with at some point in their life. It is overwhelming and can turn your life upside down. An extra layer of stress and concern comes when you are tapped to be the executor of a loved one's estate. True, you have been chosen and entrusted to carry out the wishes of the deceased, but it is still a difficult and lengthy affair. Following these tried and true tips on how to sell a family members home should keep you organized, motivated, and aid in getting you through this emotional and physical process.
When a home is involved, the complications can quickly multiply. You will want to find guidance from as many professionals as you can when faced with this task, so make a point to enlist a good real estate lawyer and good real estate agent.
In an effort to demystify the process of selling the home as part of probate, here are some helpful steps and ideas on how to sell a family members home.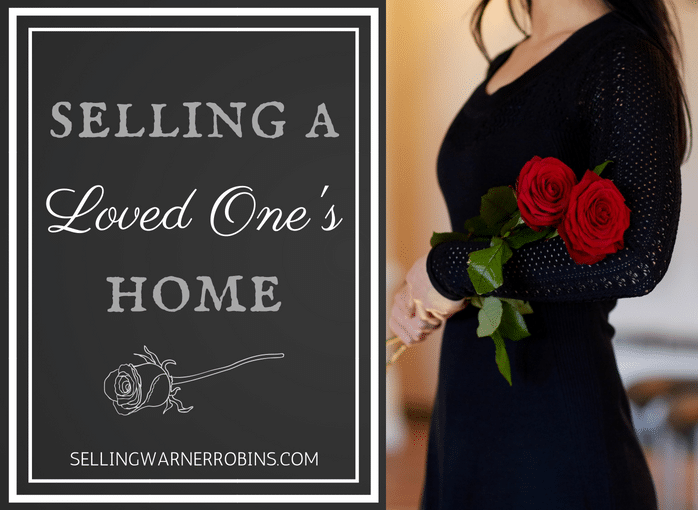 ---
Selling a Loved One's Home
Once you are deemed executor, it is best to gather as much information as possible about the property. Most estates fall into probate, but not always since some homes might fall out of the probate sphere if there are special deeds in place. If the home is part of probate, the real work is just beginning and the process can take awhile to complete. If it does go through probate, you should follow the following tips to help you navigate through the process.
Find a reputable real estate attorney to assist
Executor proves the will is valid in court
Inventory your loved one's property
Track everything you spend or do on behalf of the estate
Get the home appraised
Pay outstanding debts
Distribute other assets according to state law
If the home is not part of the probate process, then your job just became a little bit easier. If the house has been deeded to someone, depending on the circumstances, it can be a smooth in-kind, hand-off. For many consumers, it makes sense to take steps (they vary by state) to avoid probate and save your loved ones some time and resources.
Things To Lookout For
Some family members will keep all their important documents in one central location and others will have their own helter skelter filing system. It is important to go slowly and deliberately through the house looking for documentation (or locations where the documents may be such as a safety deposit box). Here are some of the things you should be on the lookout for:
A Will
Insurance policies
Homeowner's policy
Financial documents or files (i.e. bank accounts, stocks, 401K, IRAs, etc.)
Outstanding debts or bills
Lists of service providers
Lists of benefits received (VA, SSA, etc.)
You never know where loved ones may have stored key papers and documents so be meticulous as you look through the home. Take your time and leave nothing unturned to ensure you do not miss key papers.
Sorting Through Belongings
It is also a great idea to develop a plan to sort and sift through all the belongings to ensure family members get items they are interested in, other items are separated for selling/donating, and valuable items are segregated so they can be appraised. Here are a few of the key things you need to keep your focus on to clear the house as quickly and practically as you can.
Furniture
Keepsakes/Heirlooms
Pictures/photos
Personal items
Collections
Clothing
Outdoor equipment
Keep in mind that an empty house often sells easier and quicker than a home filled with belongings, especially if those items are outdated or well worn.
General Upkeep and Maintenance
Because the house needs to stay in good shape, utility bills will still need to be taken care of. Take note of these payments and when they will come due each month. Some people consider renting the property to help with the cost of maintaining the home, and family members may push for this option, but this is not an ideal situation. It prolongs the entire process and can lead to a variety of headaches and issues. It is typically best to put the home up for sale.
Before you can do anything with the home, however, it is critical to clean it out and conduct any necessary home repairs (i.e. obvious plumbing, electrical, or structural issues). Any repairs or cleaning fees will need to come out of the bank account in the estate's name. Keep good records of what was done, by whom, and the costs incurred.
It is also a good idea to change the locks on the property. You have no idea how many others have a key to access the home and the easiest way to ensure no one gets in is to spend the time getting new locks installed.
If the deceased left a lot of belongings that need to be removed, it needs to be determined whether the belongings are part of the estate, if they should be earmarked for family members to divide up, if they should be given to charity, or if their condition warrants discarding the items. It is a smart move to check every pocket as you never know where your loved one may have left valuable items.
Consider, too, having the house professionally cleaned. A tidy house in good condition can make a huge difference in the sale of a property. At the very least it will give potential buyers a good first impression of the property.
Determine Any Major Issues That Could Hold Up Sale
There is nothing worse than being ready to move forward with a sale only to find out that the listing is compromised. A derailed sale can even have a negative effect on the home when it is relisted so do your homework up front to find out if there are any major issues.
Are any family members laying claim to the house? Is there a lien or judgment on the house? Is the house paid off? If not, who owns the loan? How many people will benefit from the sale of the house? Did your loved one die in the home (you may need to disclose this when you put the home on the local real estate market)?
Your probate attorney can be a great resource here, and once you have this information, it will better prepare you for the next steps towards getting the home seen and sold.
Find a Real Estate Agent
Unless you are a savvy home seller, it is always a good idea to find a real estate expert to assist you when it is time to sell the house. Using a local agent is a great way to make sure the property lists quickly and with the most marketing. Real estate professionals have inside information that can help with many determining factors when putting up the house for sale. Yes, an agent is paid a fee for their services, but it is worth the cost. And in all likelihood the home will sell in a decent amount of time.
Remember that the longer a home sits empty, the more likely it is for problems to arise, like animal infestations, break-ins, and unnoticed electrical or plumbing problems, plus insurance companies are loath to provide insurance on empty homes.
One great way to find a local real estate agent is through word of mouth. Consider several agents to interview and check their references to see who will be the best fit. A good real estate agent will listen, communicate, and keep your best interests in mind. You will also want to look for an agent who is motivated, who understands the situation, and who has a robust online presence since over 90% of buyers start their home search on the Internet.
The Value and Selling of the Home
Once you and your agent have determined the best way forward, it is time to price the home and prepare it for listing. If the remaining family members have strong feelings about the house, there could be some issues that crop up when deciding the value of the house. Sentimentality might cause them to over-inflate the worth of the home, which can be a turnoff to buyers.
Your real estate agent should be able to clearly explain the best way to price the home for the market. You do not want to price the home too high or too low. A market analysis will help direct the right price point for the home.
When an offer does come, again, family members could be disappointed or they might want to jump at the first offer. Difficult as it may be, the emotional factors here need to be discounted; this is a business transaction that is for the estate. A good agent will guide you on the best offer and any concessions you should make for the buyers.
If this is your first time selling someone else's home, it can seem like a never-ending process. But it will conclude, and you will be able to tick off a major item on the estate's to-do list. Through the right guidance and with patience, this can be a great educational experience, that you can carry with you for your own life planning down the road.
Additional Tips For Selling Family Member Homes
Buying Real Estate From Deceased People via Seth Williams
Will & Probate Myths at NOLO
What Do You Have To Disclose by Bill Gassett
Key Information To Help You Sell a Family Members Home