What is a VA Loan Certificate of Eligibility
A VA Loan Certificate of Eligibility (COE) is a required document for veterans who are applying for a home mortgage loan through the VA program. Once you have applied and been approved for eligibility status, your VA Loan COE will be issued to you so that you can provide this document to your loan specialist at your bank or lending institution. This document is only required for individuals who are applying for a VA home loan.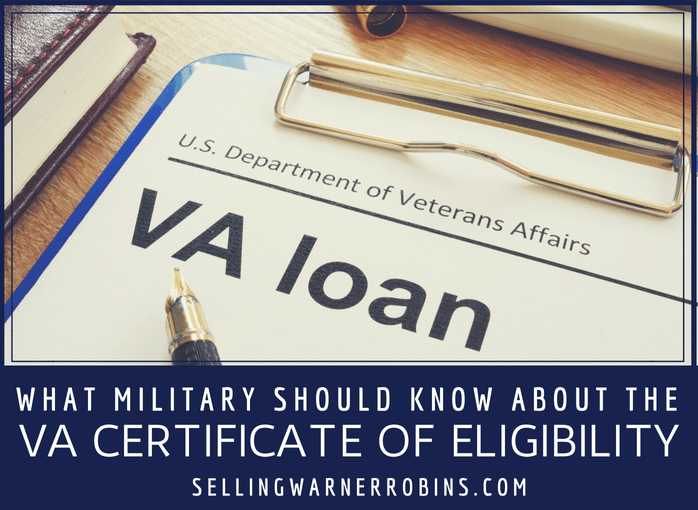 The Basic Components of a VA Loan COE
It is usually recommended that you work with an experienced loan counselor with extensive skills and expertise in the VA home loan program because these COE's can very often be difficult to interpret. Included in the VA Loan Certificate of Eligibility, you will find:
The name of the veteran who is eligible
The social security number of the eligible veteran
The military service number of the eligible veteran
The entitlement code
The veteran's branch of military service
Prior VA loans and their current status and history
The basic loan entitlements that the veteran is eligible to receive
All other types of previous loan histories and information
Ask for an Experienced Loan Officer
As previously stated, the VA Loan COE can easily be misinterpreted by inexperienced loan officers which can quickly result in mistakes being made that can cost the eligible veteran unnecessary additional costs. The United States Government has also provided several online tutorials which will help you and your loan officer to avoid some of the more common mistakes of reading and correctly interpreting a VA Loan Certificate of Eligibility. In some cases where an active duty military veteran has performed his or her service of duty while using only an individual social security number, the above listed requirement for a military service number may be waived.

What is the Entitlement Code?
Those veterans who have successfully applied and been approved for a VA loan will be assigned to a specific category of eligibility. This will be clearly stated in your VA Loan COE. Each category will involve different amounts and types of lending fees.
For example, in some cases all lending fees could potentially be waived for the entire amount of the VA loan, even for surviving spouses of veterans killed in action or of disabled veterans.
If your loan officer is not experienced in understanding a VA Loan Certificate of Eligibility, then you could easily end up paying thousands of dollars in extra fees that are not warranted.
Is the Branch of Service Important?
Your VA Loan COE should clearly state which branch of the armed forces that the veteran has previously served. It should also clearly state the length of service and whether the veteran was active military or reserve status. All of these different criteria will result in different assessments and types of lending fees as well.
Always make sure that your VA Loan Certificate of Eligibility is correct in these areas specifically, and to clearly state this information with your loan officers verbally as well.
Still unsure about a COE?  Contact a local real estate agent who is well versed in working with the military, and as a retired Air Force spouse, I have walked in your shoes and can assist with all of your real estate needs.
What is a VA Loan Certificate of Eligibility