What You Need to Know About the VA Loan Program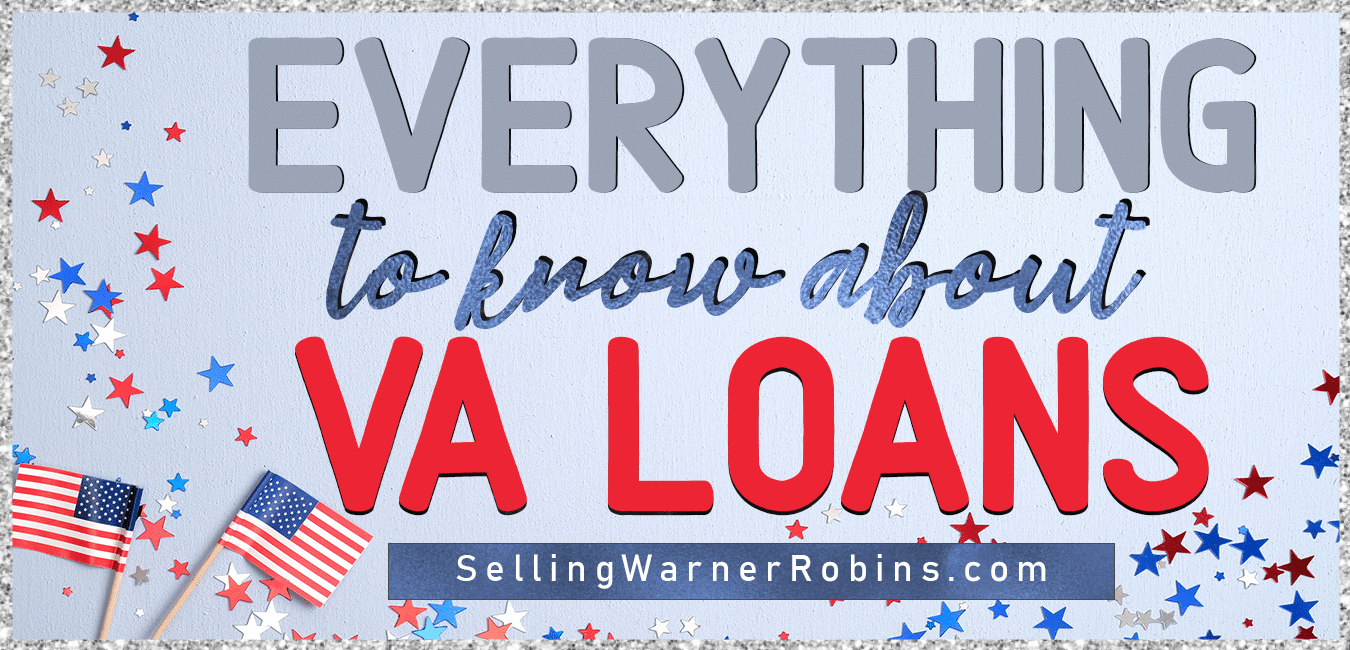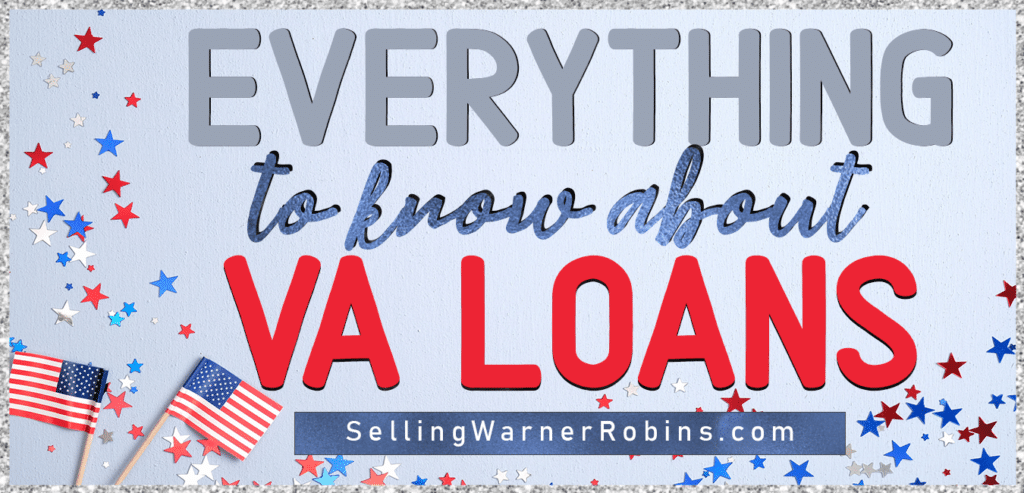 Established in 1944 by the United States Congress, the Veteran Affairs Loan program was created with the goal of making home ownership attainable for our brave men and women in uniform who had just returned home after World War 2. Commonly referred to today as VA home loans, the program has helped about 18 million servicemembers and their families make the dream of home ownership a reality. This article covers in detail what you need to know about the VA Loan Program and whether you qualify for this type of loan.
Thanks to its zero down payment programs, qualifying for a VA loan program is perfect for eligible veterans, active duty servicemembers, and surviving spouses who want to own a home but do not have the cash at hand for a big down payment. In addition, VA home loans are more forgiving when it comes to higher debt ratios since the loan is backed by the United States government.
VA Loan Benefits
There are several benefits to using VA loans which allows first time home buyers the opportunity to own a home. These benefits include:
– An easier program to qualify for
– Faster approval process
– Lower monthly costs
– No down payment options
– Lower home interest rates
– No prepayment penalties
– No mortgage insurance premiums
– Can be used to finance the funding fee
– Mortgages are fixed rate and range from 15 to 30 years
Still, there are certain eligibility requirements that must be met for a servicemember to be able to receive the VA home loan.

VA Eligibility
Veterans, active duty personnel, and surviving spouses of servicemembers are still required to meet certain requirements in order to qualify for the VA home loan. Their eligibility depends on the applicant's service, income, and credit history/score. In addition, the property must also meet certain requirements for it to be eligible for the VA home loan program.
Service Eligibility
In order to meet the service requirements, the applicant must meet at least one of the following requirements:
– During wartime, the applicant must have served at least 90 days of active duty service.
– During peacetime, the applicant must have served at least 181 days of active duty service.
– If the applicant is in the National Guard or reserves, he or she must have served for at least 6 years.
– In order to qualify as a surviving spouse, the servicemember must have passed away in the line of duty, or as a result of a service-related disability.
Applicants who do not meet the service requirements may still be eligible if their discharge came as a result of one of the following:
– Hardship
– The convenience of the government, for which the applicant must have served for at least 20 months of a 2-year enlistment.
– Early out, in which the applicant must have served at least 21 months of the last two-years.
– Certain Medical Condition
– A service-connected disability, which is a disability that came as a result of their military service.
In addition, for a surviving spouse to qualify for a VA home loan their situation must meet at least one of the following criteria:
– The veteran spouse must be missing in action
– The spouse is currently a prisoner of war (POW)
– The veteran passed away as a result of a service-related disability and the widow did not get remarried.
– The veteran passed away from a service-related disability and the widow did not get remarried before December 16, 2003 or before they were 57 years old.
Income Eligibility
When it comes to income, applicants must be able to prove that they can afford their mortgage payments as well as compensating factors like food, entertainment, and utilities. However, there are certain incomes which qualify for a VA home loan, these include:
– Social Security income
– VA disability income
– Income from a full-time job
– At least two years working at a part-time job
– Two years of consistent self-employment income
– Two years of 1099 income to be eligible
– Retirement, and pension income are eligible
– Two-year history of seasonal income
– A three-year continuance of child support income
– Three years of Alimony income
– Rental income which must be reported to tax returns
However, there are certain types of Income that are not eligible for a VA home loan, these include:
– Unemployment income, unless it is normal at your current job, which must be proven through documents.
– Workers compensation, unless it can be proven that it will continue for the next three years.
– Income from the GI Bill and the BAH (Basic Allowance for Housing) are also not eligible for the VA loan.
– Cash income is not eligible unless it is reported on their tax returns and the applicant has a two-year history of consistent cash income.

Credit Eligibility
The eligibility of a credit score depends on the lender, with some lenders requiring a credit score of at least 640. However, there are some lenders that are willing to accept people with credit scores as low as 580.
Moreover, lenders are still required to do their due diligence by checking an applicant's credit history and income in order to determine whether they will be able to afford to pay their bills. In addition, they will also check whether applicants have any current mortgages, and if they've made any late payments.
Property Eligibility
When an applicant applies for a property, that property must first be approved by Veteran Affairs. The approval process for properties that are eligible for a VA loan include:
– Single family residences which in order to be eligible but must be safe to move into, safety and hazardous concerns might lead to property disqualification.
– Multi-family dwellings are also eligible but at least one unit must be occupied by the veteran, any hazards or safety concerns might disqualify the property. Moreover, a maximum of four units is allowed per property.
– Condos and Townhouses are also eligible but require VA condo approval, in addition the homeowner's association information must be reviewed and approved by VA before closing.
– Manufactured homes and mobile homes are eligible but must be placed on a permanent foundation, in addition Mobile homes must be doublewides.
Properties that are not eligible include:
– Properties located in flood hazard areas where flood insurance is not available.
– Properties that are within the Coastal Barrier Resource System area.
– If a property is within an Airport Noise Zone 3, which means highly noisy, the property is ineligible.
VA Home Loan Limits
The Blue Water Navy Vietnam Veterans Act of 2019, which was signed into law on June 2019 by U.S. President Donald Trump has removed VA loan limits for qualified applicants. The law, which took effect on January 1st, 2020, gives veterans the freedom to apply for a VA loan on a house that wouldn't have been previously covered due to limits on the total amount that could be borrowed.
However, there are certain limits to the loan limit removal law.
– If a borrower cannot prove that they can make the monthly payments on their mortgage they will not be approved for the VA loan even with the loan limit removal.
– Lenders can still set limits to the loans that they can provide, but instead of being regulated by the government, those limits depend on how much of a risk that lender is willing to take. Currently, VA Home Loan Centers has a VA loan limit of $5,000,000 with no money down.
In addition, borrowers with more than one VA loan are not covered by the limit removal law and are still subject to their county's loan limit. On average, the loan limit for borrowers with more than one VA home loan is $510,400 which differs depending on the county's median home price.
Furthermore, there were changes made to the VA loan funding fee which raised the funding fee from .15% to .30% for veterans and servicemembers. It also lowered the funding fee for members of the National Guard and reserves. These funding fee changes are currently scheduled to last for at least two years.
VA Home Loan Refinance Types
VA Loans also offers two types of refinance loans, the Cash-out Refinance Loan, and the Interest Rate Reduction Refinance Loan (IRRRL). Both loans are great for refinancing existing property and both offer different benefits.

VA Cash-Out Refinance Loan
The VA Cash Out Loan allows the borrower to refinance their home and take out cash from their home equity. That money can then be used for home improvements, to pay for a financial emergency, or to pay off debts.
In addition, the amount that can be refinanced can be up to the full appraised value of the property so long as the borrower can still make the monthly mortgage payments. Moreover, this loan is meant as a new loan which would in turn replace an old loan. By using part of the new loan to pay for the old one's balance.
The Interest Rate Reduction Refinance Loan (IRRRL)
This type of refinance loan allows qualified applicants to refinance a current loan with a new lower interest loan. In addition, the application process is quite simple and streamlined since these loans do not require your income or your employment to be re-verified.
Moreover, the IRRRL loan will also change the rate and term of your loan, which can only be done on an already existing loan. Furthermore, the loan limits the amount of out of pocket expenses by enabling borrowers to add all the fees and closing costs into the new refinance loan.
VA Loan Application Process
When a veteran, active duty servicemember, or a surviving spouse decides to apply for a VA home loan, the first step they must take is to contact their VA Home Loan Center representative. From there, the applicant will begin the pre-approval process. This is a key step to determine what you need to know about the VA loan program and how to get the wheels turning towards home ownership.
Pre-Approval Process
While in the VA Loan pre-approval process, the lender will look over the applicant's job history and credit report, which they will pull from one of the many credit reporting agencies available. From then, the lender will send a pre-approval letter to the borrower which will have a loan amount that the applicant might qualify for.
However, it is important to know that a pre-approval letter does not guarantee that the applicant is going to be approved. In fact, the applicant is still required to complete the approval process by submitting information that is going to be checked over by the lender.
Documents that need to be checked vary per lender, however the most common ones are:
– Proof of at least two years of employment
– Social Security information
– Proof of income
– Tax return information for the last two years (W-2, I-9)
– Driver's License/ State ID
– Pay stubs for one month/ award letter from social security, disability, or pension from current year.
– DD214 for honorably discharged applicants
– Two months' worth of official bank statements
– Asset statements for savings accounts (401K, 403B, IRA, Annuity, etc.)
– If the applicant is refinancing an existing loan, mortgage statement copies and a copy of your homeowner's insurance policy will be required
Once the information is reviewed by the lender it will take anywhere from one to three days to be processed. After that, the pre-approval letter that is sent will have information which includes the purchase price, the interest rate, the expiration rate, and the down payment amount.
It is important to know that once the borrower is pre-approved, they are not obligated to borrow from a specific lender. In addition, the pre-approval letter is valid from 60 to 90 days after its been received, which gives the borrower the opportunity to look for the perfect lender to meet their needs.
Applying for a VA Home Loan
Once a prospective applicant decides to apply for a VA home loan, it is important that they have all their paperwork ready before beginning the application process. Otherwise they might miss their chance at getting the house they applied for. Apply through VA Home Loans Centers to make the dream of home ownership into a reality.
If you found this article on What You Need to Know About the VA Loan Program helpful, please share the information so more eligible consumers can take advantage of the information.