Green Home Improvements and PACE Financing
Even if you are somewhat skeptical about the human influence on the environment and the increasing temperatures, there is no doubt that green home improvements are an interesting concept real estate-wise. Such improvements make the property more self-sufficient and more valuable while also reducing the monthly expenses by cutting down on waste and conserving energy, water and other resources.
Today, we will be scratching the surface, investigating various green home improvements in more detail while also talking about PACE financing and what kind of effects this can have on a homeowners property and their ability to sell that home. If you are considering buying an energy efficient home, there will be plenty of information for you to mull over!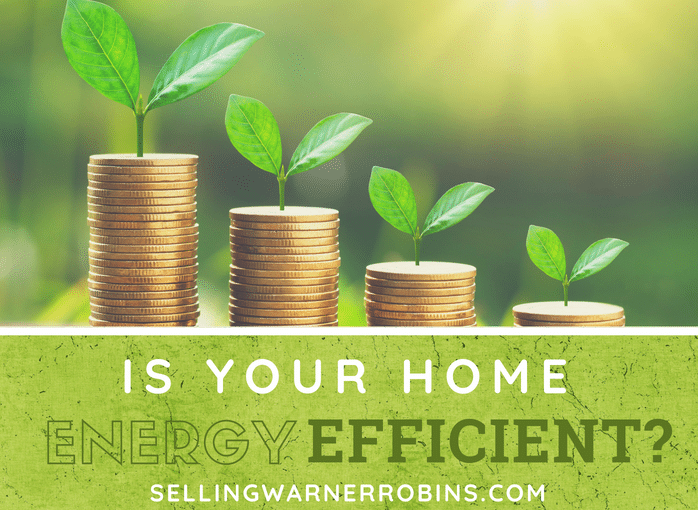 ---
The Abundance of Green Home Options
One of the best things about green home improvements is the sheer choice of energy efficiency options that home owners can select from. For example, you can do a complete overhaul of the insulation, starting from the attic and wrapping things up in the basement. Proper insulation can do incredible things for the electricity bill, as well as minimize the need for repairs.
Waste-reducing water systems and features will reduce the amount of water you spend over a certain period of time. When tank-less water heater systems are installed, they reduce the amount of electricity required to keep the water hot. Installing solar panels can further reduce electricity bills since many of the property's needs will be taken care of by the solar systems.
The list goes on and on from replacing light bulbs to changing out shower heads. There is an almost endless list of green home improvements that will not only help take care of the environment, but that will also make great financial sense in the long run.
Are Green Home Improvements Worth The Investment?
While the various green home improvements will, in most cases, make great financial sense down the road, the fact remains that such improvements can be a large investment, especially if the home owner decides to go for high-end solutions.
For example, replacing a single old window with an Energy Star-qualified one will cost you anywhere between $300 and $800, with labor. A tank-less water heater can cost anywhere between $500 and $1,500, depending on the make and the price you pay for getting it installed. Basic attic insulation can go for anywhere between $1.50 and $3.00 per square foot.
Solar energy systems are an even larger investment and for many people, spending that much money on something that will only possibly save them money in the long run is a bit too much. This is especially true if the home owners are not environmentally conscious or do not plan on staying in the home long-term.
Whether you are considering going green because you want to protect the planet or believe the upgrades will appeal to more buyers, weighing your options carefully before making wholesale changes is the smart move.
Financing Options for Green Home Improvements
The good news is that green home improvements are often subsidized by the federal and sometimes state government. In other cases, companies that you start doing business may reach out to you with rebates in order to come up with a plan that will make sense for your budget.
Perhaps the most straightforward and most widespread example of this are solar energy companies who may be willing to provide you with entire solar systems without you having to pay for anything upfront. Instead, you will be purchasing the electricity these systems produce for a certain period of time, at prices that are lower than the ones you pay now. Conversely, you can pay for the system yourself and then sell the electricity that you produce to such companies.
In a number of states and counties, local governments often offer tax rebates and various other options that will make such investments much more comfortable and affordable. From smaller costs like appliance upgrades to complete green overhauls, make sure to check around to see if you can take advantage of available cost saving options.
Property Assessed Clean Energy (PACE) Financing
PACE financing is a financing option aimed specifically at residential and commercial property owners who wish to make certain green improvements to their property but who also want to cut the upfront costs. It is also a relatively recent way of financing green improvements, first appearing in the early 2000's in California. For the state of Georgia, for instance, legislation has been approved and PACE programs are being developed.
The idea behind PACE financing is simple, the property owner is provided with the money needed to make the improvements and they pay back the money as part of the property tax over an extended period of time. Thanks to the savings that are made because of these green improvements, most people who decide to do this find out that they actually come out on top, bottom line speaking.
The Real Estate Implications
This is where things get somewhat complicated when green home improvements and PACE financing are concerned. On one hand, these green upgrades typically increase the value of the property. Most experts agree that a solar system increases the value of a property by a few dollars for every watt that the system is able to produce. Some additional data shows that dual-pane windows and energy efficient HVAC systems increase the value of a property by about 6 percent.
In the modern age, the fact that a property can be considered a "green" one can also play a huge role in attracting a certain type of home buyers – those who are extremely environmentally conscious and who would never purchase a property that does not boast a number of green improvements.
On the other hand, green home improvements can sometimes be an obstacle when trying to sell a property. For example, poorly designed and non-aesthetically pleasing solar panel systems can make a property less attractive because they are an eyesore. In addition, a number of these green improvements are often financed in a way where repaying for them comes with the property, i.e. the loans stay with the property and not the people who decided to do the improvements.
Closing Words About Green Homes
Green home improvements are becoming an inseparable part of the real estate market, although for the time being, they can be a mixed bag. Still, it can safely be said that they are usually a welcome addition to any home, both when it comes to making those homes greener and cheaper to maintain and also when it comes to selling them.
With the wider spread of PACE financing and similar new options, green home improvements will only become more common in the United States as these programs fully develop.
Additional Energy Efficiency Tips
Green Home Building by Karen Highland
Energy Efficiency at aceee.org
Green Home Features to Increase Your Homes Value via Paul Sian
Are Home Energy Audits a Smart Idea from Bill Gassett
Should You Consider Making Green Home Improvements?