Siding Styles 101: Choosing the Right Siding for Your Home
If you are one those people who spend so many hours decorating the inside of their house that they forget that exterior decoration is a thing too or if you just want to get new siding for your home, you are at the right place. No matter how cool and classy the inside of your home looks, if the exterior walls look undone, all of your hard work will go on vain. That's why it makes sense to understand your options when choosing the right siding for your home
The exterior of your house is the first thing your visitors notice. So, you should make sure you pick the right siding that makes your home look its best and keeps you within budget at the same time. This siding styles guide will set you on the narrow path away from picking just any siding and towards getting the one that you will be most proud of. The following are some of the most popular siding materials, their average lifespan, average cost, and pros & cons mentioned. Read it carefully before choosing the right siding for your home.

Wood Siding
It is one of the most traditional and extremely versatile options for siding available. It gives the house a natural look that is adored by many. You can either leave the wood in the natural state or stain it with the color of your choice.
Following are the few styles of siding available in wood:
Board & Batten: Board is the wide pieces of wood spaced by smaller wood of batten installed vertically which gives the house a taller look. The price per each piece of board is $2.05 to $2.5.
Shakes & Shingles: These are small lightweight pieces of wood, usually made of redwood. On average it costs $3.6 to cover one sq ft. Shingles require staining every 3rd year and if you are planning on painting them, they need repainting every 6th year.
Horizontal Or Vertical Wood Panels: It is the same as for board and batten style minus the batten. For this horizontal or vertical wood placement, Cyprus, Pine, and Douglas are used. It can cost from $5 to $7 per sq ft. In increases the curb appeal and gives the home an eco-friendly look.
Wooden Log: As explained by the name, these are the logs if woods cut in half lengthwise and polished to give a more smooth look. The per sq ft cost of logs is $3 to $8. But the cost can vary from wood to wood. For example, redwood or cedar usually cost higher than other types of wood species.
Average Lifespan: Sidings made with wood have an average life of 20 to 40 years. The life of the siding also depends upon how much you maintain it.
Pros:
It gives the home a classic and evergreen look.
As wood is biodegradable, it is the best option for people who prefer eco-friendly versions of everything
The customization rate is higher, you can paint woods ANY color of your choice
Cons:
If not treated well, wood can rot and get pest infection
Wooden siding needs to be repainted every couple of years
Vinyl Siding
If the first option was all-natural, this second siding option is synthetic and man maid. Vinyl was introduced in the early 1960s and has been one of the most favorite choices for home siding due to the versatility, customization, low maintenance, inexpensiveness, and durability.
Vinyl is available is many styles. Vertical panels, horizontal panels, shingles, fish scales, scallops, bevel, and beaded are few of the names. You can get vinyl in any color of your choice and numerous companies can install it for you in a short amount of time. For instance, my friends at Ideal Siding Toronto have over 300 options to choose from and get installed.
Cost: On average vinyl can cost from $0.5 to $2.00 per sq ft.
Average Lifespan: Normally good quality vinyl sidings last up to 40 years.
Pros:
The color does not fade, hence does not need any repainting
Vinyl is low maintenance and needs washing once or twice every few months
The installation process is easy and anyone with the right tools can do it
Cons:
Vinyl is plastic, which is not a good thing you can do to the planet. So, it does not degrade naturally and end up in landfill resulting in more land pollution
Unlike wood, vinyl gives an unnatural look which might not be what you are looking for
The weather resistance of vinyl is low and it can be destroyed by extreme weather conditions like storm, rainfall or heat
Metal Siding
Metal has always been a controversial option for home siding. When most people think about metal an image of an industrial building comes in mind. Yes, metal sidings are available in metal looking sidings but you can also get siding material made of metal that looks like wood.
The most common type of material used for metal sidings is aluminum and steel. Aluminum is lighter than steel and also cheaper. But steel lasts longer. So it is up to you, your priorities and your budget.
Cost: The average cost of metal siding is $4 to $8.
Average Lifespan: Metal Siding also last for 40 years but if not taken good care, metal might get rusty in only a few years.
Pros:
As metal does not get pest attack, molding or rot it is longer lasting than most of the other siding material
Metal sidings keep the house cool because they reflect sunlight
Metal does not catch fire
It is not water-resistant but if treated well, metal can because of rustproof
Cons:
Color can fad on metal and requires repainting every few years
Aluminum due to being lightweight can be dented easily
Steel is thicker and heavier which makes installation harder and results in high labor cost
It can save homes from excess heat but are not good in retaining the warmth in winter which can create uncomfortable interior weather
Brick Siding
Other than wood, the other traditional and one of the oldest materials used for home siding is brick. These bricks are not the same as the one used in construction. The bricks used in building the house are usually made of cement-like material, meanwhile, these siding bricks are created with baked clay.
Brick siding is applied in two different ways. First is masonry, which means installing whole bricks on the outside. This method not only protects the exterior side of the walls but also holds the house. The second method is installing a brick veneer, which means that only a thin layer of brick is applied. A veneer is only for the protection of the outer side of the house.
Cost: Brick veneer costs $4 to $6 per sq ft meanwhile actual real bricks on average can cost up to $6 to $12.
Average Lifespan: Brick siding had a longer lifespan than most of the other in this list. It can last up to a century or more.
Pros:
Brick siding is "no maintenance" and only requires to be washed every few years or only when needed
It is fire-resistant, mold and pest-proof, and extreme weather conditions
Cons:
Not only the material is expensive but the cost of labor for installing brick siding is also not cheap
Stone Siding
Stole siding is not the same as the brick siding but it can be the same expensive. The common stones that are used in home siding are limestone, slate, and granite. Even though the initial cost of the material can be wow quite expensive but stone siding is durable and lasts for a decade.
Just like bricks veneer, stones sidings are also available in the veneer. The stone veneer may not offer much to the durability of the house itself but are great when it comes to the protection of the exterior layer of the home.
Cost: Stone veneer usually cost between $4 to $10 per sq ft. While the natural stone siding is quite expensive and may cost as much as $18 owe sq ft.
Average Lifespan: Stone siding usually lasts up to 50 to 75 years.
Pros:
Stone siding is weatherproof and protects the home from the harsh environment
Unlike vinyl siding, stones give a natural look
Stone sidings are eco-friendly
It does not require much maintenance, just occasional washes work well
Cons:
Can not be installed without professional help which may increase the cost
Stucco Siding
Unlike most of the other options in this list, stucco is not a solid siding material. In fact, it is a paste-like mixture of sand, lime, and cement. The recipe may vary from contractor to contractor, but the basic ingredients are always the same.
Stucco can be applied to bare walls, wood, and even stone. You can layer it flat or make an architectural design using the paste.
Cost: The average cost of stucco per sq ft is $6 to $9.
Average Lifespan: Stucco does not have an as long life as brick siding but it lasts from 50 to 80 years on average.
Pros:
Stucco is water-resistant, pest-proof and fire-resistant
It also provides insulation which means that your house still be cooler in summer and warmer in winter
Stucco is low maintenance and if applied correctly can last several years
Cons:
Even though the stucco requires zero to low maintenance, the initial cost is high
Stucco does not work well in high humid areas
Engineered Wood Siding
Have you ever seen some furniture or kitchen cabinets that seem like made of wood but when you hold it they are lighter than any wood? The is engineered wood. It looks exactly the same as wood but in reality, is a result of sawdust and binding agent.
Not only this engineered wood looks like real wood but the texture is also so convincing that no one can notice the difference unless they check the weight.
Cost: The cost of engineered wood siding is cheaper than actual wood. To cover one sq ft of area, it would only choose from $1.5 to $3.
Average Lifespan: Engineered wood might look like the real wood but it is not. It can last as much as 30 years and after that, you will need to get the siding redone.
Pros:
Just like actual wood, this engineered wood siding is also weather-resistant
It does not require maintenance
Cons:
You can not repaint it, which means whichever color you choose you are stuck with it unless you change the siding
Concrete Siding
Concrete is a mixture of cement, sand, gravel, and water. The ingredients are always the same but different consistency require different measurement of the ingredients. Once the concrete paste is ready, it is layered on the exterior walls and then it is left to get hard.
Cost: The average cost of concrete siding is $3.5 to $5.5 per sq ft.
Average Lifespan: Concrete siding can last up to 100 years or even more.
Pros:
Concrete is weatherproof and resistant to pest
It protects the walls from fire
It also has insulating properties which lower AC and heater bill
Cons:
Is not DIY friendly and installation may cost a lot
Other Factors To Consider When Picking Siding for your Home:
Just choosing the siding material is not enough. Consider the following factors before finalizing the siding of your home.
Water Resistance: If you live in a humid area or somewhere where it rains almost all of the time, you might consider getting water-resistant siding.
Insulated Sidings: If you use an air conditioner and/or heater a lot, getting an insulated siding is going to save to money. Insulated siding keeps the room warmer in winter and cooler in summer, which results in lesser use of ac and heater.
Cheaper Stuff Costs More: So, if you are buying a cheaper siding it will cost you more in the long run. Cheaper material requires more maintenance. But, if you pay good money right now you would not have to worry about the siding for several decades. The choice is yours.
Bonus Home Siding Tips:
If you read this guide from a to z you deserve some bonus tips (and if you scrolled down here without reading everything, you might need to go back).
If you choose vinyl, we recommend getting it in a deeper color. Bright color vinyl gives a fake look while a deeper and rich color gives an authentic look.
People usually add foam backing only when things vinyl. Foam backing is used for insulation and you can use it with other siding materials too. It gives extra insulation and saves energy.
Note: Choosing the right siding for your home is like any other home improvement project or maintenance task, it takes some detective work to find the right solution for your needs. Also, while prices mentioned in this article are typical, please check with siding providers for specific sliding pricing in your local area.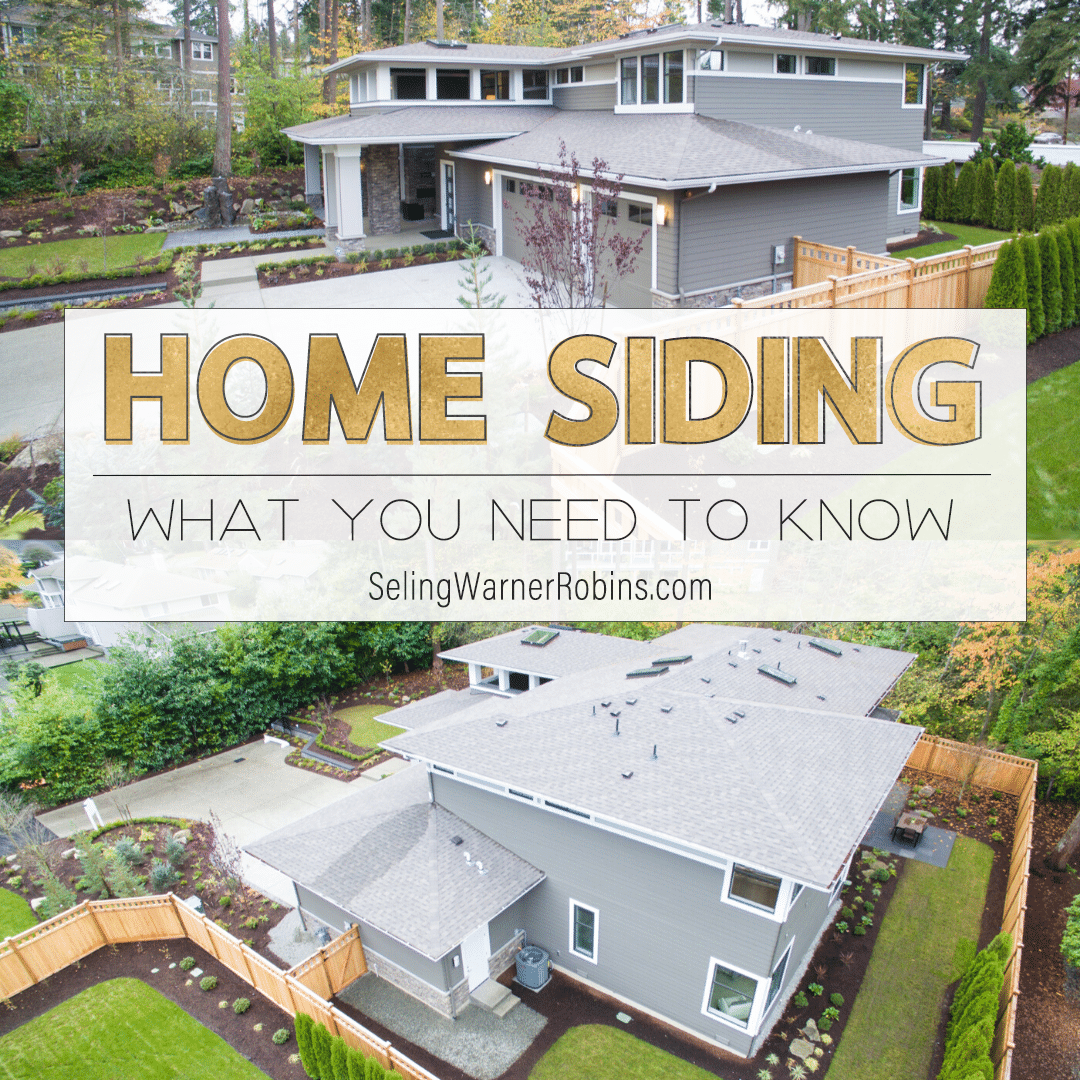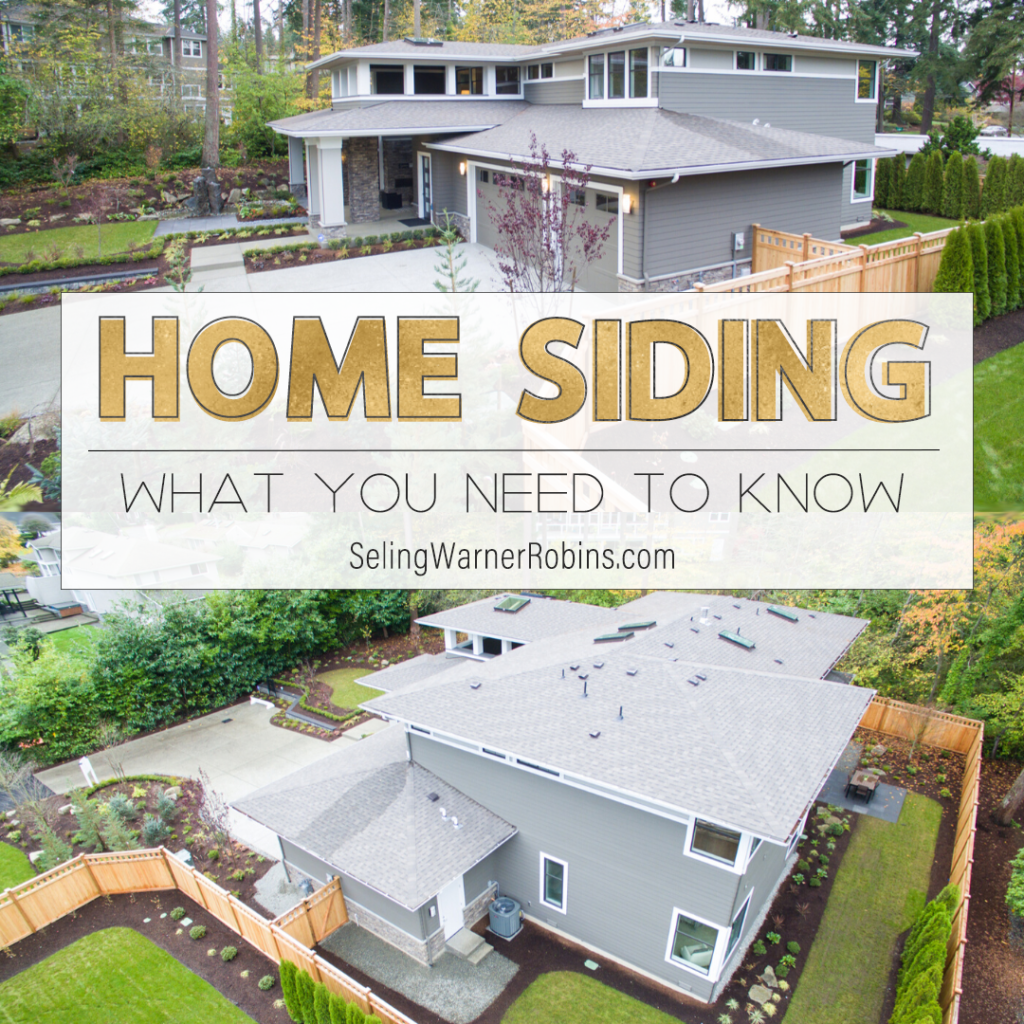 Tips For Choosing the Right Siding For Your Home