Seller Best Practices: First Time Home Seller Tips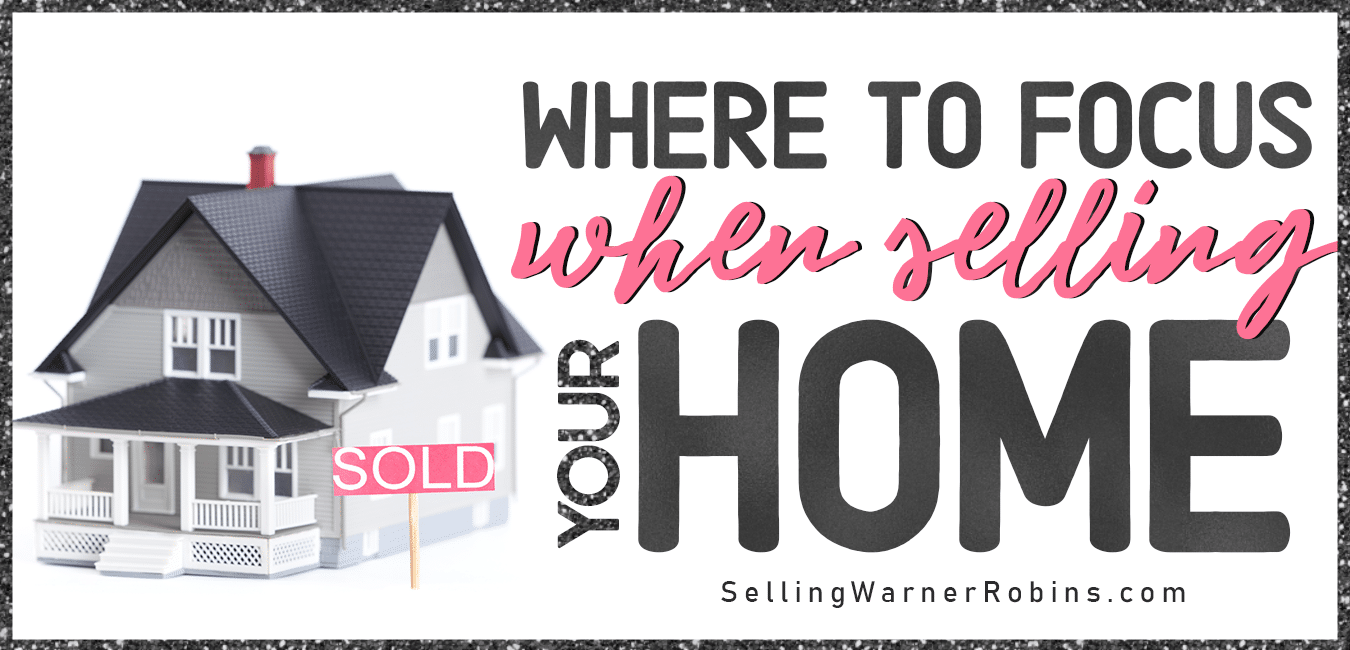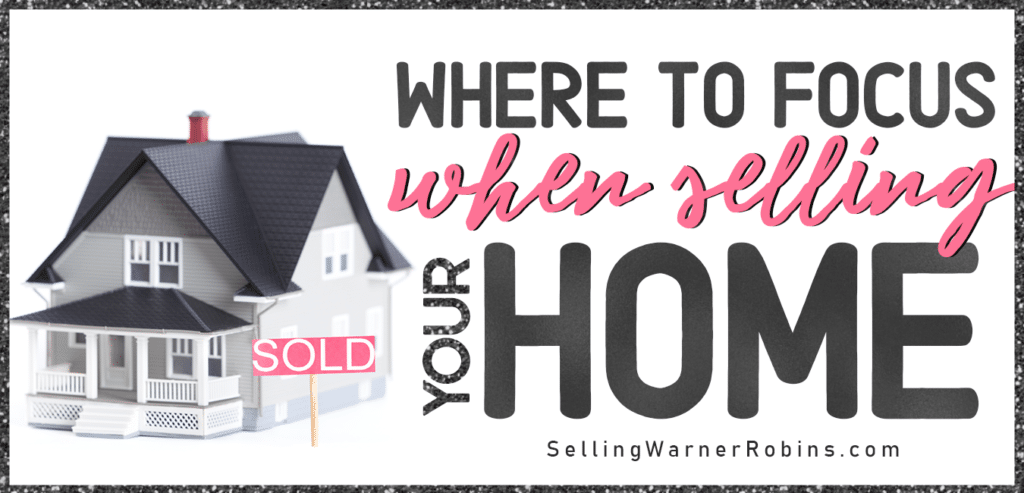 The advice in this article provides first time home seller tips to get your home ready for buyers. Is your home ready to sell?
Buying a home can be pretty daunting, especially if it's your first time. There are so many things to consider, from your budget to pricing your own home. Additionally, there are still overwhelming questions such as, should I sell myself? Do I utilize a real estate agent? With a million things to consider, it's so important to have some best practices in mind.
With emotion and lack of experience for a lot of first time home-sellers, mistakes may be more common than you think. This is alright though! Getting ahead of those mistakes is crucial and very achievable. Preparing for the sale, setting a reasonable price, and removing emotion are just some of the takeaways when beginning this process.
It's also crucial to research, research, research! Coming to the table with prior knowledge will save you a lot of time and money. Don't be afraid to ask around for some advice and assistance. Chances are you know someone who went through this same process. Using other people's experiences to guide you through your own is crucial. Although your process won't be identical, you will need guidance. Keep reading below for some other best practices to consider.
Timing Your Home Sale is Everything
 This is the first step in having a successful home selling experience. Really consider the timing of it all. Understandably, you cannot control this at all times. However, according to Realtor.com, listing your home in early spring can provide you with the most demand. If you have time to really think through a strategy, listing at the right time can be a huge advantage.
While knowing when the right time to sell your home, it's equally important to know when not to. Typically you should avoid putting the home on the market during the winter months, especially around the holidays. If you can't avoid selling during the winter months, there is still hope! With the time being a slow selling period, there is also a lot less competition with sellers. This means it can work to your advantage if you play it right! 
Do a Thorough Cleaning Before Listing Your Home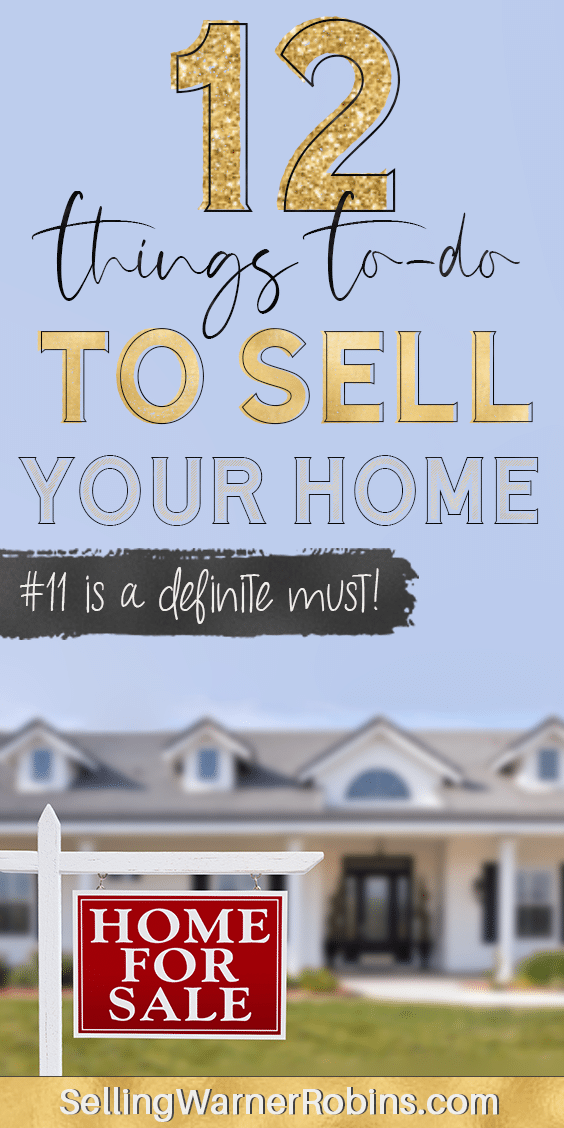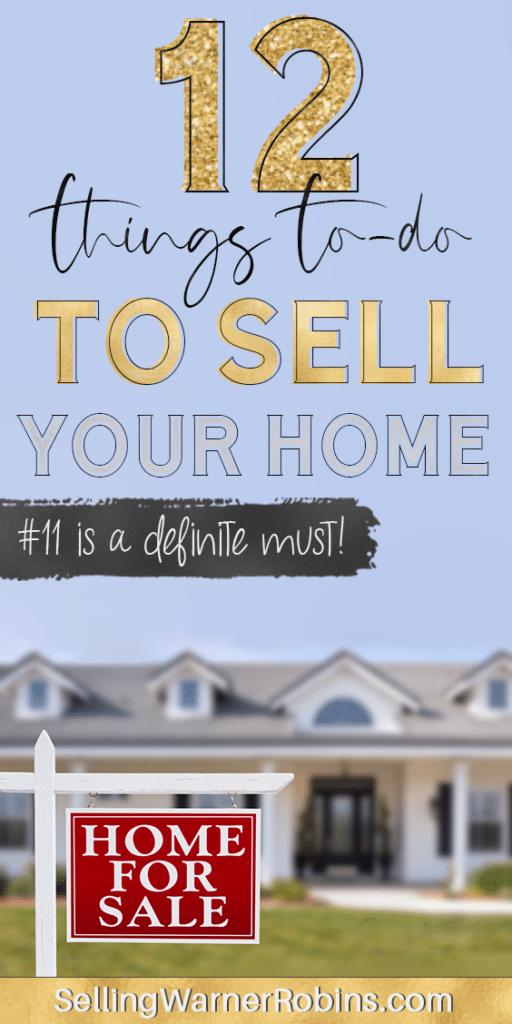 Clean, clean, clean! These days, buyers are a little more skittish when it comes to the cleanliness of a house, especially during showings. Not only will your house be more presentable with a fresh smell and the lack of dust, but you will be easing the mind of clients throughout the pandemic.With the stress of organizing the rest of the selling process, cleaning can feel like the last thing you want to take care of. From staging the space to updating your lawn, it feels like a tedious task that can wait to accomplish.
However, there are plenty of ways to avoid the time-consuming aspect of this chore. Make use of phone applications that allow you to order cleaning essentials that are delivered to your exact location to eliminate any inconvenience. This can be especially helpful in between house showings, when the need to clean thoroughly for these requires a quick delivery.
Make Necessary Home Repairs 
Have a leaky faucet you never got to or a running toilet upstairs? It is vital to have those taken care of. Depending on the severity of these issues, it could completely ruin your sale. More importantly, this could actually flag your inspection and delay the entire process.
These should be fixed prior to listing your home as well. Begin with the safety and health hazards. These are the repairs that are a must-do before showing your home. While the health and safety hazards are an obligation, there are some repairs that can be skipped over. It is important to stick to your ground when needed. These repairs are considered cosmetic repairs. Some buyers may request them, but you should research what is necessary to complete, and what can be avoided.
Clear the Clutter and Sell Your Home Faster 
Clutter is extremely distracting. It can have negative effects on our own mental health as well as severely turn off a potential buyer. Being surrounded by clutter also forces our brains to multitask. When someone is trying to assess a home, they need a clean slate to properly see the potential a space has. While this doesn't mean you have to completely empty the space, it does however require you to go through some belongings, or move them to a different location to store the belongings temporarily.
Start by focusing on the high trafficked locations in the house. The living room, kitchen and master bedroom are areas that the buyer will be highly interested in. Take a little extra time to clear through these areas. If new buyers cannot visualize their stuff in the home because of all your clutter, there is a good chance your home may sit on the local market longer than expected. 
De-Personalize the Living Space 
Along with decluttering, it's equally as important to remove some personal items. This can cause another dilemma as well, however. The balance between removing the items while still maintaining a homey and lived-in feel can be a bit tricky. Finding this balance is crucial to give these buyers a feel of what they can do with the space
Surprisingly, homes will show better and have a better chance of sale with roughly half of the furniture removed. It can be helpful to remove some of your personal collections as well. They can seem busy to the eye. This includes sport memorabilia and even that coin collection you have in the office. While it means a great deal to you, buyers are going to want to see the room it is stored in instead.
Update Paint Colors
You may love that lime green paint color you chose for the guestroom or even the stripes in the bathroom, however the buyers may see that and run for the hills. There are actually certain colors that will boost the value of your home. However, even if you have these colors across your home, it's still important to update those chips or scrapes you see throughout your home. Little changes like this will boost the appeal.
Knowing what rooms to prioritize can be crucial as well. If you are lacking time this will assist you immensely. Start by targeting your smaller rooms. Choosing a light pastel color will give your buyers an illusion of a bigger space. Even just adding a couple coats to the trim will also give the illusion of a bigger space. On the other hand, if you're looking to create a cozy vibe in a larger room use a warmer and darker color to accomplish this!
Up Your Home's Curb Appeal 
Similarly to updating your paint, it is equally important, if not more so, to up your curb appeal. The first thing any buyer will judge is how it looks from the outside. Having a clean-cut and attractive outside just ensures minimal updates the buyer will have to complete once they own the home. This is one of the easiest things to resolve and you will be surprised at the transformation your home can have by making a few subtle changes or just doing general cleanup and sprucing.
Don't skimp on the pictures for this as well. Additionally, with the pictures you do take, ensure that they are crisp and bright. Take these photos during the day and utilize natural light to your advantage. With many people beginning their searches online, photos will be a huge deciding factor whether or not they will see the home in person.
Highly consider taking a video tour of the yard as well! Showing the flow of the yard into the home can give the buyer a real inside look into the feel of the home. It will also show off all your hard work and could be a focal point for buyers who love to entertain or have a green thumb. These first time home seller tips work, so take the opportunity to give your property the makeover it deserves!
Be Flexible When Selling Your Home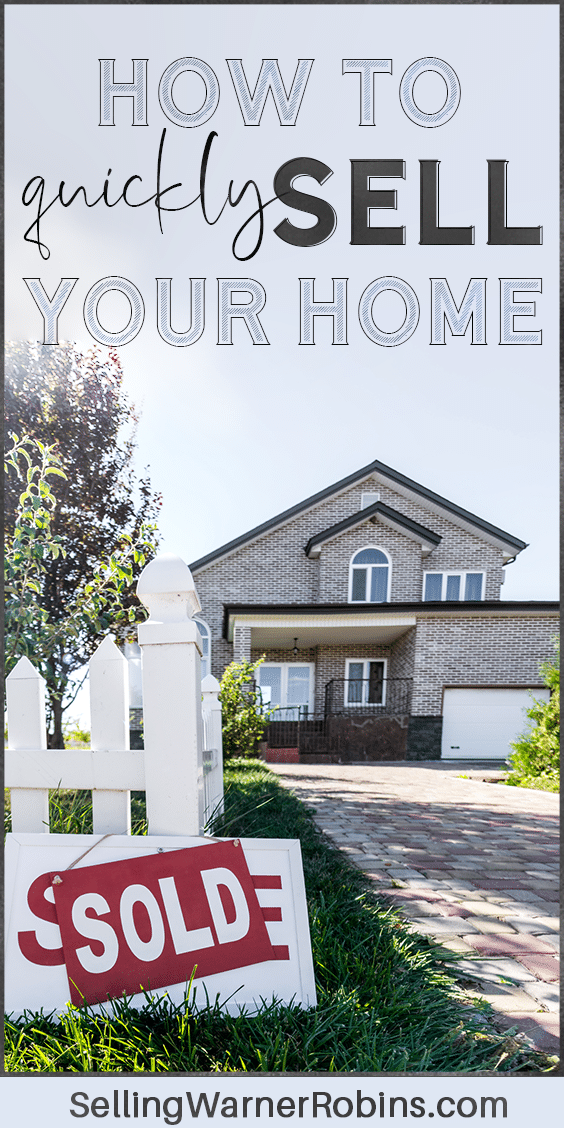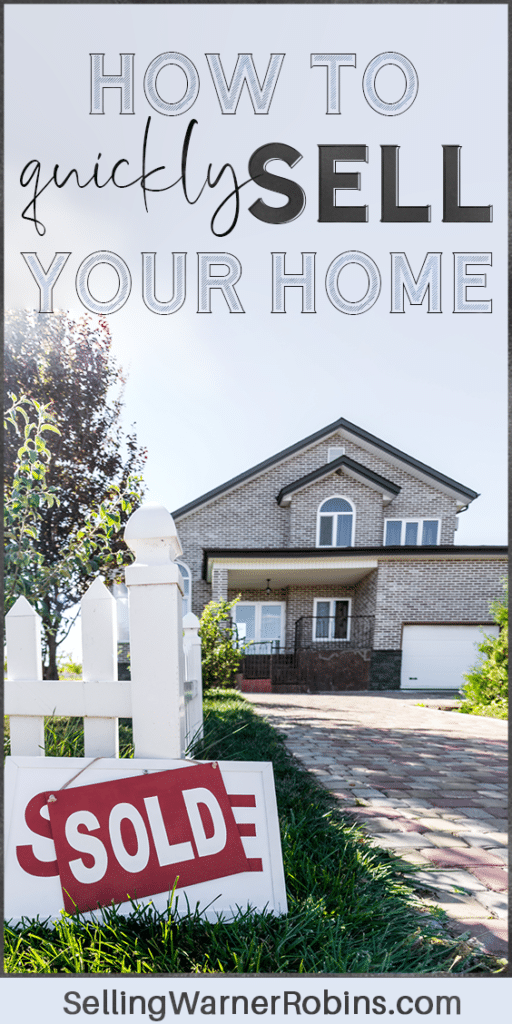 Whether it's regarding negotiations or setting the listing price, flexibility is key for a new seller. Setting the price if you forgo an agent can be tricky. An unrealistic expectation can delay your selling process and defer a lot of buyers. There are ways for buyers to refer to comparing the market analysis and it's a good idea to get ahead of them and set a realistic price.
If you're worried about setting it too low, there can still be some advantages in this. Setting it low can cause multiple offers and eventually raise the price. This is actually a strategy to consider when selling. Setting a low price during the busy season may be the best play yet! Pay close attention to what season you're listing in however. If you set it too low during the winter months, you may lose some money.
Focus on Your Kitchen
While all heavily trafficked rooms should be focused on, the kitchen may need some extra attention. Having an appealing kitchen is a major selling point and is something many look for when buying. Installing a new appliance or updating the countertops are quick and easy ways to have the appearance of a new kitchen. While we mostly spend our time in the kitchen/dining room this can be extremely beneficial to update.
There are plenty of money-conscious ways to achieve these small cosmetic improvements as well. Peel and stick countertops can give the illusion of a marble-top. There are also peel and stick back-splashes you can add to the space as well. If you have some extra money to spare. A new stove-top can really boost the appearance of the kitchen.
Remove Your Pets 
While it can be hard for pet owners to imagine people not liking their pets, it can turn some people away from making an offer. Especially if there are traces of your pet throughout the home. Cat or dog hair accompanied by distinct odors can be a real turn off. Ask a friend or family member to take care of them for the day and clean through any areas your pet highly frequents.
There are a few ways to remove any odors your pet may have left behind. First step, vacuum everything. Once the hair is removed, you can begin to focus on other surfaces. After this, it's crucial to neutralize everything. Utilize baking soda on smelly areas on the sofa as well as curtains and carpets. Open up the windows and door and let your home air out after this. Finally, use some candles and Febreze to finish it off. The pet smell will almost disappear after this and you'll have a home ready to sell.
Utilize All Marketing Channels 
Online marketing has changed real estate over the last few years. Regardless if you hire an agent or choose to take on the challenge by yourself, utilizing your online marketing channels will ensure success. With social distancing measures in place across the country, buyers have used the internet as a main tool when searching for a home. Not listing your home through these outlets will put you at a major disadvantage when selling your home.
Even consider using applications like Zoom or Google Hangouts to give virtual consultations and live walkthroughs around the living space. Even using iPhone Facetime! Giving the buyer a sense of the layout can easily be done online. Once they see the home here, the next step could be an in-person viewing!
Sell Your Neighborhood 
It's important to sell the positives around the living space you're selling. Are you located close to the city with easy walkability to local businesses? Or are you in a more remote location where you can offer more of an intimate and secluded location. This will entice the right type of buyer and eliminate the people who will not close on the sale.
If you are selling a house within the suburbs, school districts are a huge selling point. Research your local school district and put the extra-curricular activities they have or even their sporting achievements. Anything you can add in to the listing description to sell the area will give you major bonus points. Even if it's an annual fair your town has – buyers will appreciate any details you can give them!
Final First Time Home Seller Tips & Advice
Whether you are looking to increase your space, change locations, or downsize, it is so important to be prepared for the selling process. If this is time sensitive it is just that much more important to be organized and have your paperwork in order. While this can be a stressful and time-consuming process, particularly if this is your first time, follow these tips and you'll set yourself apart from the competition.
If you found this article on first time home seller tips helpful, please consider sharing it via social media so other consumers can also benefit from the information.
First Time Home Seller Tips to Close Quickly