What is the Secret to Selling your Home for Top Dollar
Putting your home on the market can be a stressful time as a homeowner. No doubt, you probably have a lot of questions about the process, what are the steps you should follow, what will your agent do for you, and of course the secret to selling your home for top dollar. As it turns out, there are several answers to that last question. This guide will help you understand what the secret to selling your home for top dollar is and answer the other questions too.
Discussing Home Pricing
Bar none the most important factor to help you get the most for your house is pricing it correctly from the start. Find an expert Realtor® in your area that knows the fair market value of homes and use their expertise to help gauge where your home should be listed at. Priced competitively from the onset gives your property the very best opportunity to get seen and sold.
Big market or small, the story is the same too. Chris Feltus, who sets up shop as a Realtor in Dallas (one of the most competitive housing markets in the US), sees some homeowners trying to price their property high, then negotiate it down. He understands where they are coming from, but does not think it is a good way to go about it. According to Chris, "The reason is, if you price it right to start with, you are help creating demand at what the market will bear." He makes good sense too. Price the home right from the beginning and more buyers will be interested, they will potentially put in stronger bids, which can lead to multiple offers. This is a situation which definitely benefits the homeowner.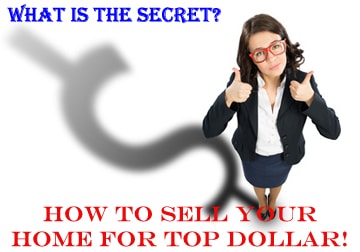 On the other hand, if you price it too high from the onset it might lead to a mindset by some of "What is wrong with the house syndrome?". Buyers and agents alike start to wonder what could be wrong with the house which always leads to other questions such as:
Does the house need repairs?
Is the seller hiding something?
Why has it been on the market so long?
Is the seller unreasonable to deal with?
Is there something wrong with the neighborhood?
In addition, homes that have been on the market for a long time tend to generate less interest and weaker offers too. Plus there is less urgency to buy the house right now because the thought is no one else is interested. Homes that have been parked on the market for quite awhile give buyers the impression it is not a good deal. This often causes them to continue to browse other inventory instead of taking a long look at yours.
A Picture is Worth 1,000 Words
Today's world is very visual and buyers are more tech savvy than ever. In fact over 90% of homeowners now start their home search online. It is now more important than ever to showcase your home in the best light possible to entice buyers to stop by and take a look. How is this done? Professional photography!
Unless your agent can provide example photos of previous homes they have listed, insist they utilize a professional photographer to take photos of your home. While some agents may balk at this, you only get one opportunity to make a good first impression online. Having top notch photos is one of the easiest way to get your home to stand out from the crowd. You want every advantage over the home down the street or across town…insist on good photos of your property, you will not regret it!
Get the Word Out
Exposure is your best friend when it comes to selling your home for its maximum value in the quickest amount of time possible. At a minimum, your agent needs to blog about your home for sale, produce a personal video of your property and share it online, and utilize as many social media platforms as possible to ensure your home gets seen by consumers who are perusing the Web, preferably in your local area. If your agent does not mention their marketing plan, you need to ask about it, and ensure they show you examples of what, how, when, and results they have attained in the past. If their online presence is weak you may need to consider finding another agent who understands the importance of online marketing.
As a homeowner, one of the things you can do to assist is share what your agent posts (ask them to send you the links as they post) with your network of online friends. If you are a fan of Facebook, Twitter, Instagram, Pinterest, YouTube, or any other social site, put your agents content out there so your friends will see it. You will be surprised the effects that sharing with your sphere of influence can have.
The bottom line is, both you and your agent want as many eyes to see your home as possible. That means consumers should be finding your home both online and in person. The more traffic your home receives, the more quickly a potential offer will come in, and at potentially the price point you are looking to get for the house.
First Impressions are often Last Impression
So far so good….you are following along and checking everything off this list. Pricing it right, check. Photography, check. A great agent and exposure, check. The next step is to make sure your home is clean, reasonably de-cluttered, all visible home maintenance and updates are completed, and the property has been updated as necessary. This needs to happen both inside and outside the home.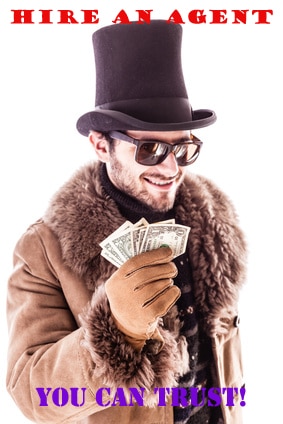 When a consumer pulls your listing up on the Internet or rolls up outside, you want to leave them with the thought "I want to see more…this may be the home". At a minimum, the bathrooms and kitchen need to be clean, pets need to be put away, smells need to be neutralized, and as much as practical the property needs to be in a neutral setting (de-personalize) so it will shine.  The old adage is definitely true. You only get one opportunity to make a good first impression!
Purchasing a home is an emotional experience and buyers must be able to envision themselves living in the house. No one is perfect, and it can be hectic trying to keep your house clean for showings (especially if you have kids). We get it. But taking a few simple steps can really help make a difference.
If you are really looking to make a great first impression consider professionally staging your home. It can definitely help you in the home selling process. If you do not know of someone who can perform this task, ask your agent for a list of home staging resources.
It Is Dangerous to Go Alone: Use a Realtor®!
If you had a legal issue you probably would not consider representing yourself in court. If you had a toothache I bet you would not ask a family member or friend to pull the tooth for you. It is doubtful you would try to tackle complicated tax questions on your own either. The point is, selling your home needs to be left to a professional who does this for a living everyday.
They know the local market, understand all the nuances that entail getting your home from listed to sold, and will have your best interest in mind as they negotiate on your behalf to get you the the highest price possible. Good Realtors® do much more than just put a sign in the yard and hope for the best. They take the time to study the market, have a plan to right price your home, and market it to the fullest extent possible. Statistics bear out that homes which are listed with an agent sell for more and faster than their For-Sale-By-Owner counterparts.
Hopefully after reading this guide you are convinced that the secret to selling your home for top dollar is an attainable goal. While selling your home can be a stressful time, with a solid plan, you can not only sell for a decent price but keep your sanity through the process too. Best of luck!
Other quality resources to help you sell your home for top dollar include:
"What do Holiday Baking and Home Selling have in common?" by Lynn Pineda
"5 Tips for Selling a Home in Winter" by Veterans United
What is the Secret to Selling Your Home for Top Dollar