Top Tips for Securing Your New Home
So, you have bought a new property but have probably put very little thought into securing your new home. Perhaps it is a nice big house in a quaint suburban neighborhood or a commercial property somewhere downtown. Maybe it is a condo that you have been saving for all these years.
You are just about to move in and you are thinking about all the things that you need to do before you start your new life. One thing that many people forget all about is securing their new property and there is actually no better time to do it than when you first purchase it.
For one, the property is still untouched and you will probably be doing some work on it anyway. Why not take the opportunity to install new security features while you are at it? Also, when you consider how much you will be spending on all that additional work, the prices that you will pay for security of your new property will be almost non-detectable.
Even if your new home is turn-key, before you move in is an ideal time to have the security checked, updated, or new features installed. But, where do you start when securing your new home?
Talk to Security Professionals
Let's be honest, many of us do not know that much about home security. For most of us, home security begins and ends with locking our door and closing the windows when we leave the house. In today's unsafe world, this is simply not enough anymore. The best advice is to talk to experts who may be able to give a helping hand.
For example, you can call a professional home security service and ask them if they could send someone to audit your home. They will come over, identify potential issues, and give you some expert advice on what to do.
In many communities, you can approach the local police and ask them if they can come over to check out your property, and tell you more about the neighborhood and the potential security issues in your area. Whatever you decide, talking with professionals will give you more confidence and set you on the right path to securing your new home.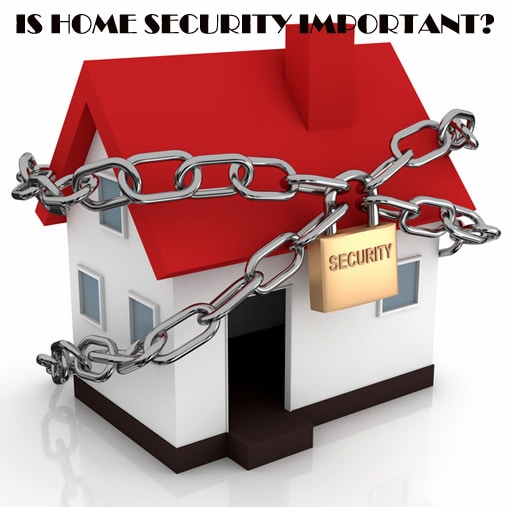 Putting in new locks
It is natural that you will consider changing your locks once you purchase a property. For one, you do not want someone to already have keys to your new real estate and you can never exactly be sure who has the means of getting into your property. However, it is not just about changing the locks. It is about putting in stronger locks, perhaps even considering changing the doors and the windows to beef up the basic security.
Depending on the type of home and the neighborhood, your costs for new doors, locks and windows will vary. For instance, if you bought a commercial property somewhere downtown, you will probably want to spend as much as possible on some seriously sturdy doors and locks that will ensure the average burglar cannot break into your place.
While it is worth considering for your new residential property, if it is in a relatively safe part of town, you may not want to go overboard with these upgrades.
Electronic locks
We are witnessing an emergence of locks that are not the regular traditional locks that we all know and use. We are talking about electronic and biometric locks that have the distinct advantage of not having the traditional keyhole which burglars can pick. With these "smart locks" you use your fingerprint, a keycard, or a password to unlock these locks.
However, it is very important that you realize that this does not mean these locks provide any special resilience to forceful break-ins. While they provide additional security, no lock will keep a determined thief from breaking in if they are dead set on it.
Alarm systems for added protection
Once you have taken care of the locks and thus installed the first line of defense, it is time to think about added protection and that is where home alarm systems come in. Many of us have had unfortunate experiences in the past where alarm systems went off almost arbitrarily, providing more trouble than protection.
After discussing with experts from a Brisbane-based alarm monitoring firm they mentioned that modern alarm systems are much better and provide greater protection without suffering from the same issues that older systems did. They are better at discerning between real break-ins and your dog being too rambunctious. Moreover, they are also easier to use than ever, many with apps that come for your smartphones.
If you just bought a commercial property, you simply have to put in an alarm system if the space does not already have one. It is not worth the risk to have your business looted. Spend the money and sleep well knowing your space is protected.
Video surveillance and motion sensors
In the past, video surveillance systems had their issues as well. For one, they took footage in very poor definition, often making it impossible to make out the faces of the people who were trying to break into the properties they helped protect. Also, their storage drives were quite limited and they were also very expensive.
These days, things are quite different. For one, the prices have dropped dramatically and you can afford video surveillance even if you only intend to use it at a residential property. A few high definition cameras around your house, wireless technology, a big hard drive, and easy-to-use software can be yours for a price that would once be impossible to get.
Video surveillance systems often come with motion sensors too which ensures the cameras start rolling only when someone is moving around them. The best ones will also include lighting that will turn on when the sensors detect movement. As you would expect, burglars absolutely hate light!
Additional Security Tips
Finally, there are a number of things that you can do to secure your new property that do not necessarily entail buying security equipment. For instance, if your neighborhood has a neighborhood watch organized, become a member and make sure that your neighbors know who you are and who can be seen at your property.
Also, if there is greenery on your new property or around it, make sure to keep it trimmed so as to remove any spots where potential burglars might hide when on the job. The harder you make it for crooks the less likely they will want to try and break in.
Parting Security Shots
As you can see, there is plenty you can and should do in order to secure your newly-bought property. The good news is that prices are much more sensible these days for some security features that were once reserved for large businesses.
In short, there is absolutely no reason why you should not be securing your new home!
More Home Security Resources
Resources for Real Estate Buyers at list.ly
Wireless Security Systems courtesy of ADT
Understanding Home Security Systems via HouseLogic
If you found this article on Securing Your New Home helpful, please share it via social media outlets so others can benefit from the information too.