Should You Purchase a Luxury Home or High End Condo?
If you are fortunate enough to be in a position to upgrade your living arrangements or start out at the high end of the real estate market, it is important that you understand the choices available to you. When shopping for your new home, do not limit your search to just houses. A key consideration in many real estate markets is whether you purchase a luxury home or high end condo.
High end condos can get just as expensive as nice homes, which may not make sense at first glance. However, although you may be sacrificing square-footage with a condo, there are several benefits to going this route, that may be beneficial to your lifestyle. Whether you decide to purchase a luxury home or high end condo, following these pros and cons will help you make the most informed decision possible and aid your move into your dream property.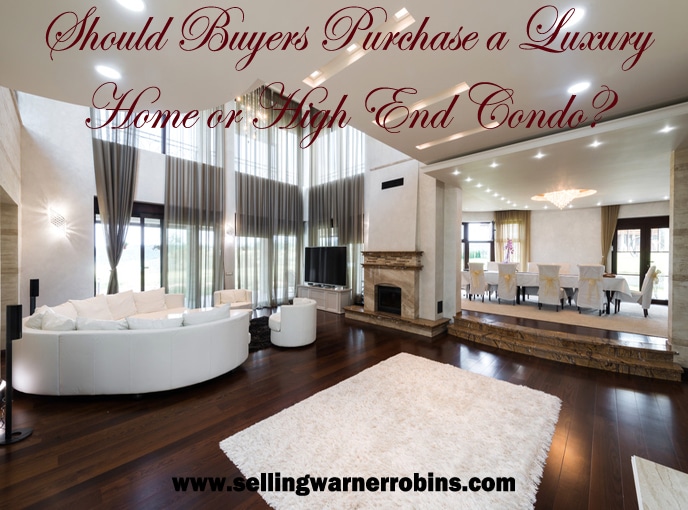 Benefits of Buying a Condo
One reason that people are willing to spend this much on a home with less space is the upkeep. In a condo, it is highly unlikely that you will be responsible for any upkeep on the exterior of your unit. A condo provides the opportunity to live and only be responsible for the interior of your home.
Another advantage to purchasing a luxurious condo is that it will likely be far more centralized. Expensive condos are typically found in urban areas where large houses are sparse. If you prefer living in the city then this is likely the best option for you.
Both houses and condos in the high end market have a great variety of luxury home amenities that should be considered when choosing between the two.  Some expensive condos offer complimentary valet parking for its residents, which is definitely an advantage unavailable to homeowners. Also, amenities such as hot tubs, pools and business centers are all maintained by the property owner, which means that you can expect them all to be clean, and in working order without ever being troubled with the upkeep. 
Benefits of Buying a House 
When observing the luxury home market, you may find that some condos are in the same price point as much larger houses. While houses are often more expensive the advantages are numerous. The first, and most obvious, advantage of purchasing a house is that it will typically be much larger. The amount of space a home provides is a large selling point for many people in every market and rightly so. If square-footage is an important metric for you in your home buying decision then a home will definitely be more preferable.
The second factor that is an advantage of buying a home instead of a condo is the amount of privacy available. Obviously, your own home will be more private then a condo with neighbors on literally all sides. Depending on the neighborhood you choose, or how close to others you want to live, will clearly play a huge role in the amount of privacy you enjoy so pick wisely.
A third advantage of purchasing a house is having your own yard. While maintaining the yard will cost both money and time, it is well worth it for many people, especially those with pets. Keeping a large pet inside a condo is not great for you or the pet and should probably be avoided. Large yards are also great for entertaining guests and large parties, or just relaxing without an audience.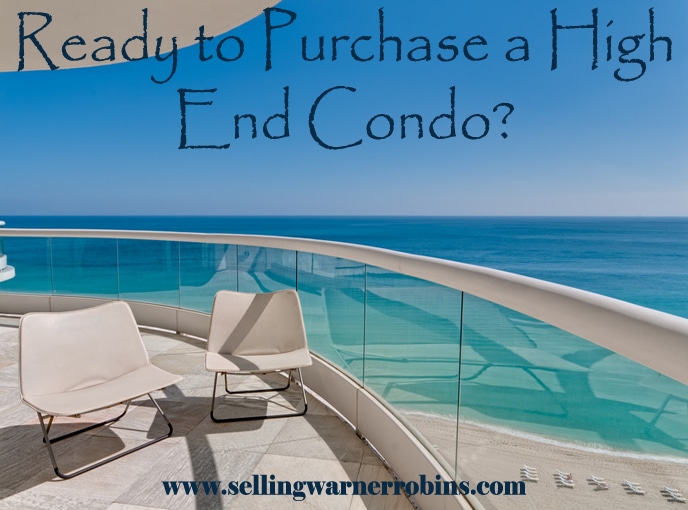 Drawbacks of Condo Living 
When comparing living in a condo to living in a house, there are obviously several disadvantages. The first of which is a lack of privacy. This is an important factor to consider when spending any amount of money on a new home, especially in the luxury market. If you plan on using the pool, hot tub or other communal areas often you must remember that there will likely be other condo owners in these areas.
With neighbors on each side of you, below you, above you, and directly across the hall, you will likely see the same people very often. If any of these neighbors are loud or unruly, then the close quarters becomes an even larger disadvantage. If you prefer a more private lifestyle, this is not the option for you.
If the community has a condo HOA, you may find it a bit too restrictive for your liking, so be sure to read and understand exactly what you can and cannot do as well as those things you are responsible for ensuring occur.
A condo will potentially also have considerably less space then a house. A house has space both inside and out, and the extent of the exterior space for a condo is typically a small patio or a shared space. Living in a condo requires you to sacrifice space both inside and out compared to a home.
Some condos provide no opportunity for large pets, which is a huge drawback for some purchasers. Even if the condo does allow pets, your furry ones will likely be much happier with a yard to roam as they please. 
Drawbacks of Living in a House 
A large house will require much more work (or money) to maintain then a condo. Any house will require regular maintenance of the yard in order to keep it looking pristine and to maintain home value. At some point during your tenure as a home owner it is also likely that the roof will need to be inspected and maintained and the exterior of the house may need to be repainted. These are both areas that you do not need to consider when purchasing a condo, as they are much lower maintenance.
As mentioned before, large and luxurious houses are not often found in downtown areas. If you like living in the city and having restaurants and entertainment options close by, this will be difficult to find while living in a house. Having these things within walking distance will be downright impossible.
Besides the area your house will be in and the need to maintain it, the other drawback of home living vs. condo living is that all of the bills will likely be much higher. With the extra space that a house provides, you will find that electricity and plumbing is used more and more expensive.
Ready to Purchase a Luxury Home or High End Condo?
Following the above analysis of the pros and cons of house living as opposed to condo living, the evidence seems to support purchasing and moving into a house as a better decision. While there are some obvious drawbacks; the space and privacy options for customization make buying a luxury house the best choice! However…
One size does not fit all buyers, and what may work great for many, will not work well for others. For instance, if you want to be in the downtown mix or prefer to walk to work, a high end condo in a large city like Chicago or Denver is definitely the approach that might make the most sense.
Whatever you decide, make sure you take into account resale value. If unsure how to determine that, talk with a local real estate professional who can help you find the ideal property for your needs with an eye on resale in the future.
Additional Luxury Property Tips
Tips to Consider When Selling a Luxury Home from Kyle Hiscock
Home Improvements to Sell Your Luxury Property via Debbie Drummond
How to Sell a Luxury Property courtesy of Paul Sian
If you found this article, should buyers purchase a luxury home or high end condo helpful, please consider sharing it via social media so others can benefit from the information too.