6 Amenities Every Luxury Home Needs
The term "luxury home" is thrown about somewhat loosely these days. Many houses in the U.S. are gorgeous both inside and out, on big lots and have some cool features. So what makes a house a luxury home?
There are many different aspects that play into this and all of them are important to understand whether you are looking to purchase a luxury home or about to list yours for sale. Think about if your house has the following amenities that would convince purchasers to spend the big money and move into your luxury home.
---
Security
More and more luxury homes across the nation are being built in neighborhoods protected by 24-hour security. These guards monitor all guests going into and leaving the community, which creates an extremely safe environment. These guards typically operate the gate that allows guests to enter the community.
A house can be absolutely stunning inside and out but without a security center at the entrance many prospective buyers will think twice about spending the money on a house. This seems to be especially true if they are looking into other houses that are in communities with 24/7 security. This has nothing to do with the house itself yet it makes a tremendous difference to buyers who are examining their options.
Many people believe that there are great benefits to raising a family inside a gated community and according to ifpo.org, members of a gated community in San Antonio said:
I'm not scared here by myself; I'm not scared to have my kids here by themselves, I wouldn't feel that way in a non-gated community".
Many of the residents of these enclaves seem to have the same view. They feel a sense of safety that they never felt when they lived outside the gates. Another supposed benefit of gated neighborhoods is the sense of community they generate. As mentioned by another gated community advocate…
One might expect greater community spirit or tight-knittedness in gated areas because they have such clear boundaries, as well as homeowner associations and other vehicles designed to include members in the social structure of the community.
Others who like this type of home setting love the fact that there is no longer traffic throughout the neighborhood and they feel safe about letting their children play in the streets at night. Others also feel that they know their neighbors better and have more of an opportunity to chat with them. Still more consumers love these new communities because the private facilities are often much better than public works.
The property values of gated communities are also higher than those outside the walls. Some real estate experts estimate that the gates can easily add $50,000 or more to property values. 
Thus, one can see how important it is to ensure your new home is secure and has efficient and easy to use home security options. Whether or not you live in a gated community, having a secure home can positively affect home values both intrinsically and monetarily and it is a definite must for luxury homes moving forward. 
A Top-Shelf Kitchen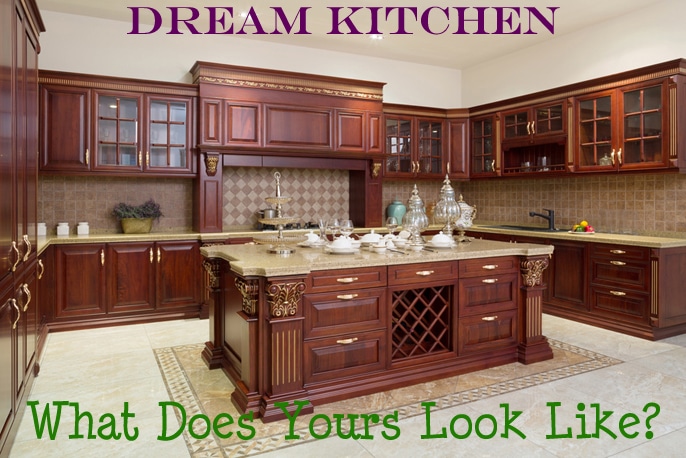 Whether you consider yourself a great chef, enjoy tinkering in a kitchen space, or are all about entertaining, one of the amenities every luxury home needs is a great kitchen. Even if it is just for show it is the space where many feel at ease and like to congregate.
Some of the things luxury buyers look for in a kitchen space include:
Top-of-the-line appliances
Incredible counters and back-splashes
High-end flooring
Exquisite cabinetry
Ample prep space
Plenty of gadgets and gizmos
The first and last thing you want your guests to be is wowed as they enter your dream kitchen area! If the kitchen has a luxury look the rest of the home often follows suit!
Home Gym
A home gym is often an immediate sign that a house is a luxury home. When thinking about a home gym, I do not mean a re-purposed bedroom, loft, or garage. A large space dedicated to weight lifting, aerobic activity, stretching, and a variety of other physical activities is important to many homebuyers, especially in the luxury market.
If you are updating an old home gym make sure to have a junk removal company divert your old equipment from the landfill so it can either be re-used or sold for scrap. The home gym area should be large enough to comfortably fit all the necessary equipment to starting a home gym. Decoist.com says:
A home gym is usually owned by luxury homeowners who value health and fitness. Having a home gym allows you to exercise and work out at any time of the day. It allows you to adjust your workout routines according to your lifestyle and schedule. A home gym usually has fitness tools, cardio and weight lifting equipment, machines, benches, racks and gym accessories.
One thing that can add some intrinsic value to a home gym is if it is already painted a neutral color when it is being shown. A lot of people recommend going with a shade of blue which can help keep the room feeling cooler when the work out starts heating up.
Wine Cellar
In the luxury home market it is important to be able to identify the clients you are servicing. If someone is looking to splurge on their house, it is likely they splurge in other areas of their life as well. This logic is what drives the decision to make a wine seller one of the amenities every luxury home needs!
A wine cellar should be a separate, climate-controlled room which is ideal for storing large amounts of wine or other spirits. Some wine cellars have a wooden table present in the room which is a great addition for entertaining purposes.
Other luxury wine cellar amenities include:
Separate wine tasting room
Adjustable UV free lighting
Hand crafted cabinets
Wet-bar staging area
Comfortable and relaxed seating
Automated wine list / locator
Independent surround sound music
Ample capacity and/or growth
Superior ventilation
Low humidity system
Allow your guests to admire your stockpiles of good wine as you serve it to them from the shelf, in a comfy sitting area, or as you stand around and mingle. This is sure to delight friends and family and often adds resale value to your home while impressing prospective home buyers. 
Home Technology
Home technology is often one of the most important aspects of a luxury home. With recent advents in technology, every aspect of a luxury home should be controllable from a smartphone or similar device. This means locks, security system, lighting, music, television and air conditioning should all have the functionality to be controlled remotely by one of these devices to help enhance the overall home appeal.
Smart homes have become increasingly popular over the past few years. Given the proliferation of technology, today there are roughly 1.9 billion devices in use that are able to connect to your home in one way or another, and some estimate that will be at least 9 billion by 2018, roughly equal to the number of smartphones, smart TVs, tablets, wearable computers, and PCs combined. 
Location
Above everything else, this is the most important aspect of deciding whether or not a nice house is a luxury home. No matter how nice a house is, or how many of the features listed above the house is, a bad location could destroy the home's property value. Examples of things that could devalue your home in terms of location would be poorly performing schools and high crime rates.
You can have a nice large house in an area where these things are present but some wouldn't be willing to fork over luxury home money. Some things you commonly find in luxurious areas are high-end restaurants, designer stores, highly rated schools, and often times nothing at all as consumers in this price point often value their privacy and exclusiveness over having amenities close-by.
While not all-inclusive these things are staples you will find in many luxury homes. Obviously, individual style and preference play a big part in any home purchase as does choosing a top real estate agent to assist with your needs.
When ready to take the next step and buy a luxury home, ensure the property has everything you are looking for, need, desire…and more!
More Luxury Home Tips
Luxury Home Selling Tips via Paul Sian
Expert Tips For Purchasing a Luxury Home at HGTV.com
Tips for Buying a Luxury Home from Ryan Fitzgerald
Six Things Every Luxury Home Needs!