Warner Robins Real Estate Specialist

Your Warner Robins Real Estate Specialist
Anita Clark is a houseSOLD name
As a free service to you, this Warner Robins Real Estate and Community Information Blog highlights homes for sale in Warner Robins GA and Houston County community information. As your agent for Homes for Sale in Warner Robins GA, I am dedicated to helping you find your dream home or sell your existing property. I am a Warner Robins GA market expert and will tailor my services to meet your individual needs and goals.
My commitment to you is to provide the personalized Warner Robins real estate services you deserve. Anything less is a disservice! Other service areas include: Bonaire, Byron, Centerville, Kathleen, Perry, Robins AFB, and the greater Houston County area.
School District Search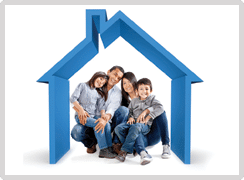 Looking for a specific school district for your children? Use the school district search page to find your dream home in the school district you seek.
Find Your Dream Home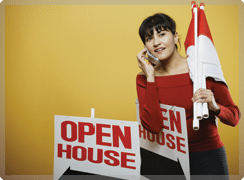 Use our easy search page to find your dream home in Warner Robins, GA. View photos, go on a virtual tour, and when ready, feel free to contact us.
Ready to Buy or Sell?
Get help & advice from Anita Clark, a Warner Robins Real Estate Specialist. Transparent policies & expert customer service are what you can expect!
Warner Robins Real Estate Information

Living in Warner Robins, GA
By Anita Clark. For families and individuals looking to buy real estate or a new home in Middle Georgia, be it Houston County, Peach County, or the surrounding area, Warner Robins is the ideal city to live. Known as Georgia's International City, Warner Robins has a population of just under 70,000, an ideal climate of warm summers and mild winters, and a quality of life reputation that is second to none.
In 2009, Business Week Magazine named the city of Warner Robins the best place in Georgia to raise a family. In 2011, Wallet Pop and NBC News listed Warner Robins as one of the 10 best places to buy a home. And in 2012, CNN Money ranked the city at No. 7 on its list of America's best small cities. And here in Warner Robins, we're constructing new houses and subdivisions every day.
Sounds like a pretty good place to buy a home so far right? It get's better!
As a small city, the cost of living in Warner Robins is 20% lower than the national average. We're located just ten miles south of the more of Macon, Georgia, and 100 miles south of the great metropolis of Atlanta. But Warner Robins also has a very proud metropolitan area of its own, with ongoing new construction for business and economic expansion.
For New Home Buyers: Things To Do In Warner Robins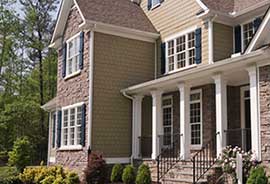 A multitude of art galleries, bookstores, antique malls, exotic spas, bakeries, Asian and Hispanic markets, an authentic British Tea Room, and the International City Farmers Market, illustrate the growing diversity of the Warner Robins community.
Conventions and community events along with numerous attractions and options for recreation (be it golfing, hiking, biking, fishing, or sporting events) all heighten the experience of living in one of America's favorite cities.
We're the home of Robins Air Force Base and the second largest Museum of Aviation in the United States, featuring exhibits on the Tuskegee Airmen and Operation Desert Storm. And Warner Robins continues to develop its centralized downtown area to accommodate more restaurants, shopping and entertainment venues.
Warner Robins Homeowners Enjoy Economic Opportunity
Warner Robins is a city of opportunity and a great place to find work or start a business. Because of our more recent growth in the "Knowledge Economy," attracting more and more entrepreneurs and creative professionals, Warner Robins has felt very little impact from the Global Financial Crisis of 2008-2009. In 2011, Wired Magazine listed it as one of the 12 small American cities driving the rise of the new Creative Class.
New residents of Warner Robins who seek to be a part of this new Creative Class can find plenty of resources in our higher education system Georgia College and State University, Macon State College, Mercer University, Middle Georgia Technical College, Fort Valley State University, and Georgia Military College are all within driving distance. And with two county public school systems serving our city and community residents, parents will find an abundance of choice for their children's education.
The city of Warner Robins also provides active children with a memorable youth experience. The Warner Robins Little League Baseball Team won the Little League World Series in 2006 and in 2007, defeating Tokyo, Japan. And our American Little League Girls Softball Team also won the Little League Softball World Series in 2009 and 2010.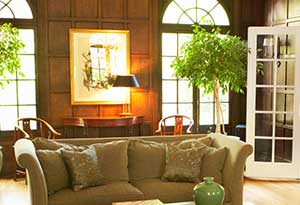 If you're a family or an individual looking to build a new life in a small, quiet, yet active and diverse community, then Warner Robins is the perfect place to buy a home. We have hundreds of new homes for sale, and plenty of real estate property to choose from.
In addition, a cost of living lower than the national average, a mild climate, a growing economy, a diverse community, and a thriving metropolitan downtown area, along with an abundance of recreational, educational, and employment opportunities, makes moving to Warner Robins and buying a new home is the one option that you simply cannot overlook when looking for Georgia real estate.
As an experienced real estate agent for Coldwell Banker SSK, Realtors, Anita Clark has provided homebuyers and home sellers in Warner Robins, Georgia with professional service and an exceptional record of successful sales and satisfied clients. Regardless of the property type, square feet, or number of bedrooms, there is no better time than now to check out the low home mortgage rates and start the search for Warner Robins GA real estate!
From inexpensive condos, to suburban homes, to large estates and expansive lots, and even duplexes or single family homes, there are a multitude of homes for sale in Warner Robins GA within your price range. If you're going to move to Central Georgia, let Anita Clark be your guide to finding or custom building your dream home here in the Great American City of Warner Robins, Georgia. Anita is a top producing Coldwell Banker real estate agent so contact her now for all your GA real estate needs.